RFN gets in the festive Spirit (Tracks) with talk of Zelda, Blaster Master, and The Sky Crawlers, plus the return of your Listener Mail.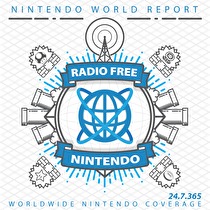 Subscribe via iTunes (Please rate and review, too!)
The weather outside may be frightful, but RFN is here to keep out the cold by serving up your weekly dose of Nintendo discussion. The full cast is back for the second episode in a row, with Jonny and Jon kicking off the proceedings by gleefully reconnecting with this week's headline Virtual Console release, Blaster Master. New Business also features Greg's extended impressions of Spirit Tracks, plus the long-awaited arrival of a game that somehow fails to make James angry, The Sky Crawlers: Innocent Aces.
We catch up with your Listener Mail in the second segment, beginning with an N64-nostalgia-tinged look at the absence of split-screen multiplayer FPS titles on Wii. Next, we're forced to confront the fact that we may all be hopelessly past it as we examine how gamers' skills decline with age, before finishing the show with a lengthy discussion on the promotional use of game soundtracks in the West compared with Japan.
We're always looking for great Listener Mail to read and discuss on the show, so please send your questions or comments! (We really love seeing your praise and feedback regarding the show itself; however, in the interest of time, we may edit your letter to be read on the podcast.)
Credits:
This podcast was edited by Greg Leahy.
Music for this episode of Radio Free Nintendo is used with permission from Jason Ricci & New Blood. You can purchase their newest album, Done with the Devil, directly from the record label, Amazon.com, or iTunes, or call your local record store and ask for it!
Additional music for this episode of Radio Free Nintendo is copyrighted to Nintendo and Square Enix, and is included under fair use protection.