Join the RFN team (minus Jonny, plus TYP) as it recuperates from E3 by catching up on your Listener Mail and closing out the Zelda II RetroActive.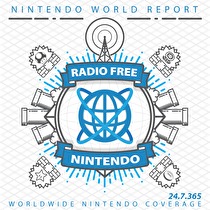 Subscribe via iTunes (Please rate and review, too!)
With the NWR staff still recovering from E3 (all of the Es are for "Exhaustion" apparently) and Jonny away at Bonnaroo fighting Courteney Cox for the title of Bruce Springsteen's no.1 fan, things were looking grim for RFN until the glorious return of the newlywed Jon Lindemann lit our darkest hour. Joined by Radio Trivia host and ex-expat Michael "TYP" Cole, the guys catch-up with some belated reactions to E3, share experiences of pummelling national stereotypes in Punch-Out!!, and much more during a jam-packed New Business.
E3 generated plenty of interesting questions and comments for us to take on in Listener Mail, including the prospect of custom levels for New Super Mario Bros. Wii, the impact of Project Natal on the console cycle, and whether The Conduit's bubble has been burst just before its release. The show concludes with the second part of our RetroActive feature on Zelda II: The Adventure of Link, wherein Jon sets aside his culinary suggestions for the controversial sequel to help us look at its development history, the latter stages, and more of your forum comments.
RFN will celebrate its 150th episode next week, so if you have any memories or favourite moments you'd like to hear discussed during the show, let us know now!
Credits:
This podcast was edited by Greg Leahy.
Music for this episode of Radio Free Nintendo is used with permission from Jason Ricci & New Blood. You can purchase their newest album, Done with the Devil, directly from the record label, Amazon.com, or iTunes, or call your local record store and ask for it!