Also you can actually fight the final boss the right way now.
Read our original review of The Mummy Demastered for the full breakdown of the game. Here, I'm just going to recap the update that seems fix one of the problematic issues.
In my original review, I said: "Late in the game, I ran into recurring slowdown whenever too much action started happening on the screen, regularly triggered by too many bullets being on the screen at once. Despite reaching the end, I've also never actually experienced the final boss as intended because every time I've gone into the battle, the boss freezes part of the way through and stops attacking, letting me spam my gun until it falls. The technical issues are an unfortunate bad-tasting cherry on top of a middling cupcake."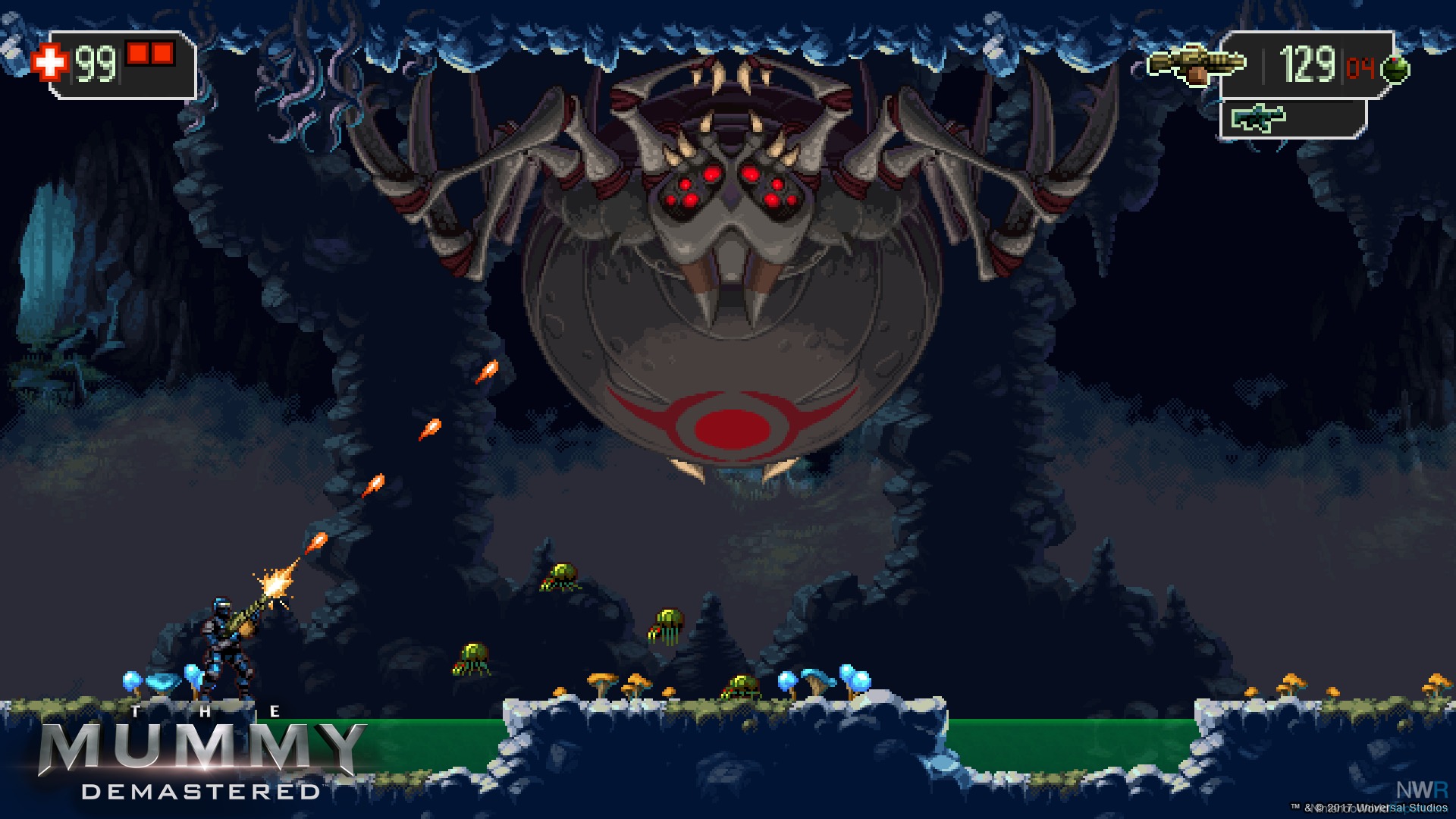 Thankfully, with the latest update Version 1.0.1, the slowdown and boss issue seems to be gone. I was finally able to beat the final boss the way it was intended. It's a fun, challenging boss. The slowdown makes late-game firefights a little easier to handle. If you can handle the frustrating death mechanic and some punishing design, The Mummy Demastered is way easier to recommend on Switch now that it runs properly.