Update adds Time Trail, Online Leaderboards and a new icon.
You can read the full review for Snake Pass here.
As promised by Sumo Digital, a substantial update is available for Snake Pass on Switch, adding some features and fixing some issues. Most notable are the addition of Time Trial mode and Online Leaderboards. Each level now has an option to select Time Trial, testing your skills as you slither your way to completion in a race against the clock. Beating the time will reward you with a badge of pride and upload your score to see how you fare against folks online. The mode works well, giving dedicated players a reason to keep coming back and improve upon their score.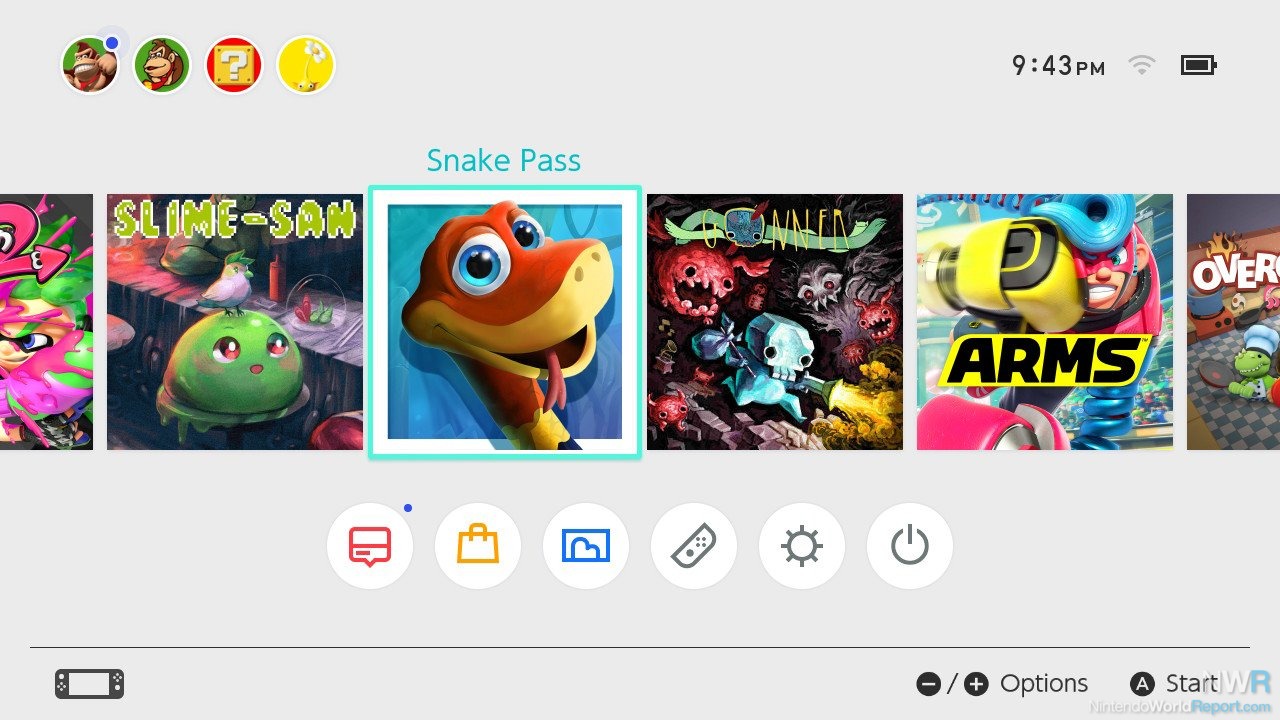 Also addressed in the update are a number of fixes including bugged Tail Grabs, cameras moving too slow and general performance improvements. Almost everything has been met with positive feedback, but what seems to be the biggest complaint is the change to the game icon. Instead of the old icon showing Noodle, the Snake Pass logo, and a lush backdrop, you'll be greeted by a close up of just Noodle's head with a tacky blue background. While I agree the old icon looked better, it's ultimately a nonfactor in an otherwise great update.