Insert ham-fisted Star Wars pun/reference here.
When it comes to DLC on the Wii U, Zen Studios is one of the few third parties that follow through with additional content, even if it takes a few months after its release on other consoles to do it. That being said, Star Wars Pinball: Balance of the Force was worth the wait. Sporting three new tables themed after Return of the Jedi, Darth Vader, and iconic ships such as TIE-Fighters and X-Wings, this DLC pack makes the already great pinball sim even better.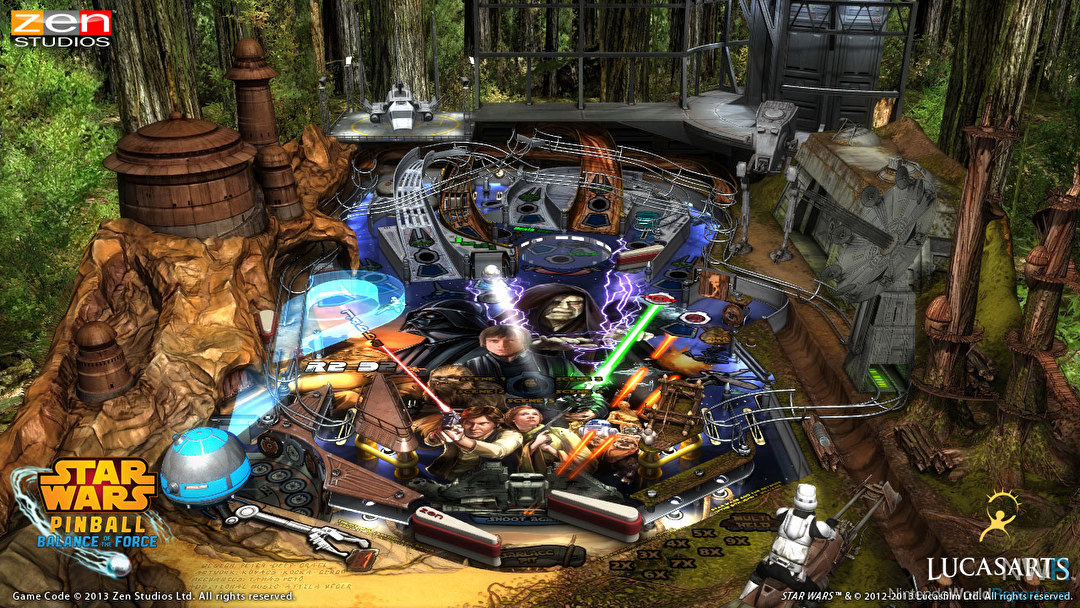 Return of the Jedi is based on the movie of the same name, and is modeled after the forests of Endor. It's probably the most basic of the three tables, but it's not badly designed or frustrating to play on by any means. There are plenty of charming references and dot-matrix style scenes from the movie, which thankfully also present on all three of these tables.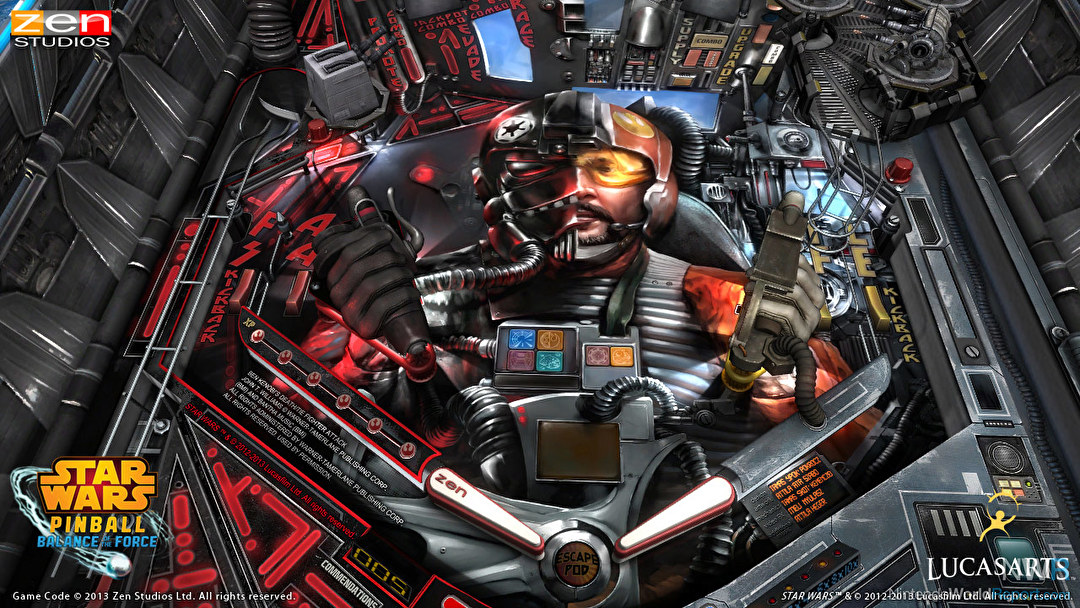 The other two tables are definitely way more interesting. Starfighter Assault lets you choose between siding with the Alliance or the Empire, and depending on which one you choose, you'll be in control of the respective side's starships during the various missions. These missions are accessible by getting your ball into a special slot, and come in the form of short arcade-style games like Galaga and Space Invaders. They can be a bit clunky, but were relatively harmless and added some nice variety to the table. There are also some missions involving iconic starships like the Death Star and the Millenium Falcon, so there's no absence of vehicle fanservice.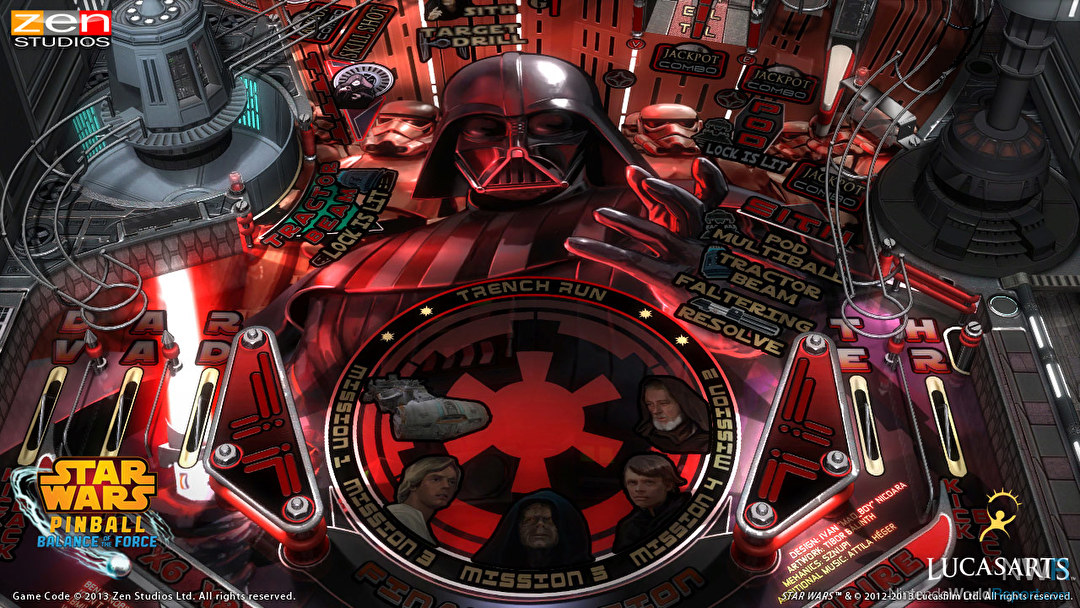 By far the best of these three tables was Darth Vader. It has a really cool red and black color scheme with a ton of retro-style sound effects for the various bumpers, slingshots and rollovers. I found it the easiest table to keep the ball in play for extended periods of time, so it was definitely the perfect table to rack up a high score for whichever side you've aligned yourself with in the base game. There are also several missions involving Darth Vader, the Emperor and Luke Skywalker, which allow you to crudely play out iconic moments from all three of the original movies. It's all tied together nicely with the Imperial March playing in the background, which is by far my favorite piece of music from the Star Wars films, and fits the table perfectly.
Overall, I liked these tables even more than the ones that came with the original release, so if you're itching for more Star Wars themed pinball, I'm happy to say that these do not disappoint. Let's just hope we don't need to pull a Jedi Mind Trick on Zen Studios to get them to release the next pack of DLC for this game sometime soon.