This IS the pinball game you're looking for.
Up until the current generation of consoles, the quality of pinball video games was spotty at best. Sure we had some gems like Kirby's Pinball Land on the original Game Boy, but if you wanted a real pinball table simulation, you were better off sticking with actual pinball machines. In 2007 however, Zen Studios released Pinball FX (known as Zen Pinball on non-Microsoft platforms) on Xbox Live Arcade, which promised realistic pinball action with several downloadable tables. Star Wars Pinball is Zen Studio's latest effort, getting a standalone eShop release on Wii U rather than in-game DLC of the previously released Zen Pinball 2. Despite the confusing choice of distribution, the force is strong within these three tables.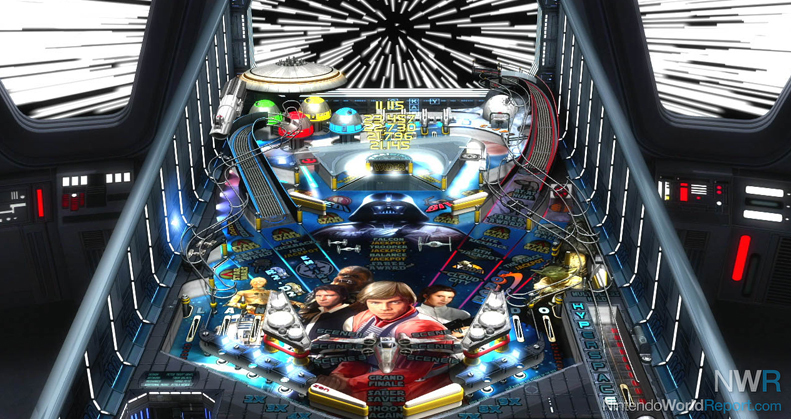 If there's one thing that Star Wars Pinball has over Zen Pinball 2, it's presentation. While there's nothing wrong with the way Zen Pinball 2 is presented, Star Wars Pinball oozes charm, with lots of footage, references, and music from all six movies. Hearing that opening fanfare never fails to send a chill down my spine, and get me psyched for what's about to take place...even if it's just pinball. You can also choose to align yourself with the Light Side or the Dark Side, but its only purpose is to combine everyone's table scores online, and see which side has the stronger force. You can also gain experience points to increase your rank within each side, but they don't have any real purpose or advantage, other than bragging rights.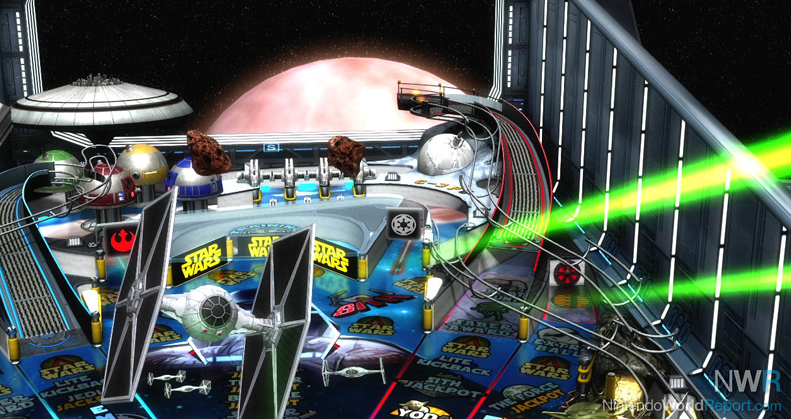 There are only three tables to choose from, but there's space for nine, possibly hinting at future Star Wars themed tables. The available ones are based on Episode V: The Empire Strikes Back, The Clone Wars, and Boba Fett. Each table has its own special layout, music, and objectives. The table based on Empire has special modes and bonuses based on key scenes from the movie, The Clone Wars has modes and bonuses based on the animated series of the same name, and Boba Fett is structured from the point of view of the titular character during the original trilogy as he takes on missions from Darth Vader and Jabba the Hutt. All three tables feel authentic, as if I'm playing an actual pinball table. Even though there are realistic moving models of Darth Vader, Storm Troopers and Boba Fett, they thankfully don't take away from the experience. There's even a small dot-matrix window in the corner of the screen, similar to those found in actual pinball machines, that displays your score as well as intentionally badly rendered clips from the movies. It sometimes gets in the way of a few choice shots, but thankfully you can change its size and position.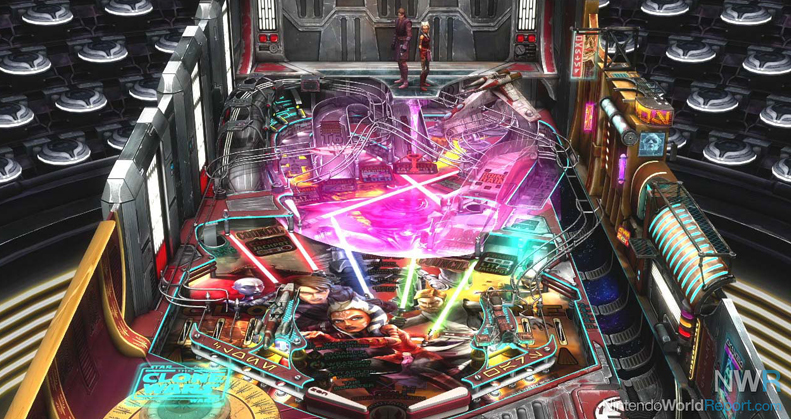 Speaking of which, every single option from Zen Pinball 2 is present here, which means you get a ton of them. Not only are there a plethora of control, video and sound options, but a full fledged Operators Menu for each table. You can adjust the tilt, how many extra balls you get, ball saver timers, and pretty much any type of alteration regularly available on a pinball machine. However, if you use any of these table options, your high score won't be posted to the online leaderboards. There's also Off-TV Play, if you want to solely play on the Gamepad, which I feel is the ideal way to play pinball games.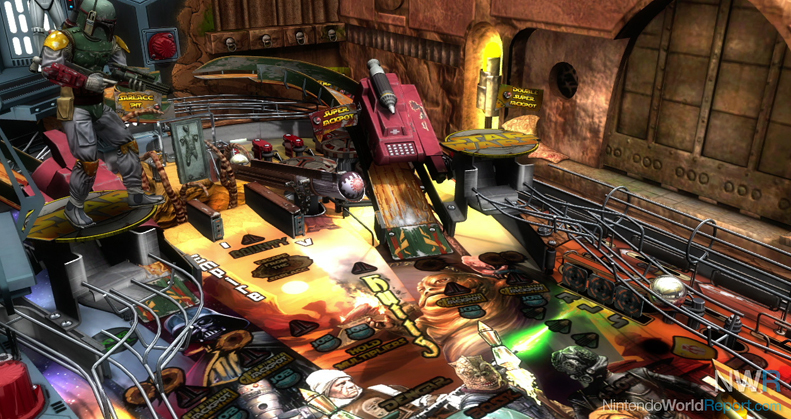 Although there's plenty of different ways to manipulate the look, sound and feel of the game, the one disappointing thing to me is that there's no perfect way to view the table. There are eight different camera options, but none of them feel like they're the ideal way to play the game without missing an important shot. Camera Option 5 felt the closest to it being properly playable, but it still managed to make me lose a few balls due to not being able to react in time. It's also hard to keep track of the ball sometimes, due to it blending in with some of the colors of the actual table, but they added a special "trailing" feature to help players keep track of their fast-moving pinball.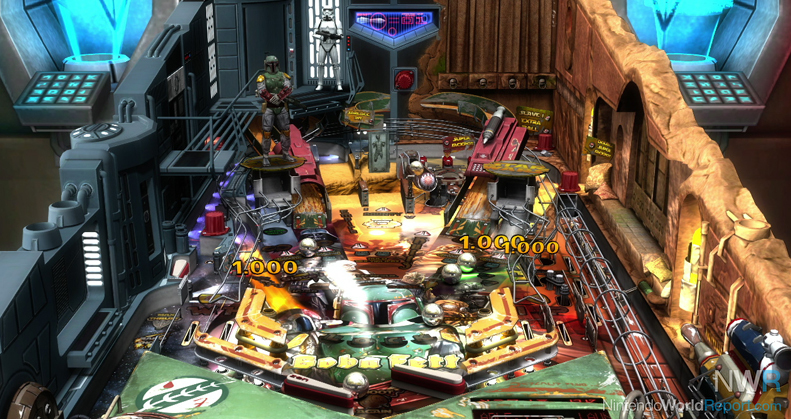 Despite some camera and visual issues, this is an excellent addition to the Wii U eShop, and should be a part of anyone's digital collection. Sure it takes a LOT of imagination to make the narrative of these tables make any sense, but I always felt like that's the point of Zen Studio's pinball games; to take you back to a time where you didn't question how strange and bizarre a pinball release of a popular franchise was. All you knew is that you saw the flashy artwork, heard the epic music, and got to be right in the middle of it, having your own exciting adventure, even if it's just you trying to keep a tiny silver ball in the game. But because I was so engrossed in Star Wars Pinball, I did keep that tiny silver ball in there. There was no "try".