Is this the game that Sonic fans have been waiting for or just another "Black Knight"?
Sonic has seen some ups and downs in his life. Sonic the Hedgehog 2, as well as Sonic and Knuckles, experienced a lot of success and are beloved by most who play them. Recently, Sonic has hit a bit of a slump with games like Sonic and the Secret Rings and Sonic and The Black Knight. Fans have been calling for a game that reminds them of the games of yore and believe it or not, Sega listened.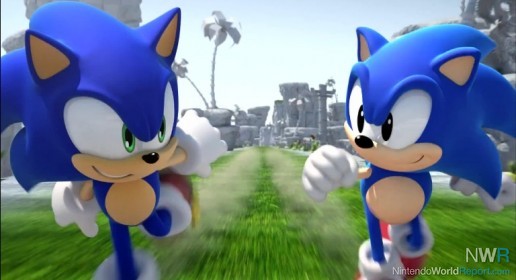 Look at me! I'm gorgeous!


The story is a simple one: Short and stubby Sonic and modern long-legged Sonic get taken from their respective times into a mysterious white void by a mysterious enemy. The story is told through dialogue, simple animations and little voice acting (which is a good thing). Once these two meet, the game begins at the classic Emerald Hill Zone. The game has several classic stages, like Mushroom Hill, as well as more modern stages like Radical Highway. Each level has one Classic Sonic stage and one Modern Sonic stage. Classic Sonic's stages are entirely 2D and play just like the original Sonic games, while Modern Sonic's have a slightly 3D feel to them and capture the feeling of classic Sonic games. There are multiple ways to finish every level, with secret routes littering each stage.
The game isn't just a race to the finish, though. There are also bonus stages and boss gates. Each of the levels comes with a bonus stage where players can obtain Chaos Emeralds. The levels are reminiscent of Sonic Heroes and require players to chase after a Chaos Emerald down a long tube. Boss Gates are another part of the game that offer more fun than I initially expected. The boss stages are split between a race with an old enemy (like Metal Sonic) and a Robotnik-esque battle where players have a limited number of rings.
There are also 100 missions available via Play Coins, Street Pass and completion of the game. These missions vary between racing against the clock, completing stages without losing lives, destroying a certain number of a certain enemy, and collecting rings,, among other missions. After completing these missions players are rewarded with a piece of art, a model, or a music track. If the mission is too difficult players can also pay five Play Coins for an instant completion.
The controls throughout the game are pretty basic, but in the best way. Players can use either the D-Pad or the Circle Pad to navigate their way through each stage, along with the "A button to jump" and "B button to roll" dynamic that has been with Sonic for as long as he's been on a console. With these controls, it's easy to pick up and play the Blue Blur's latest game.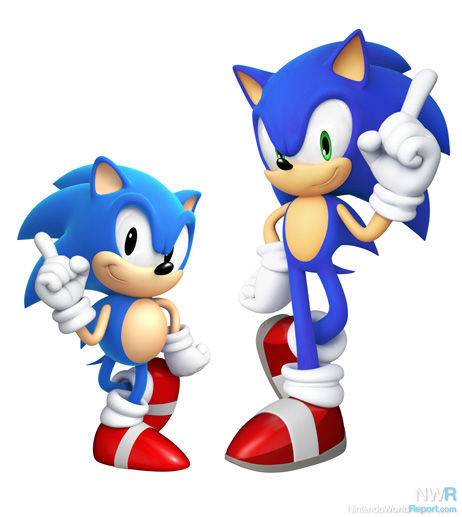 Everybody's Super Sonic racing.


Personally, I thought the game was a lot of fun. It's a little on the short side, but the game has such a great replay value that I really didn't mind. There are just some stages that are worth playing over and over again. The music is a wonderful mix of classic sounds and revamped songs from recent games. There's also a new mix of "Super Sonic Racing" that I can't stop listening to, but that's just me. The game gave me everything that I wanted. Granted, it's no Sonic 2, but it's still pretty damn fun.