The co-hosts of this episode maintain that Star Fox Zero is a fun game. (You'll never guess who's co-hosting!)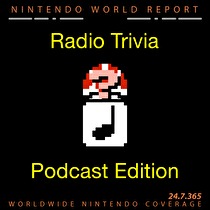 Subscribe via iTunes (Please rate and review, too!)
Did you like this episode's game selections? Let your fellow listeners know in TalkBack! Think you've got a better choice that hasn't been used yet? Then send it my way and your request might be on the next episode of Radio Trivia: Podcast Edition! Heck, throw in a question and specific songs if you want. Just remember, it has to be a game found on a Nintendo system in North America (unless we say otherwise)!
Games featured in this episode:
Snake Pass (Switch)
Armikrog (Wii U)
Final Fantasy Fables: Chocobo's Dungeon (Wii)
Xenoblade Chronicles 2 (Switch)
WWF Wrestlemania Challenge (NES)
(Highlight the text above with your cursor to view it.)
This episode was edited by Michael "TYP" Cole. All game music is copyright their respective owners.