Jonny, Greg, and James send TYP off with a smile in this extra-long and extra-special retrospective.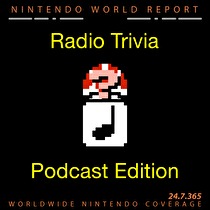 Subscribe via iTunes (Please rate and review, too!)
Apparently yes, we do have seasons. Coming up: typhoon season!
Yes, we are still taking requests, so send them my way and yours might be the third game next Radio Trivia: Podcast Edition! Heck, throw in a question and specific songs if you want. Just remember, it has to be a game found on a Nintendo system in North America (unless we say otherwise)!
Credits:
This podcast was edited by Michael Cole.
Music for this episode of Radio Free Nintendo is used with permission from Jason Ricci & New Blood. You can also purchase their new album, Rocket Number 9 directly from the record label, or call your music local record store and ask for it!
All game music used during Radio Trivia is copyright their respective owners.