Kirby's latest is all about the friends you meet along the way.
Kirby Star Allies is checking my Kirby boxes all fine and well. I come to Kirby games not for immense difficulty and challenge, but for charm and cleverness. Having not played Star Allies, I can't speak to anything other than what I've seen, but what I've seen makes me happy.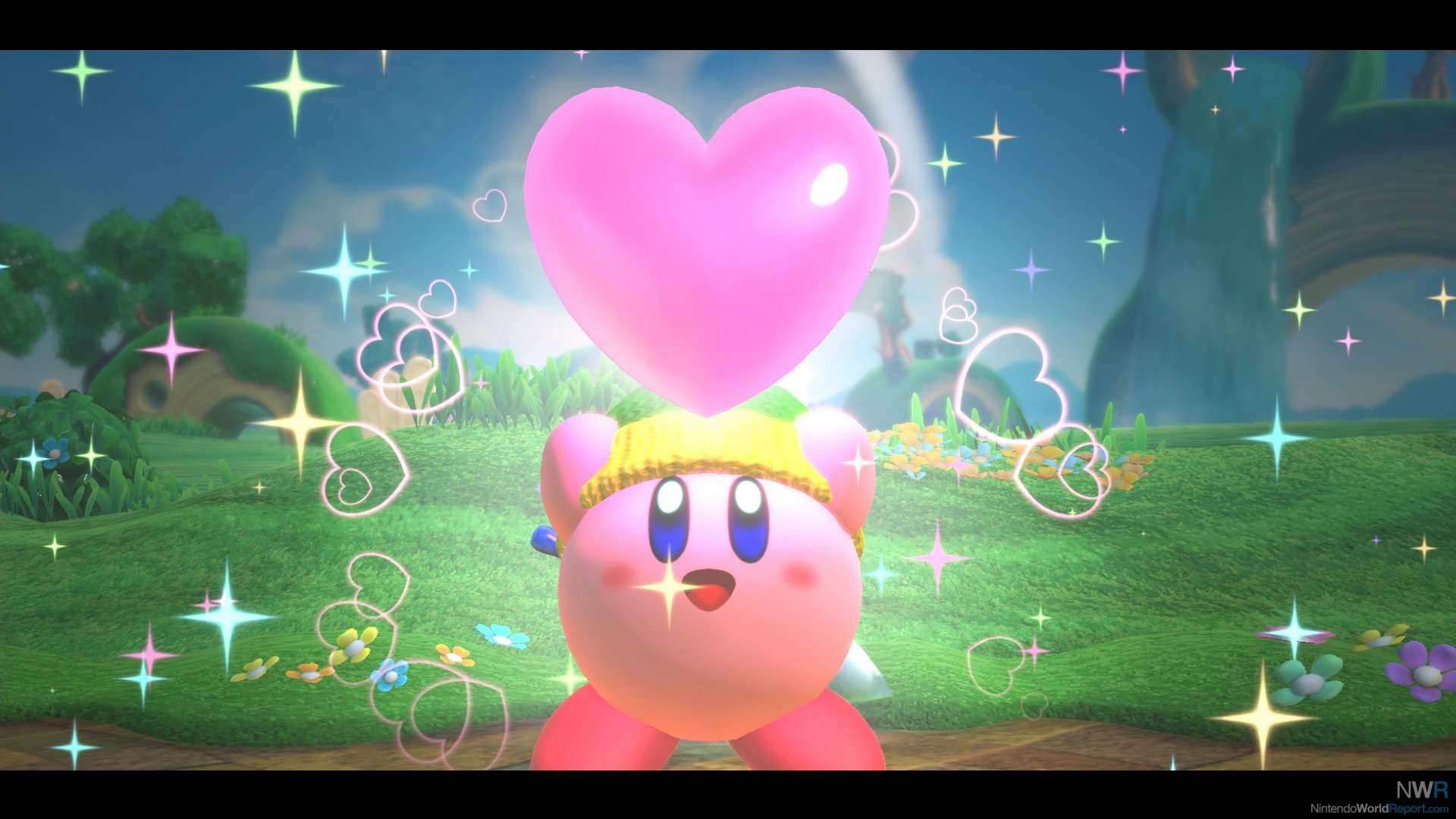 The two new abilities shown in the January Nintendo Direct Mini look wonderful. The Artist ability gives Kirby a paintbrush, letting him bring a 2D Dedede to life. This paintbrush also might just paint enemies out of existence. Kirby's not your average painter. Dude's tough.
The Spider ability doesn't turn Kirby into Spider-Man like I might have hoped, but it gets a neat hat and can just throw out fully formed webs in an instant. He also effortlessly winds up enemies in his new webs, echoing his hardcore painter side, too. Kirby's out for blood.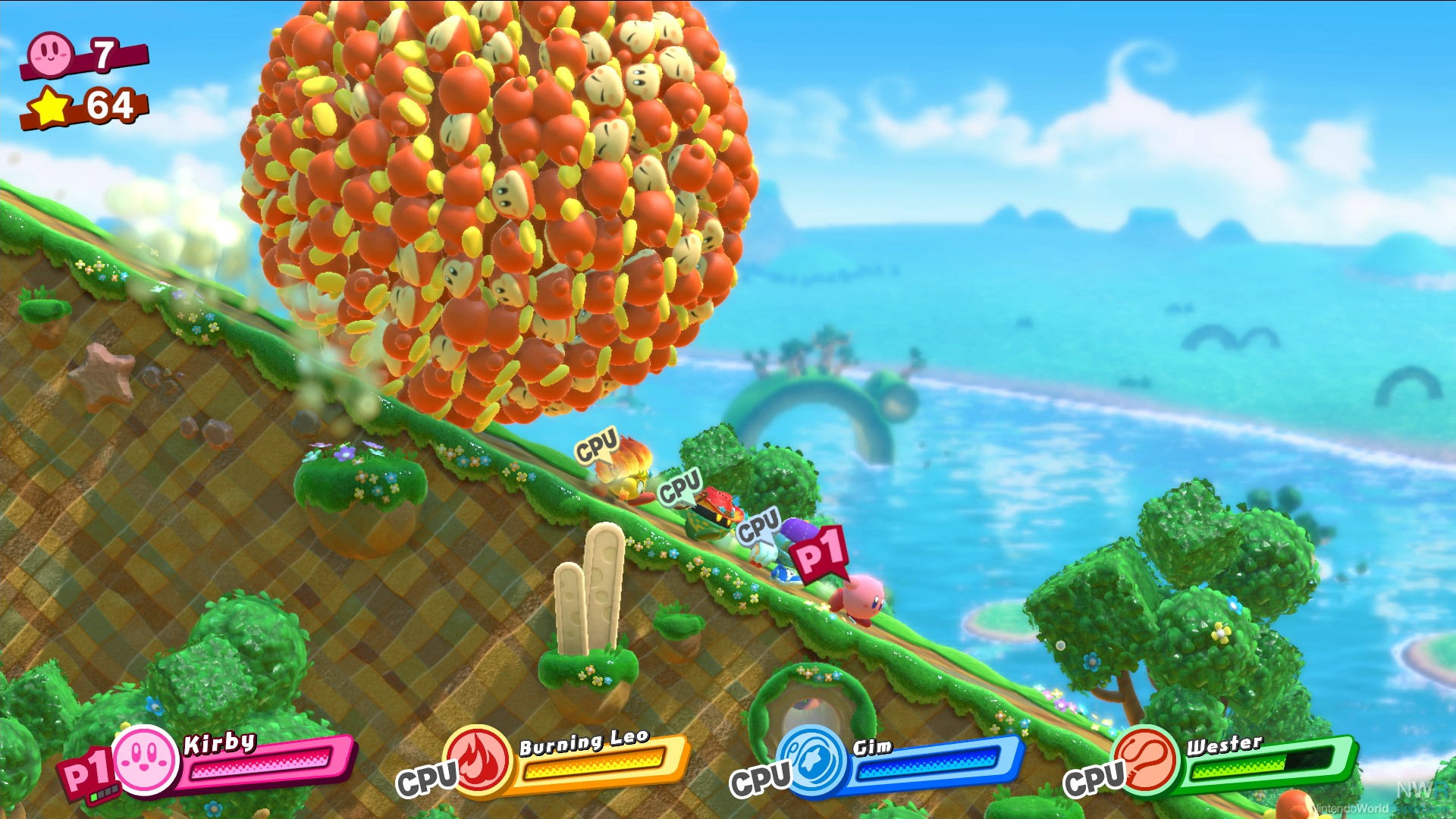 Friend Abilities are shown, fusing together copy abilities. Zap Yo-Yo, Icicle Lance, and Friend Throw are all named. Past trailers have shown a fire sword, a water bomb, an ice rock in the shape of a curling stone, a hot-air balloon, and an ESP stone. These don't function the same way as Kirby 64. Instead, Kirby and a helper team up to 3 merge their powers together. It's unknown if this can be triggered at any time or is limited to specific instances.
The Friend Train is also shown off in this video, which is quite literally Kirby dressed up as a train engine leading his three helpers around. In addition to the train, Kirby and the gang ride a rainbow or something on the Friends Star.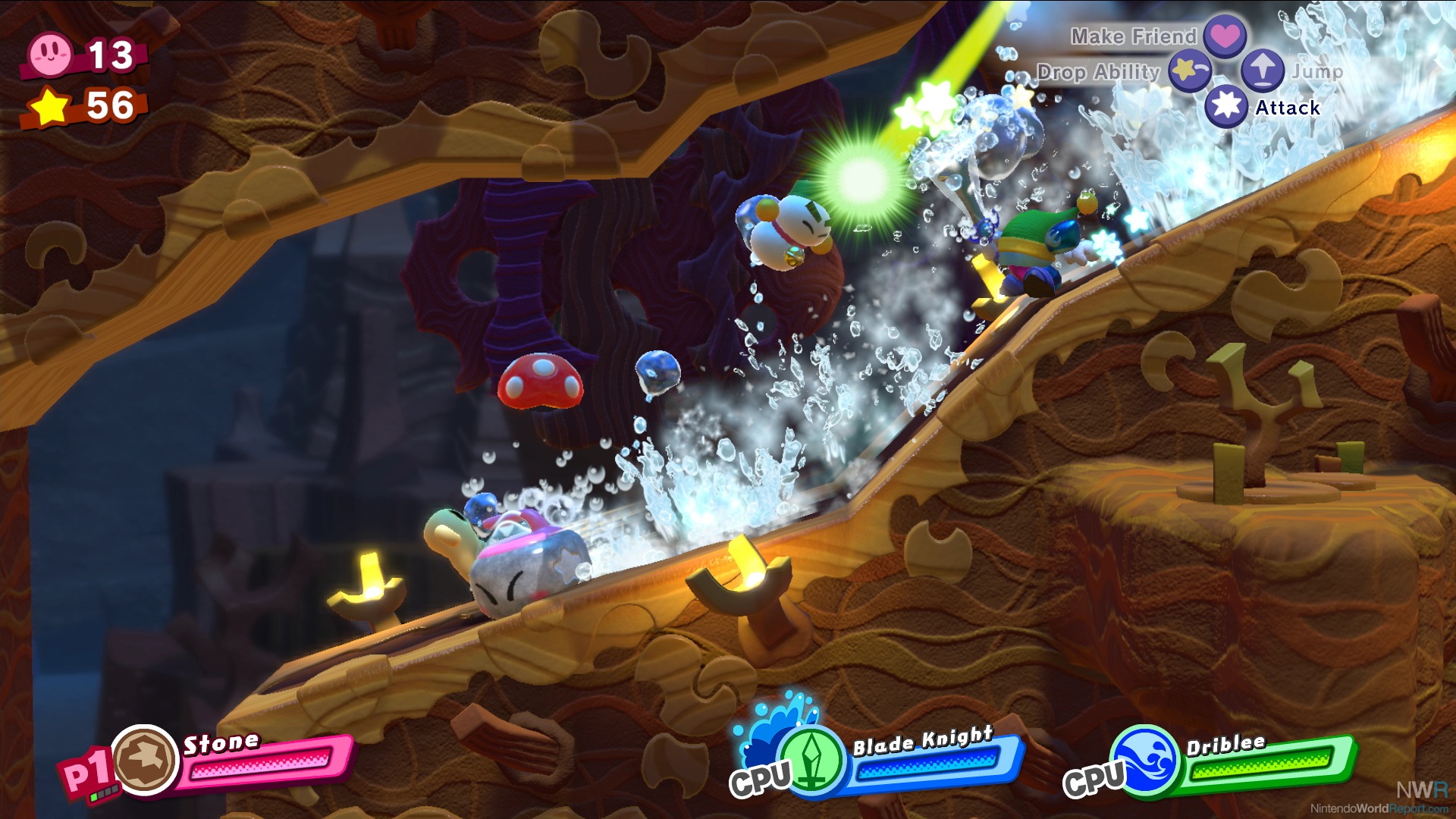 All these are gameplay things that excite me, but what really spoke to me about Kirby Star Allies is how this is a game all about friendship. You're more powerful in this game with friends. Kirby can't do it all by himself, because even in single-player, you probably still have access to Friend Abilities. The very subtitle is focused on allies. friends. compadres. And one of the "powerful enemies" that will stand in your way is The Lone Swordsman Meta Knight. Meta Knight is all alone. He's by himself. That's not the way to victory in the world of Kirby Star Allies. Meta Knight needs friends. The other villain Francisca needs friends. The "unknown deep space threat" needs friends. We all need friends.
Now if this follows most Kirby tropes, you'll totally play as Meta Knight in some capacity. Maybe when you play as him, his title changes to "The Friendly Swordsman" and he smiles.
I don't know how Swole Dedede fits into this friendship concept. Maybe he is looking for a gym buddy?