Mix up your figures and jump into this year's Skylanders game.
We're entering the third year of Activision's Skylanders franchise, and as such, the third game, Skylanders: Swap Force, is set for a fall release. Sales for the figures are out of control, outselling the Star Wars and Transformers figures combined, and Activision and developer Vicarious Visions don't seem to be resting on their laurels for the third entry.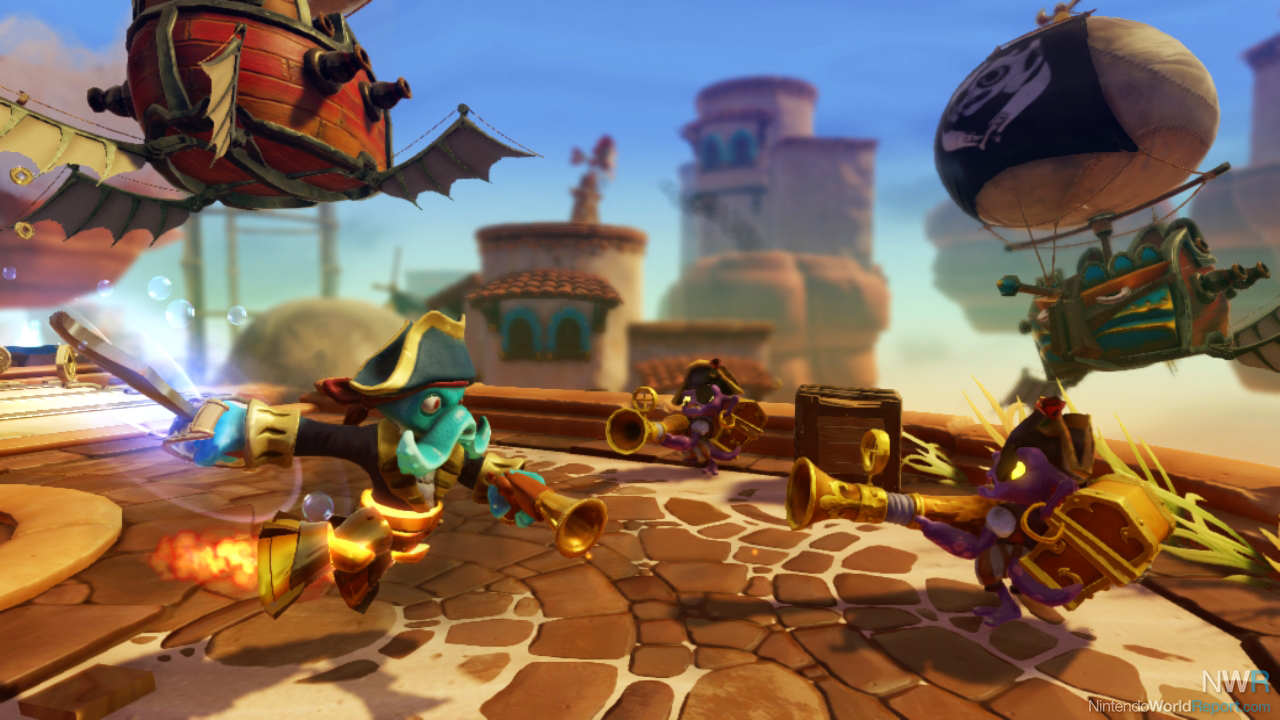 First off, this Wii U game is built on a whole new engine, and it looks dramatically better than the first two games, which were derived from the Wii engine made by original developer, Toys for Bob. Characters animate vividly, and the in-engine cut scenes look like something out of a Pixar movie. Vicarious Visions is going for a self-declared cinematic story, emphasizing the humor and action of the series' side characters, namely Flynn, who is still wonderfully voiced by Patrick Warburton.
The gameplay is, for the most part, what you'd expect from the series: finely tuned, delightful dungeon crawling using vibrant action figures. All the characters from the first two games will work in Swap Force, and they'll feature the same move sets from the earlier games. However, now they can all jump. Finally, after two games, Skylanders on home consoles has a jump button.
The new characters highlight the new gameplay, which is based around swapping characters and "Swap Zones." 16 new Swap Force characters, two from each element, can be split in half and rearranged with other characters to create new characters. So, the octopus-like Wash Buckler (a Water element) and the explosive Blast Zone (a Fire element) can be combined to create Wash Zone or Blast Buckler. Wash Zone features Wash Buckler's head, meaning he gains the experience and deals out the attacks, and Blast Zone's legs, giving the character rocket boost movement. The legs are used in new Swap Zones, which require certain types of movement to go through short mini-games that hide treasures. Blast Zone flies using rockets, and Wash Buckler has ladder-like tentacles that help him climb. Some other Swap Zones will revolve around teleportation, digging, bouncing, and more.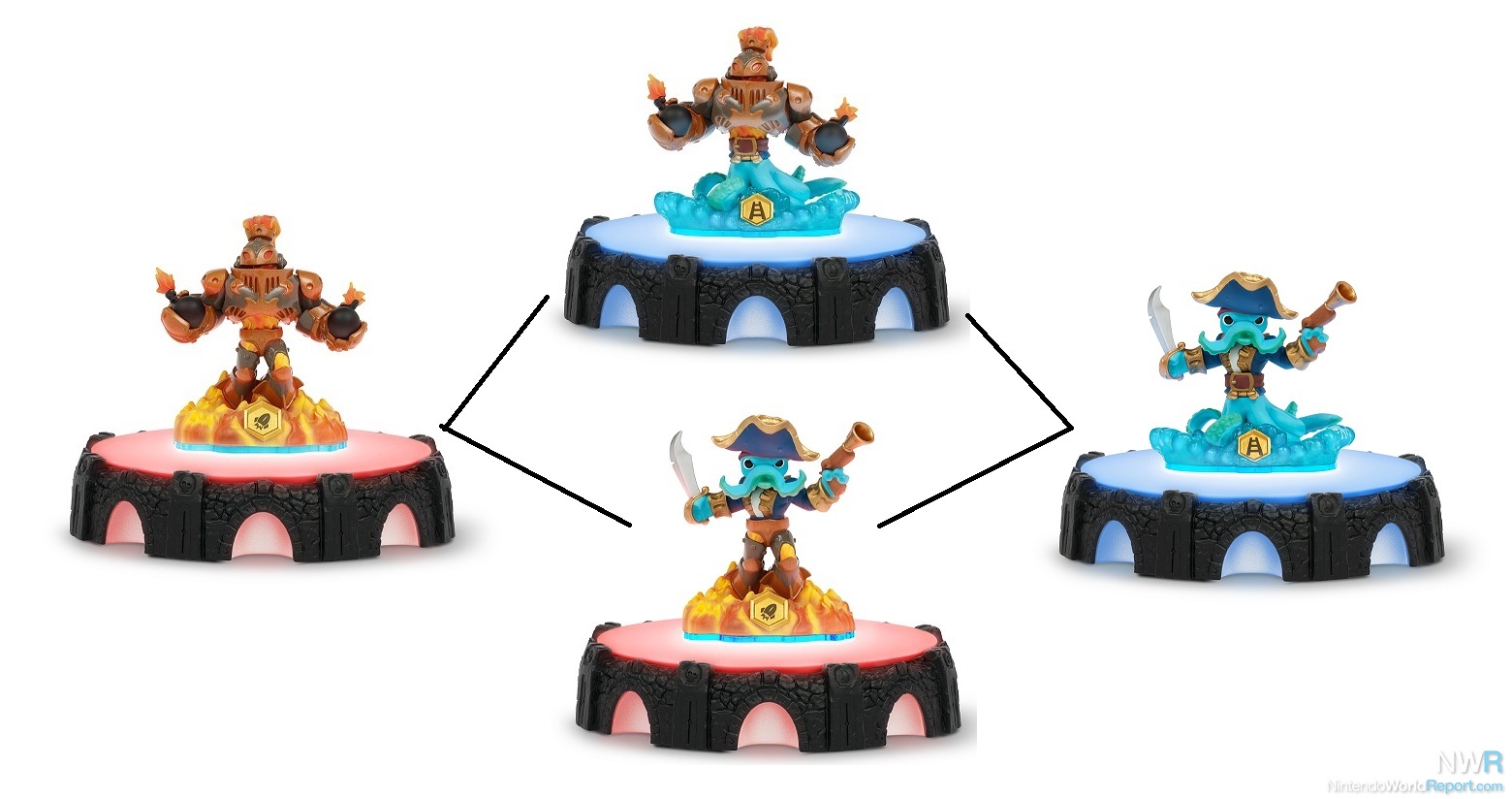 Some other Swap Force characters shown include Freeze Blade (Water), Night Shift (Undead), Stink Bomb (Life), and Magna Charge (Tech). During a hands-off demo, I got to see Wash Buckler, Blast Zone, and Magna Charge in action. Wash Buckler uses a sword and a bubble gun while moving slowly using his tentacles. Blast Zone has all sorts of fire power, lobbing bombs, shooting rockets, and blowing stuff up with his rocket charge attack. Magna Charge is nimble, rolling on a ball and using magnet attacks.
That's not all, as Swap Force also introduces 16 new characters, eight new LightCore characters, and 16 reposed Series 3 characters. Some of the new characters include Roller Brawl (Undead) and Countdown (Tech). Roller Brawl is kind of like a roller derby zombie or something, scooting around on sawblades headbutting and clawing enemies. Countdown is literally a ticking time bomb, and can throw his bomb head to blow up nearby enemies.
Skylanders: Swap Force is set for a fall 2013 release, so basically the same October window as the other two entries. The game's starter kit, which will likely retail for $69.99, will include a new Portal of Power, two Swap Force characters, and one returning reposed character. The Wii version, which reportedly features the same content as the Wii U version, is being developed by Beenox, and the 3DS version will again be developed by n-Space.