Maxwell is back with a whole new bag of tricks.
Scribblenauts Unlimited is part of the Scribblenauts game series, which is known for gameplay based on solving scenarios by typing in phrases that magically become reality. For instance, if the question "How can you defeat the dragon?" is posed in the first game, you might type in "knight" to beat the level, or "brave knight" if you're playing Super Scribblenauts.
Scribblenauts Unlimited takes this formula and builds upon it to reach new heights using the Wii U. Perhaps the biggest change in this sequel is that the player can now create unique objects using the touch screen on the GamePad (like putting wheels on a dog torso) and giving them unique properties. These objects can be shared online.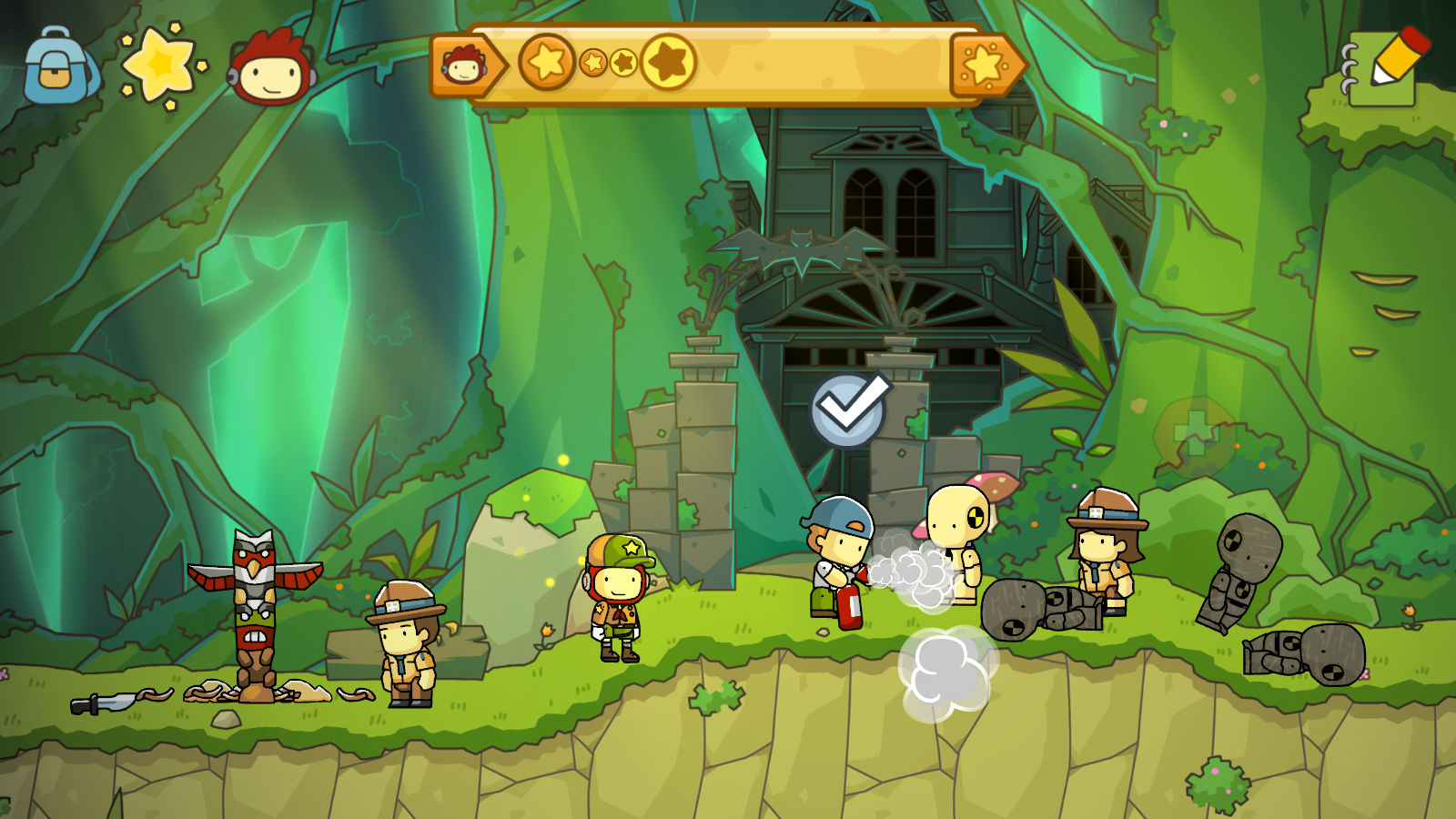 Rather than doing what previous games did, in which there were levels that were fun but disconnected, Unlimited will now attempt to connect these levels using a plot of sorts. In the title, players will learn Maxwell's backstory, including new information about his parents, his twin sister Lily, and the story of how he got his magical notepad.
Said to be over 20 hours long, Unlimited offers 41 levels with over 50 starites and 500 starite shards waiting to be earned and collected inside of the game's open universe. For players who get stuck at particular points in the game each world comes with a list of hints, including the "Starite Vision" feature, which highlights nearby starites and starite shards for the player.
The game also adds a multiplayer mode, which allows players to "drop in using a Wii Remote and take control of any object," suggesting the potential for asymetric gameplay.
Scribblenauts Unlimited comes out this holiday season on Wii U.