Well, there's going to be mushrooms. We know that much.
Originally released to Arcade (and soon to come to PlayStation 3 and Xbox 360), Tekken Tag Tournament 2 is the follow-up to the 1999 release Tekken Tag Tournament.
Although based on the same fighting fare as traditional Tekken games, matches in the Tag Tournament titles give the player two fighters to use in a match who can be switched at any time, with the inactive fighter slowly regaining health while they are out of the fray. The original Tag Tournament game already explored some tag combo mechanics that combined the fighting abilities of both fighters, but the sequel will go beyond that with new moves as well as offensive and defensive tag assaults that allow both fighting partners to act at the same time. In addition, inactive character's life bar may start to flash when their opponent is getting pummeled, indicating that they will receive a boost in strength if they switch with their partner and reenter the fight at that moment.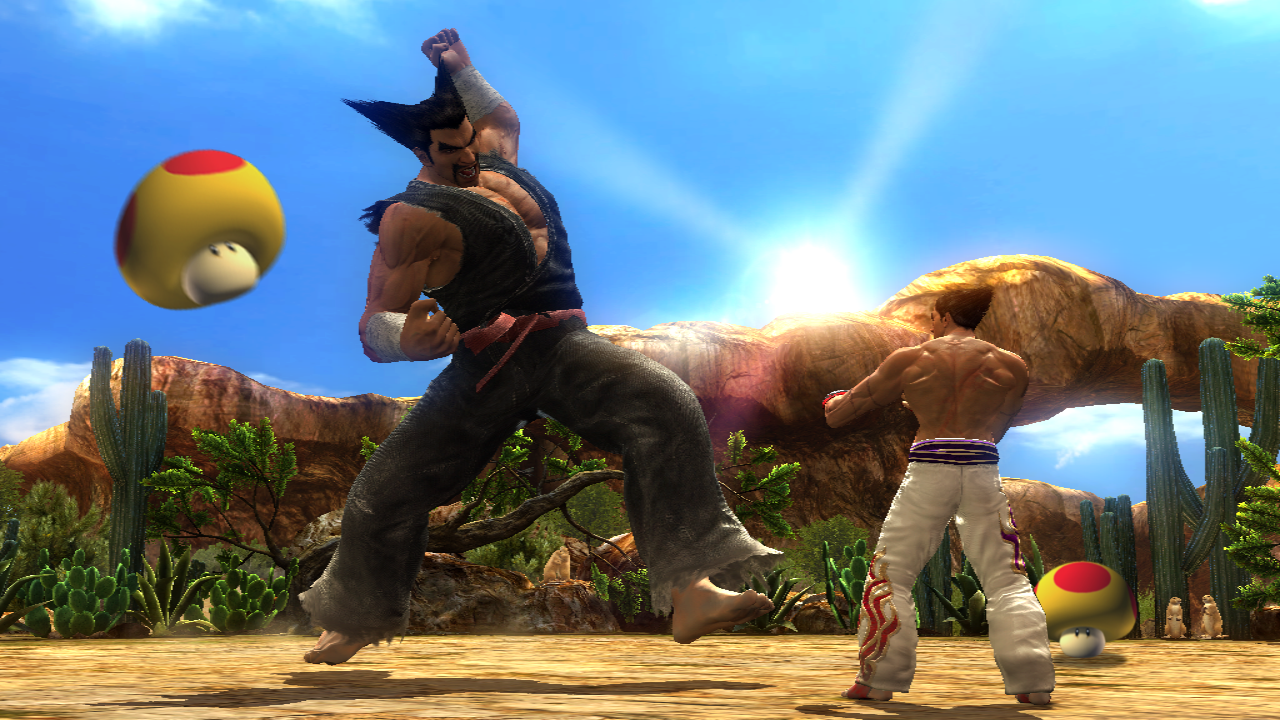 With this said, Tekken Tag is a non-canon game, and as such, features no storyline, acting more as a "party game", allowing the player to play with almost every character in the series instead. Since the upcoming PlayStaton and Xbox releases are expected to have over 50 characters, I wouldn't be surprised if the Wii U release featured at least this amount.
So far very little information of the Wii U game has been released. The only really solid piece of information we have is that a power-up mushroom from the Super Mario franchise will be in the game, and will have the ability to make fighters larger. It was also suggested in the E3 2011 sizzle reel that character customization may have added drawing capabilities, which ultimately suggests some significant integration of the GamePad.
Tekken Tag Tournament 2 is due for release during the Wii U launch window.