They say this edition is armored, but is it armored enough?
At its core, Batman: Arkham City Armored Edition is much of the same game previously seen on PlayStation 3 and Xbox 360. This new version of the game takes what's already there, expands upon it, and gives it a distinctly Wii U flavor.
Like the original, Arkham City takes place in the maximum security sector of Gotham housing all of the criminals, villains, masterminds, and the like. Here, Batman is tasked with stopping the Joker's new plans and defeating bad guys, from Harley Quinn to The Riddler and more. In addition to this, Armored Edition includes all previous downloadable content, including: Harley Quinn's Revenge Pack, Catwoman Pack, Nightwing Bundle Pack, Robin Bundle Pack, Challenge Map Pack, and Arkham City Skins Pack.
Additionally, the new version is enhanced with many Wii U exclusive features. For one, every single gadget has been repurposed to utilize the GamePad. The Batarang, as one example, allows the player to use the GamePad's gyro sensor to guide its movement. In addition, there is a new sonar mode, enabling Batman to "quickly probe his surroundings to develop the tactics needed for success."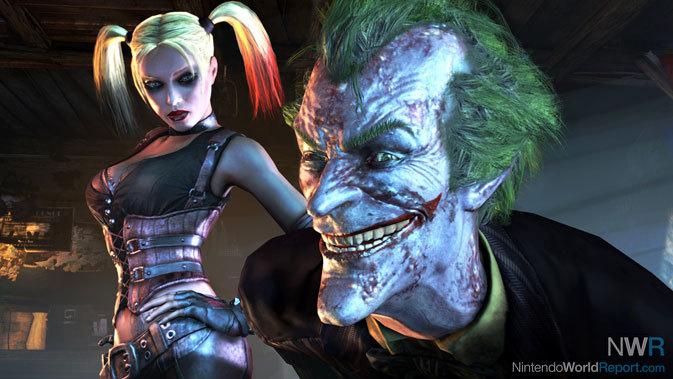 The new controller also includes an entirely new Batcomputer. Gadgets can be selected, gear can be updated, bombs can be detonated, the map can be viewed, and evidence can be tracked, all without needing to pause the game.
Exclusive to the Wii U, both Catwoman and Batman get a new suit that charges kinetic energy during combat. When the suit is activated, the player enters B.A.T. mode, providing a heightened sense of enemy locations as well as becoming stronger in combat.
Batman: Arkham City Armored Edition should arrive alongside the launch of the Wii U.