It's like Earth Defense Force mixed with a really campy cartoon.
Tank! Tank! Tank! was revealed in the Wii U sizzle reel at Nintendo's E3 press conference. A party game, the title places up to four players in tanks to battle against each other or together against giant monsters.
The game is like a more cartoony Earth Defense Force, where the arsenal is huge, buildings are blowing up everywhere, and the monsters are campy and ridiculously gigantic. Also, rather than relegating the player to a fully upgradable tank alone, a special "Kong" mode allows one player to become the monster itself using the GamePad.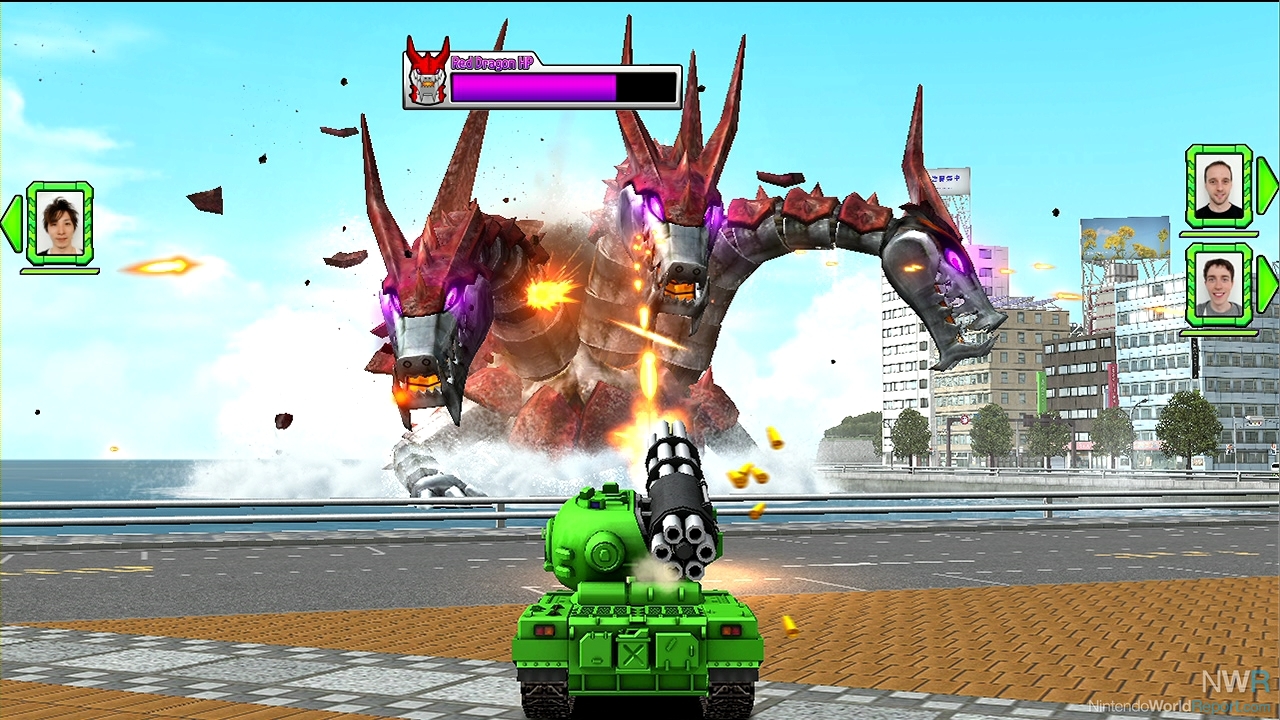 Along with cooperative and versus modes, there is also a single-player story mode allowing the player to fight exclusive monsters, level up their tanks to become more powerful, and unlock new tanks, as well.
Like ZombiU, Tank! Tank! Tank! will also let the player use their image within the game. For instance, the player can take an in-game photo to use as their avatar, which can then be outfitted with helmets, masks, and more. Another instance comes in the previously mentioned Kong mode, where a player can put their face where monster's would normally be.
Tank! Tank! Tank! arrives on the Wii U during the launch window.