Mario on Wii U? Surprise!
We caught a glimpse of it during the Nintendo Direct Pre-E3 event, but Nintendo gave full attention to New Super Mario Bros. U during their press conference today.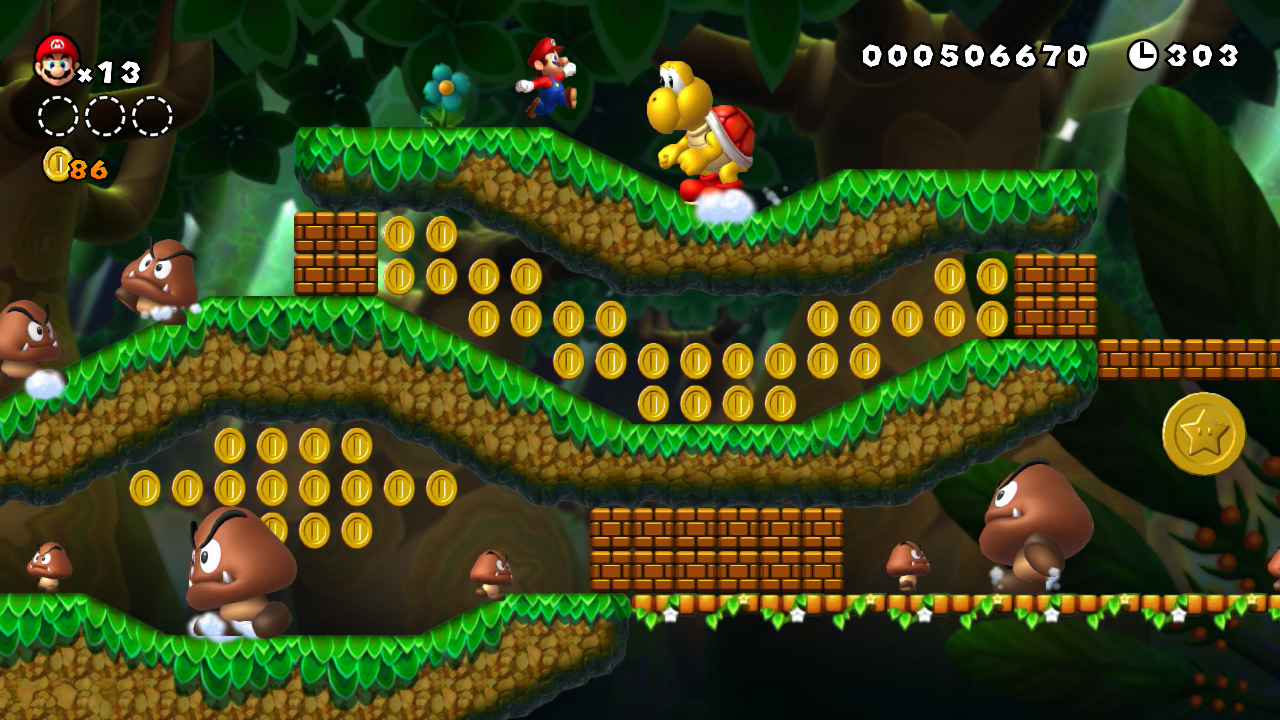 The gameplay shown confirms things we saw yesterday, including the return of star coins, a flying squirrel suit for Mario (as well as Luigi, Toad, or a player's Mii) that lets him glide through levels and grab walls, and Tiny Balloon Yoshis Mario can ride through the air.
As a counterpart to the upcoming New Super Mario Bros. 2, New Super Mario Bros. U features many similar elements, but with a completely unique control scheme. Using the Wii U GamePad, a player can participate (with up to four other players) by activating Boost mode, a helping mechanic that spawns platforms to aid the other players in reaching touch areas or collecting items. The mode also facilitates cooperative speed runs through the game's levels.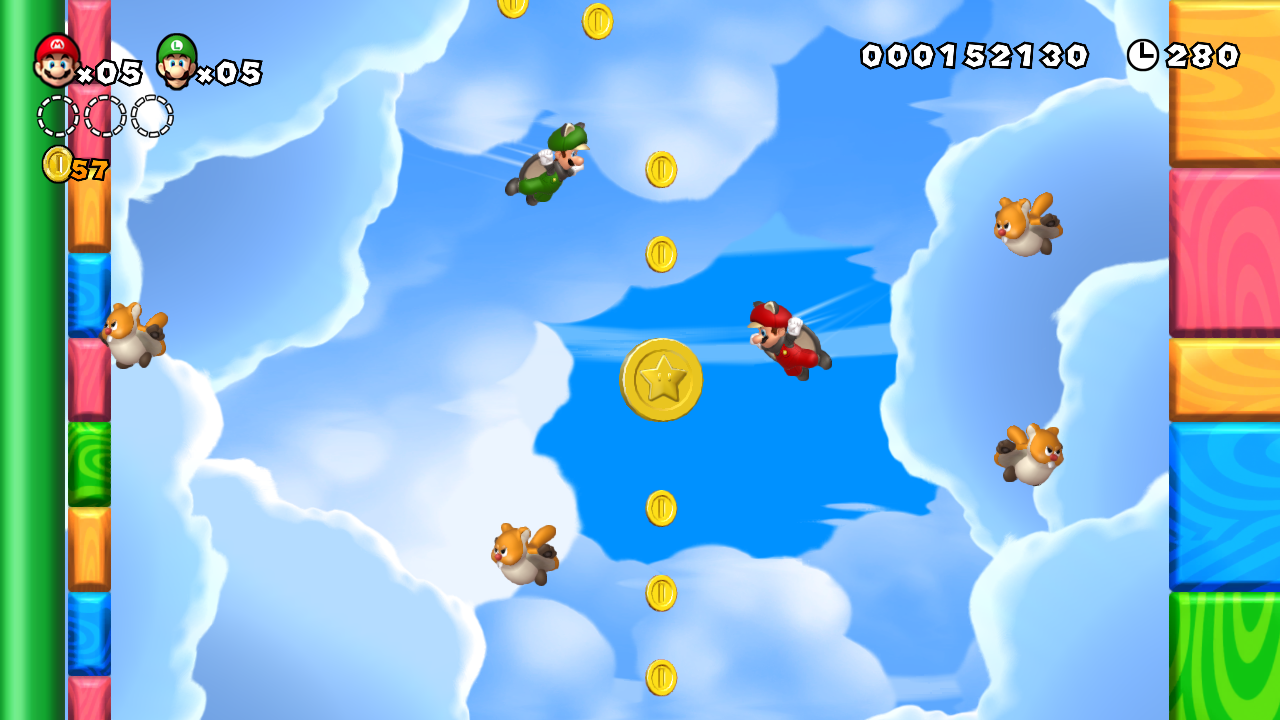 Players can choose to use either their television screen or the GamePad's touch screen to play, as well as track other players' in-game achievements (as noted during the Nintendo Direct event) and notes (and leave their own) when connected to the Nintendo Network.
New Super Mario Bros. U is targeted for release this holiday season.