The home for Nintendo amusements.
A large focus of Nintendo's main E3 press conference was Nintendo Land, a theme-park styled hub for mini-games based around game franchises.
Featuring 12 different attractions in all, Nintendo Land allows for up to five to participant in a variety of activities based around the Wii U GamePad and Wii Remote. Though it differs by attraction, players can play by themselves, against others, or group up for cooperative play.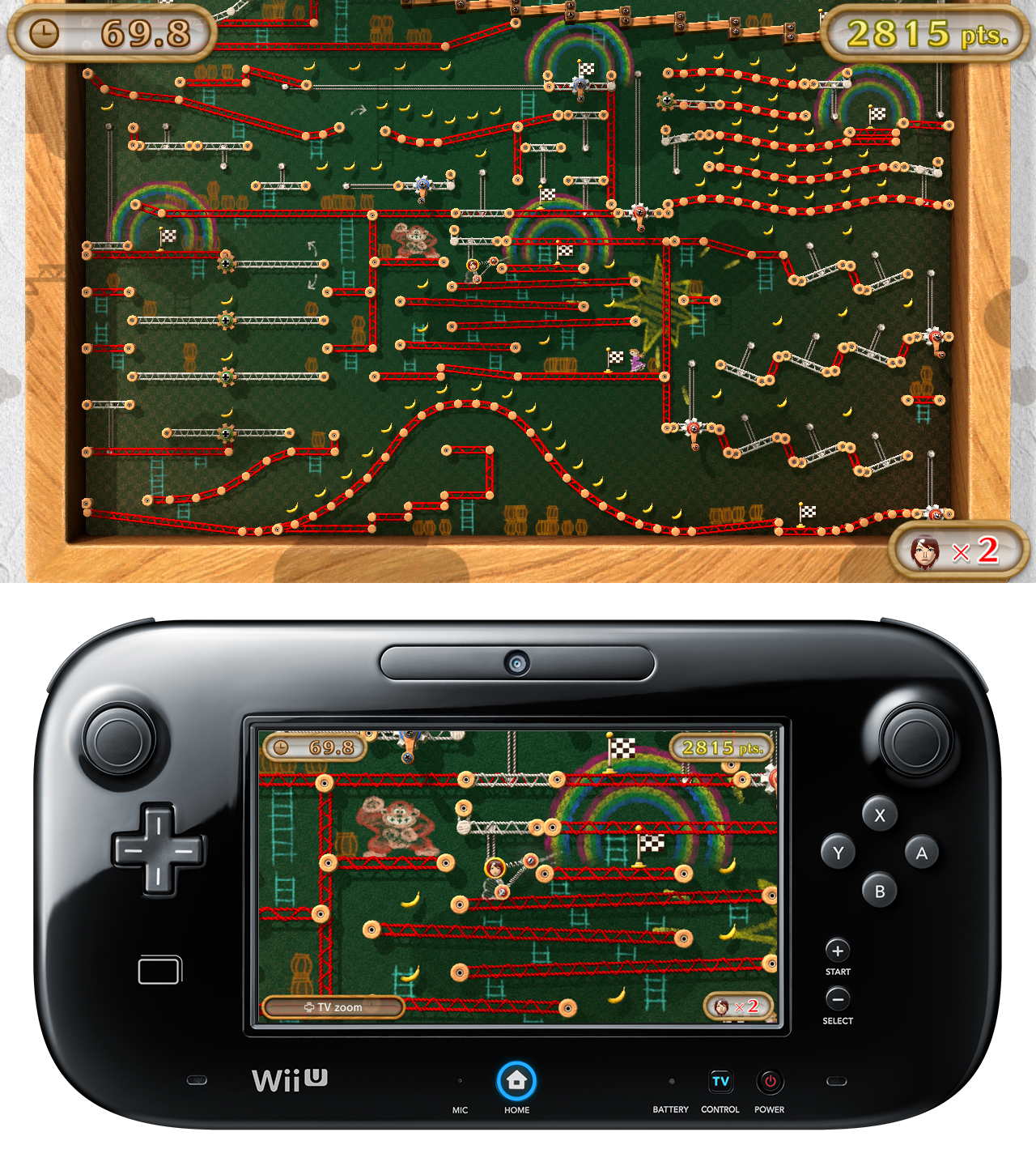 Five of the 12 attractions were confirmed and shown at Nintendo's conference today:
Donkey Kong's Crash Course: Based around an course reminiscent of the original Donkey Kong arcade game, this single-player game has players using the GamePad's motion control functionality to steer a moving cart through obstacles.
Luigi's Ghost Mansion: In this competitive/cooperative game, the player using the GamePad controls a ghost chasing up to four other human players, who are outfitted with flashlights. The ghost, who is invisible on the TV screen to the other players, sneaks around in an attempt to capture them. The opposing players must use cooperation to alert each other of the ghost's whereabouts, as well as revive downed friends, as they escape and fight the ghost with their lights.
Animal Crossing: Sweet Day: One player, using the GamePad, controls a pair of town guards charged with keeping up to four other players (who use Wii Remotes) from entering a candy orchard.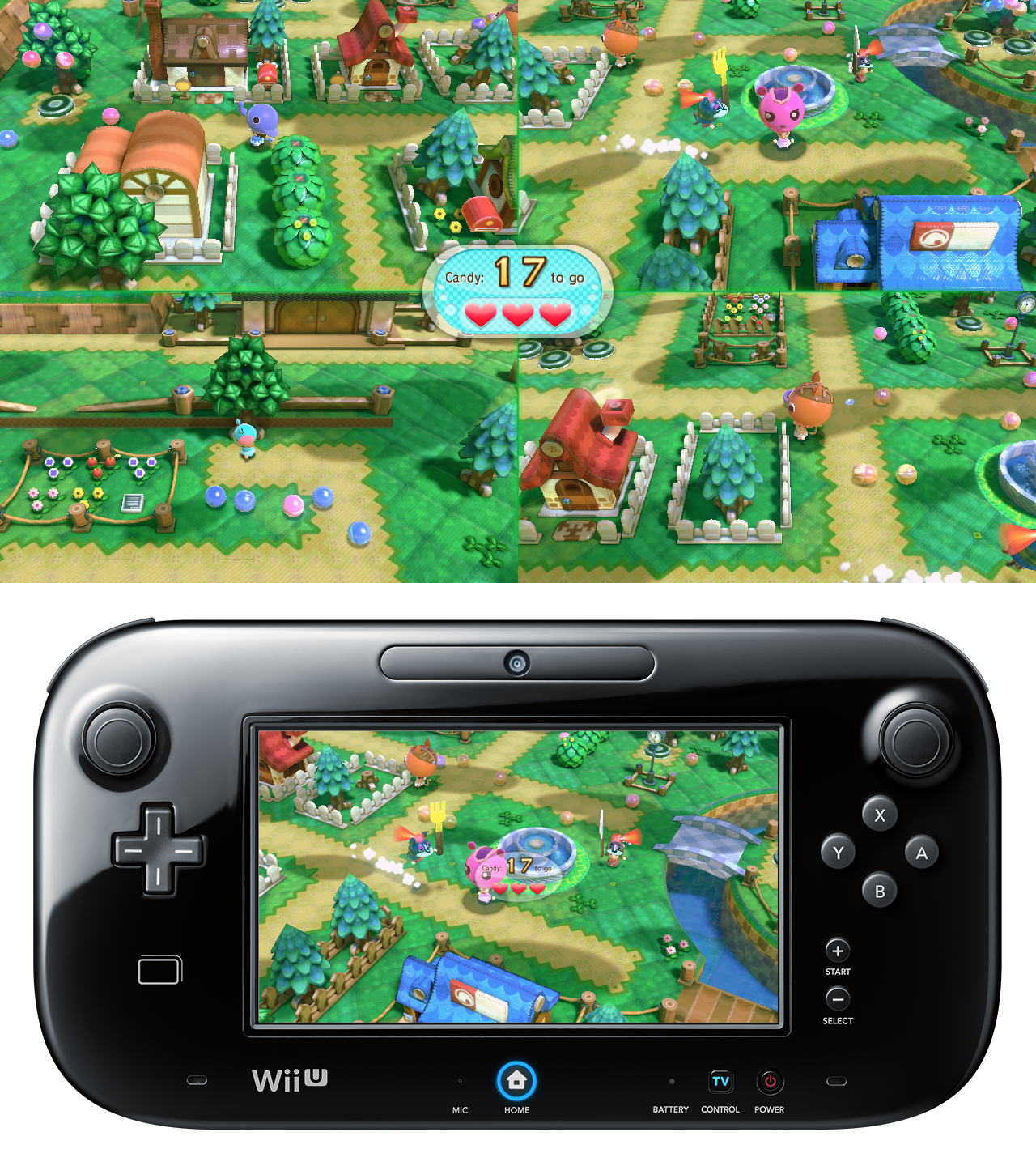 The Legend of Zelda: Battle Quest: One player, who uses the GamePad to aim and shoot arrows, is joined by up to three other players, who use Wii Remotes as swords, in this cooperative game. Together, they fight different kinds of enemies in a cloth-like version of a Legend of Zelda game.
Takamaru's Ninja Castle: Inspired by an early Japan-only Famicom game, the single-player game has the player swiping on the GamePad's touch screen to launch ninja stars at attackers and earn points.
The other seven attractions available in Nintendo Land will be announced as the game nears release this holiday season.