What wonders wait in the PokéPark?
As the sequel to the original PokéPark game, PokéPark 2: Wonders Beyond keeps most of the same mechanics and spirit of its predecessor. In the game, you control Pikachu (as players did in PokéPark) and travel around exploring new areas, trying out new Attractions and, of course, battling other Pokémon.
Unlike the last game, however, which featured Pikachu only, players now have the option to control Tepig, Snivy, and Oshawott, and swap from one to another at any time. Each of these new Unova starters has its own set of helpful abilities: Oshawott is the only one that can swim, Tepig can break down boulders, and Snivy can jump over tall obstacles.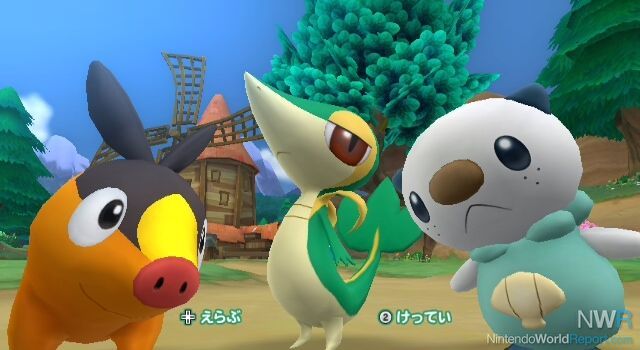 Players can also befriend and accrue backup Pokémon (spanning all generations) for use in battles by completing Skill Games. Chase (where players must capture or tag the other participating Pokémon) and Battle return as Skill Games for PokéPark 2. Additionally, players can participate in a 10-round Battle Tournament.
While players can explore the initial PokéPark, they also have access to a new area called Wish Park, a magical place full of cakes and candy that also contains some strangely acting Pokémon. In this area, Pikachu and pals must find out what's going on. Other known locations include Cove Area, Flora Area, Crag Area, and Scrap Area.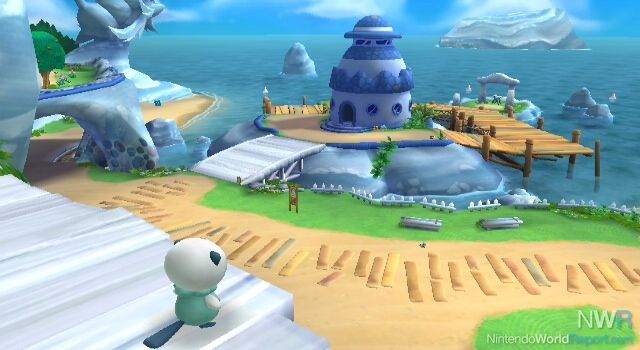 Players are able to battle other Pokémon in real time in order to befriend them. PokéPark 2 also focuses more on battling and exploration than the Attractions. This time around, there are only four of these mini-games (down from 14 in the previous game). In Dance Inferno, players manipulate the Wii remote to match the motion and measure of icons scrolling across the bottom of the screen. In Power Bash, the goal is to knock out as many Pokémon as possible while avoiding bombs. In Sweets Factory, players use the Wii remote to target and shoot a variety of confections moving past on a conveyor belt. In Wonder Flight, players tilt the Wii remote to move themselves as they collect gems in the sky. Though players are free to experience these Attractions alone in single-player mode, up to four players can now participate in them to compete for the highest score.