Tecmo Ninja's fighting franchise is about to come alive in 3D.
Coming to Nintendo 3DS within the launch window is Dead or Alive Dimensions, the latest in the very popular series of fighting games from Tecmo's Team Ninja. The game is rumored to release on March 24, 2011, just in time for the 3DS launch.
According to the character select screen, it appears that 20 characters will be playable, with 5 more being unlockable. The character select screen shows the following list of players: Ayane, Bass Armstrong, Bayman, Brad Wong, Christie, Eliot, Gen Fu, Hayate, Helena Douglas, Hitomi, Jann Lee, Kasumi, Kokoro, Lei Fang, Leon, Lisa, Ryu Hayabusa, Tina Armstrong, and Zack. According to Famitsu, Raidou and Shiden will also be included, perhaps as unlockable characters.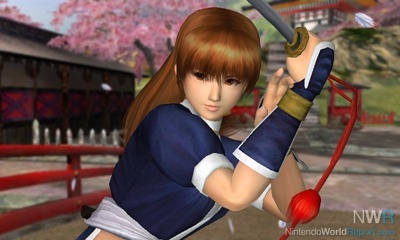 The graphics will prove to be beautiful in many ways


The game's single player campaign is called Chronicle mode, and it will take players through an in-depth review of the story for the entire Dead or Alive franchise. The mode will take around five hours to complete. Alongside the Chronicle mode are a number of other, more traditional features such as Arcade mode, Multiplayer (both online and multi-cart local play), Training, and Survival. While these are all pretty stock features for fighting games, it's nice to know that Dead or Alive Dimensions comes ready and loaded with the best features in the genre.
The multiplayer will feature both versus and tag modes. In the tag mode, two players can take on a more difficult computer player in co-op mode. According to Yosuke Hayashi, the game's producer, this mode was meant to appeal to friends where one friend is considerably better at the game than the other:

"The idea behind this is if you had two friends, and one is really good and the other is just good; if these two are fighting this one will always win. This would be boring, especially for the one who is losing. With co-op mode these two could, as a team, fight a strong, computer-controlled character." - Yosuke Hayashi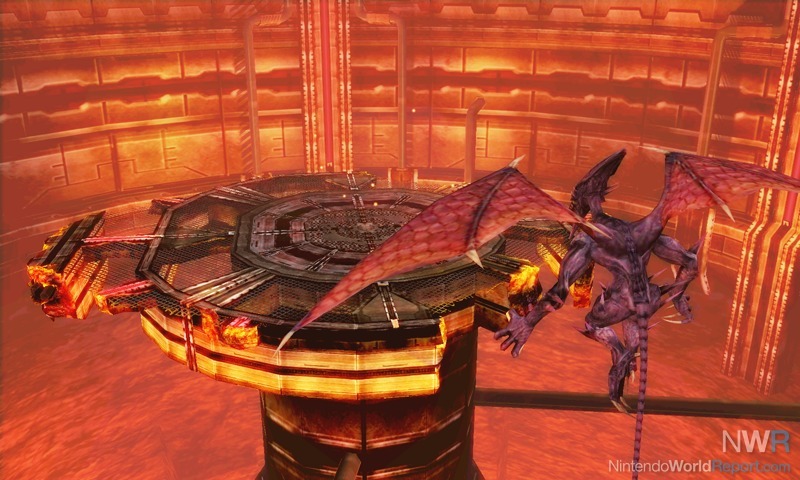 Ridley looms over the fighters in DoA: Dimensions


For Nintendo fans, the game will include a special bonus; a Metroid Other M themed stage, in which Samus can appear as an assist character. Although it remains unknown how this works exactly, trailers have shown the stage, which features Ridley attacking a Dead or Alive character. When asked about this, Hayahi stated that players would have to discover how to use Samus on their own, but confirmed she does make a brief appearance in the game.
Dead or Alive Dimensions is set for a launch window release, meaning it should be out by June at the latest. Some signs, however, point to it being out much earlier than that. Gamestop has the game listed as a March 24 release, although this date is unconfirmed. The game is set to be a 3DS launch title in Japan.