We learn more about the e-reader application, and why it makes sense on Nintendo Switch.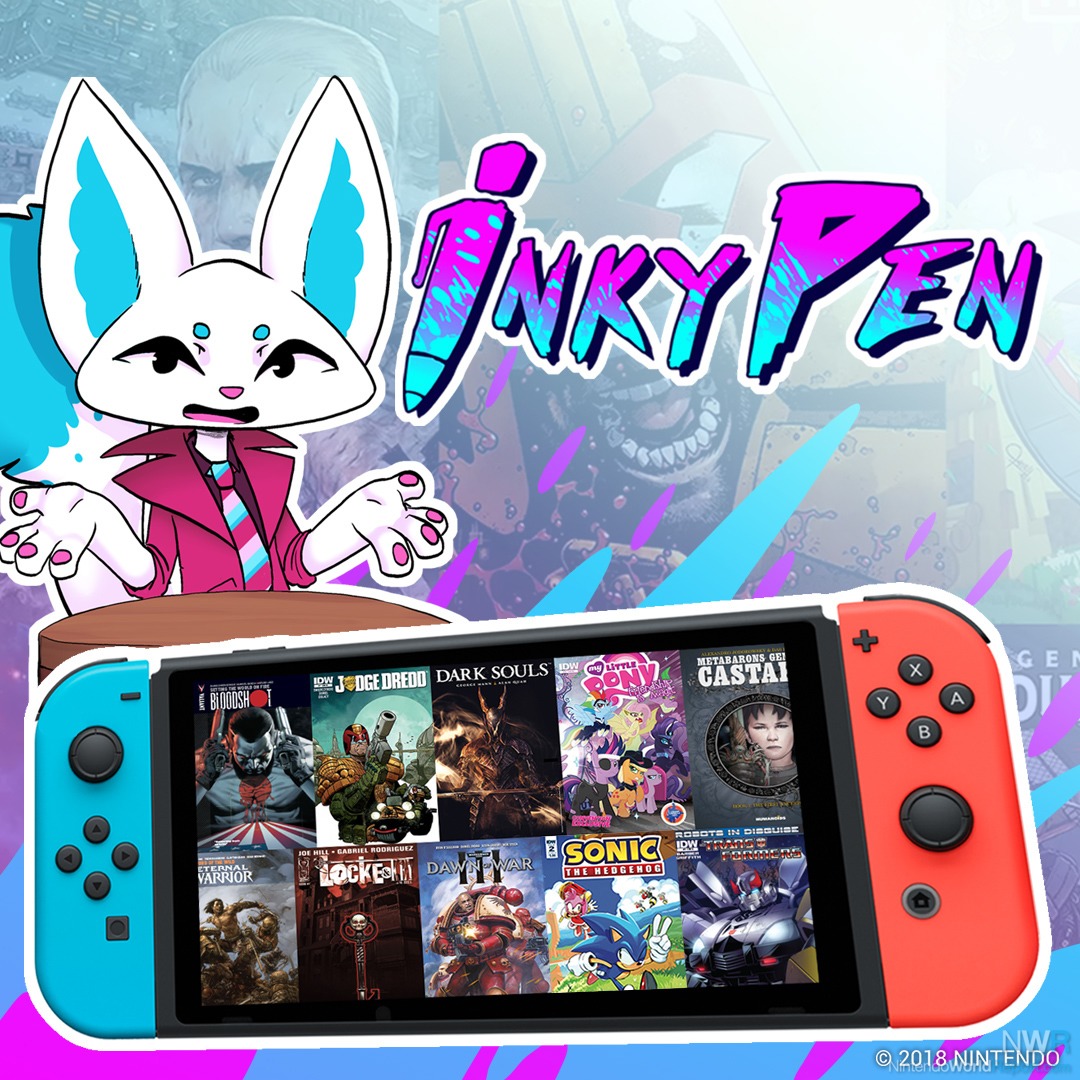 During Gamescom 2018, I decided to ask a few questions about InkyPen. The comic subscription service, scheduled for a November release, allows players to read as much as they like for €7.99/$7.99 a month. The CEO, Ronan Thomas Huggard, was on hand to showcase an early build as well as answering questions the press had.
Daan Koopman (NWR): I'm here with Ronan Thomas Huggard of InkyPen, could you explain what you do within the company?
Ronan Thomas Huggard (R): I'm the CEO of InkyPen, and I guess I run the day-to-day operations. Occasionally, I have interviews with nice people like yourself.
NWR: Thank you. Could you explain, very shortly, what InkyPen entails?
R: It's a comic subscription service, all you can read so there's no hidden costs or anything extra. It allows you to read manga, French/Belgian comics, regular western comics or even webcomics on the Switch.
NWR: I guess my first question is, why the Switch? Why does a subscription service for comics make sense on the platform?
R: One of the things is the form factor. Phones are too small, and having it on a laptop, or pads and other devices that aren't dedicated to entertainment just doesn't make as much sense. For us, that was the perfect fit. We had a lot of different platforms we were looking at, but Nintendo was our #1 choice and we were glad they accepted us into the fold.
NWR: So why is it a subscription service? Obviously, you're signing a lot of deals and getting a lot of content, what is the difference with having a subscription service versus having it per download?
R: It's mainly to do with what people want. The original idea was Peter, who runs Rain Games, approached me with the idea very early and we were complaining about the lack of good, effective ways to get and read content in the comic book world. This is the new model, people don't like paying every time, opening their wallets every time, it's just pay once and get everything and forget about it. In a world of DLC and day-zero patches and all this stuff, it's refreshing to go back to simple business models that's transparent and no funny business.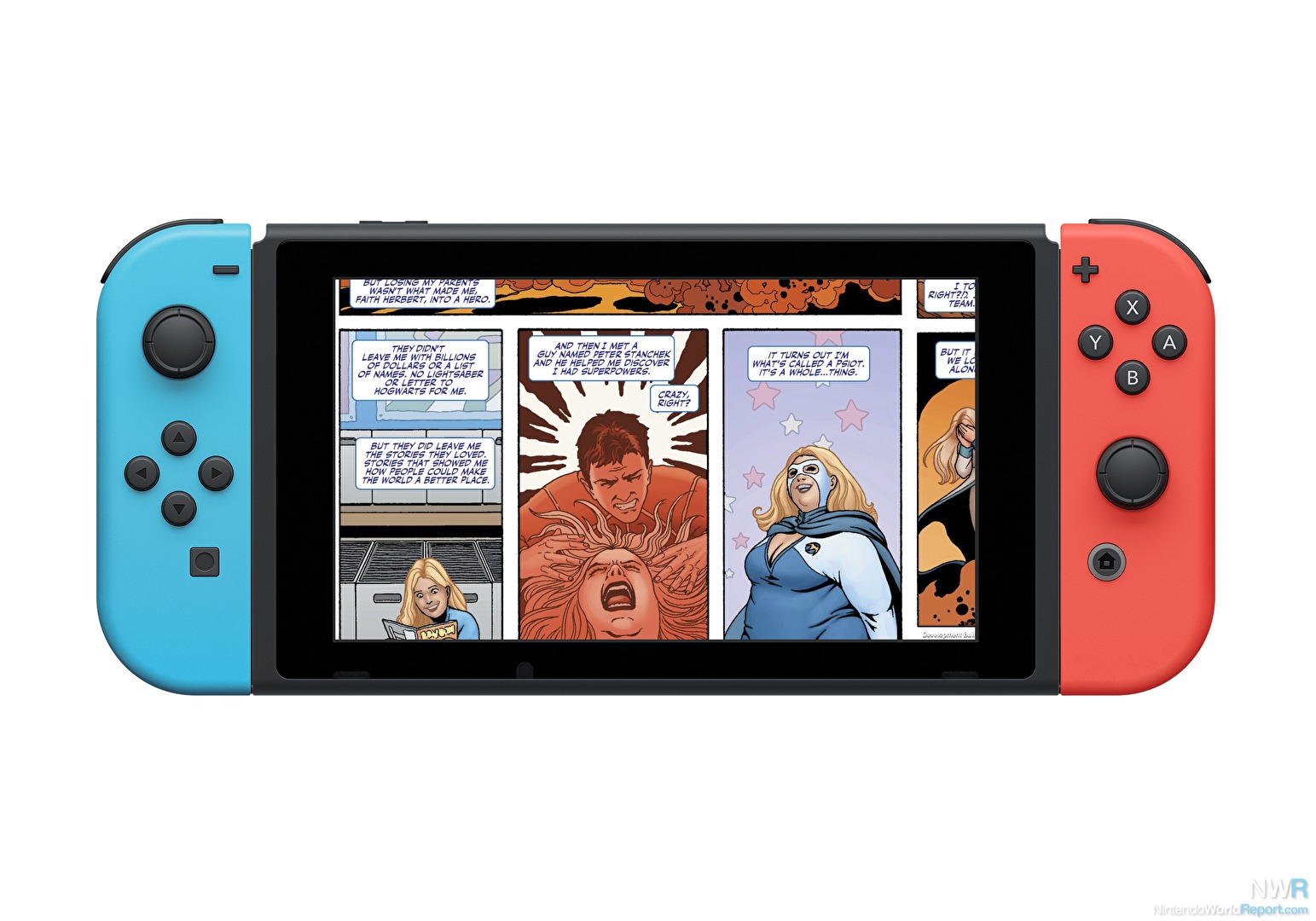 NWR: What sort of content can players expect to download? I saw a few [items] in your press release, but could you give an overview of what some of the main signings are for the program?
R: We still have more coming on, there's a lot of deals in progress which I can't divulge right now. But they're all exciting. Right now, we do have IDW, there's a lot of great content, and Valiant. Most people don't necessarily know the publishers, more the actual titles, so we have a lot of titles that are related to game IP as well as titles that are classic French or Belgian titles from the Humanoids guys. We have a lot, it's hard to focus on any one of them. These guys are all great, I don't want to focus on any one of them. They're all for different people, different people like reading different stuff, what we're trying to do is create the most diverse set of content that means when you sign up, whoever you are, you'll find excellent sci-fi or fantasy or humour or manga or all of the above. They're all at your fingertips, and our Recommender system allows you to find even more great stuff.
NWR: [I asked this earlier, but I'll try to ask it another way…] What makes the Switch stand out control wise? Because you have to scroll through the comics, will it be by the touchscreen or the buttons? How will it play out on the television? It seems perfect for the handheld mode, but since the Switch is a hybrid system would it make sense to look at the comics on the television?
R: We were very pleasantly surprised with how well it worked on TV. When you line up a comic on, let's say, a reasonably sized television at a regular distance you're looking at text sizes that are similar to subtitles. That's really comfortable reading. With the wireless controls, you can sit back on your couch and we're overwhelmed at how pleasant it was on the television.
NWR: So if it's coming out in November, what stage is InkyPen currently in? Making sure the content is ready, making sure the app is ready, where are we currently in the cycle? Is it in a state that it could be released, or is it still a ways off?
R: We still have a lot to do, and we want to make sure it's really good. You can already read comics, browse comics, we have our online catalogue and search, there's a bunch of features there. Ultimately we want to release in a good, solid state come November so everyone can dig in and enjoy.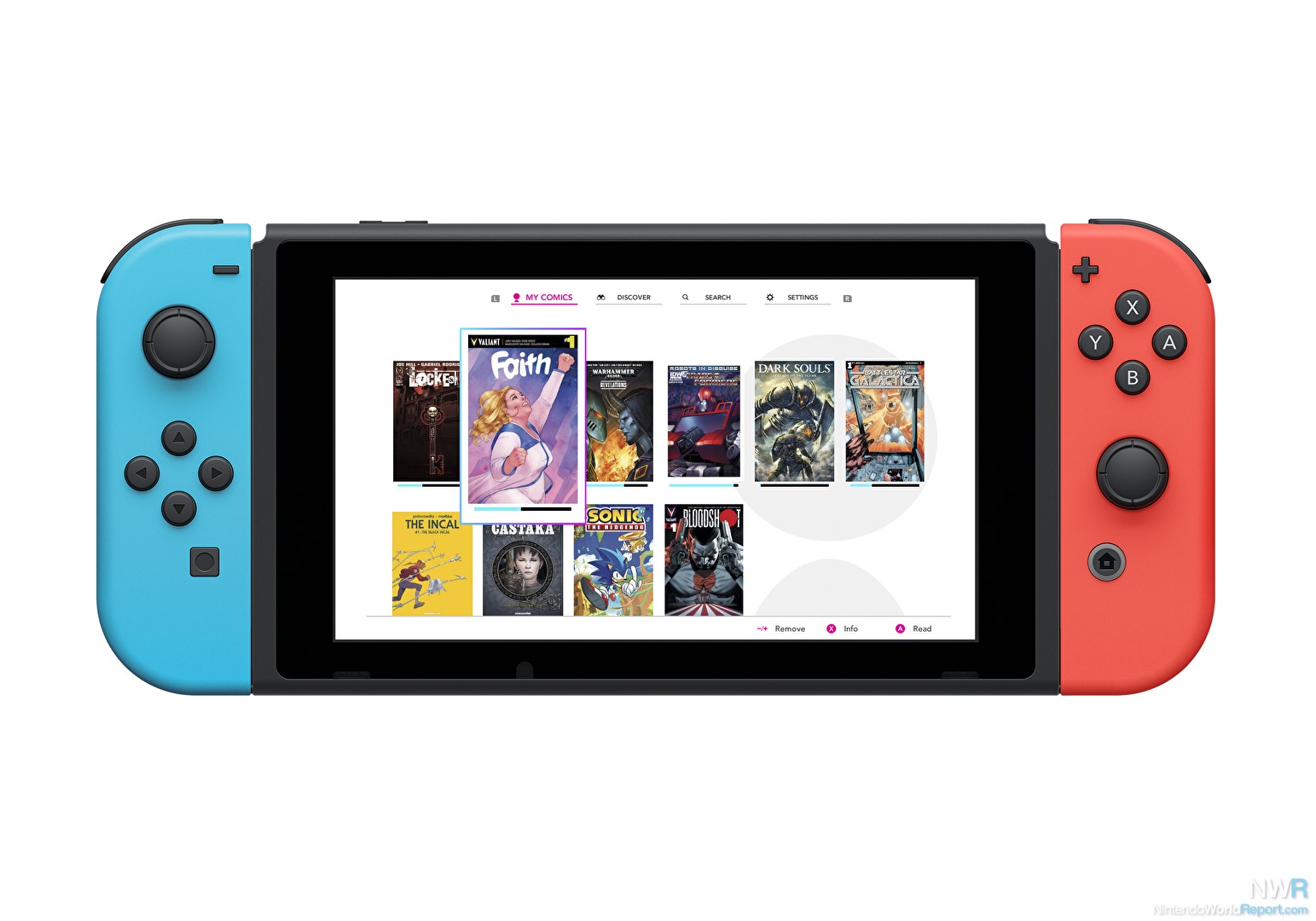 NWR: Is there anything you want to add or anything I've forgot to ask that is important to note about InkyPen?
R: A lot of gamers like comics is sort of an interesting observation, and we don't have a way of getting access to all the different, rich content out there. It's really nice for us to share, we like sharing things we love and for me there's a lot of great content that I know a lot of people will love which I love, that I've read either growing up or over the years. We're really looking forward to sharing it with the Nintendo Switch community. That's exciting.
NWR: The last question is how was it to work with Nintendo on this? How is it to develop this kind of thing for Switch, since it's kind of unique, there's not much like it on Switch compared to other types of content, it's not really available on the platform.
R: For us, Nintendo has been extremely supportive. We approached them with something that was new, and they did what a lot of big companies wouldn't do and took it under consideration. They took it seriously, and eventually it worked for them, and you can go ahead. It's some of the best people I've met in the industry.
NWR: Well, that's all I have to ask. Thank you very much!
R: Thank you!