We talk Maxwell and the DC Universe in this Scribblenauts Unmasked interview.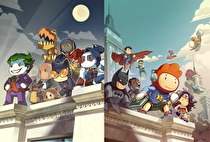 We recently had the chance to talk with 5TH Cell Senior Producer Caleb Arseneaux about the company's next game, Scribblenauts Unmasked, which combines the world of Scribblenauts with the gigantic DC Universe. It features more than 2000 characters, including hundreds of Green Lanterns, and more Batmen than you can shake a stick at. Unmasked even has, as you'll see below, Captain Carrot and Ranx.
So, if you want to get the skinny on Scribblenauts Unmasked and see what's new, what's returning, what's changed, and what's blue, then read on.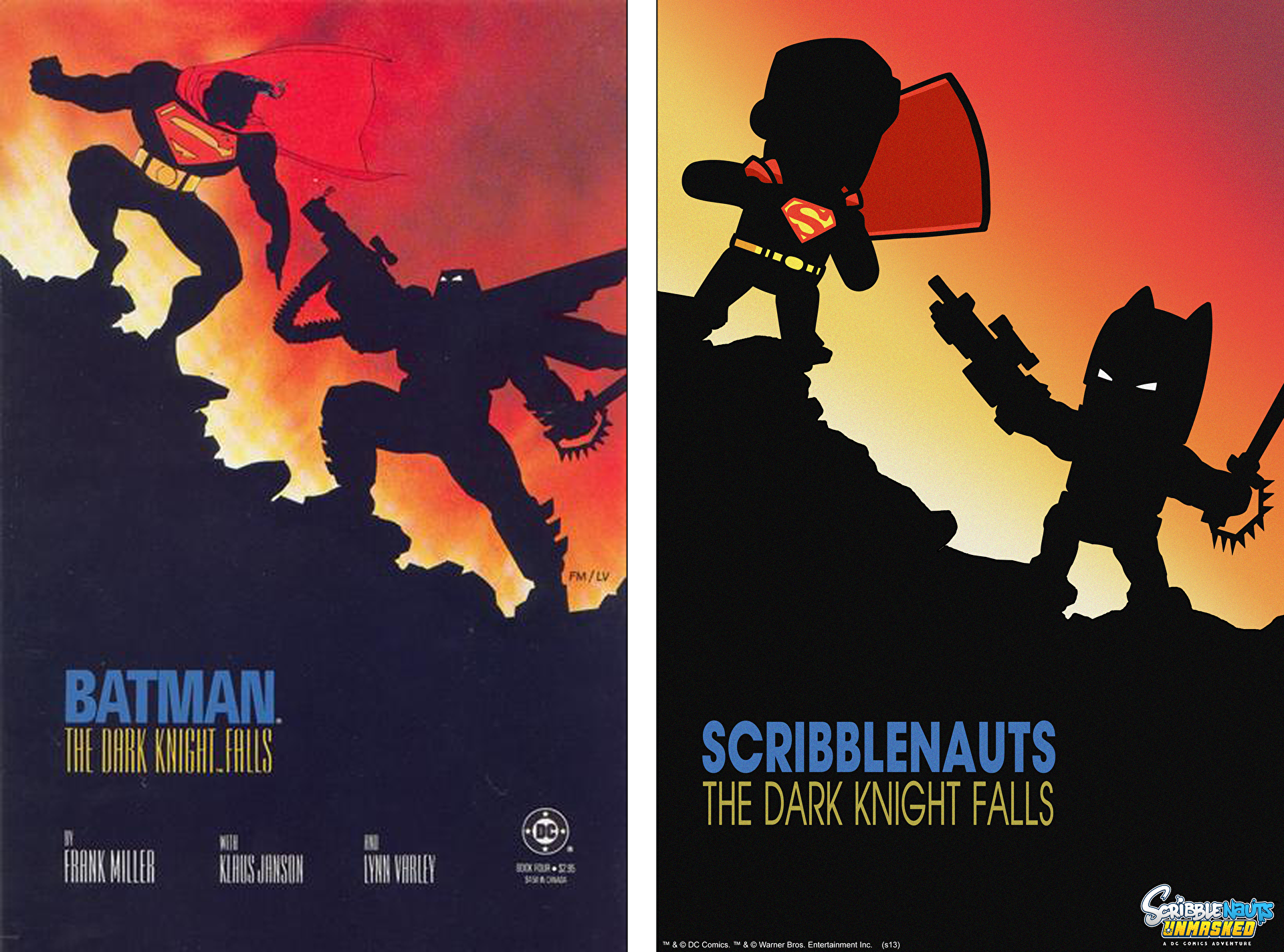 Nintendo World Report (NWR): Coming off of Scribblenauts Unlimited, what was the reason for getting a sequel together so quickly?
Caleb Arseneaux (CA): We really liked the opportunity and had a lot of momentum shipping Scribblenauts Unlimited, so we basically just kept that going into Unmasked.
NWR: When did the idea for a DC Comics-inspired game come about?
CA: Scribblenauts has always been about the player's imagination and that means thousands upon thousands of objects to create using Maxwell's Magic Notepad. When we saw the breadth of the characters and worlds of the DC Comics Universe we jumped at the opportunity to provide players with unprecedented access to that in a way only Scribblenauts could.
NWR: The quest in Unlimited told a pretty personal story. What's the story in Unmasked?
CA: Where Unlimited was personal, Unmasked is epic and action packed. Lily and Maxwell are trapped in the DC Comics Universe and they come up against heroes and villains that are extremely powerful. Just like a good comic book story, in Unmasked the world is on the line and it's up to Maxwell to save it!
NWR: What did you learn from Unlimited that you got to improve upon in Unmasked?
CA: Our levels such as the Batcave, Atlantis and Themyscira demonstrate a pretty significant upgrade for our environment art. We were able to construct the environments in true 3D layers, which helped give the world a much deeper and expansive feeling.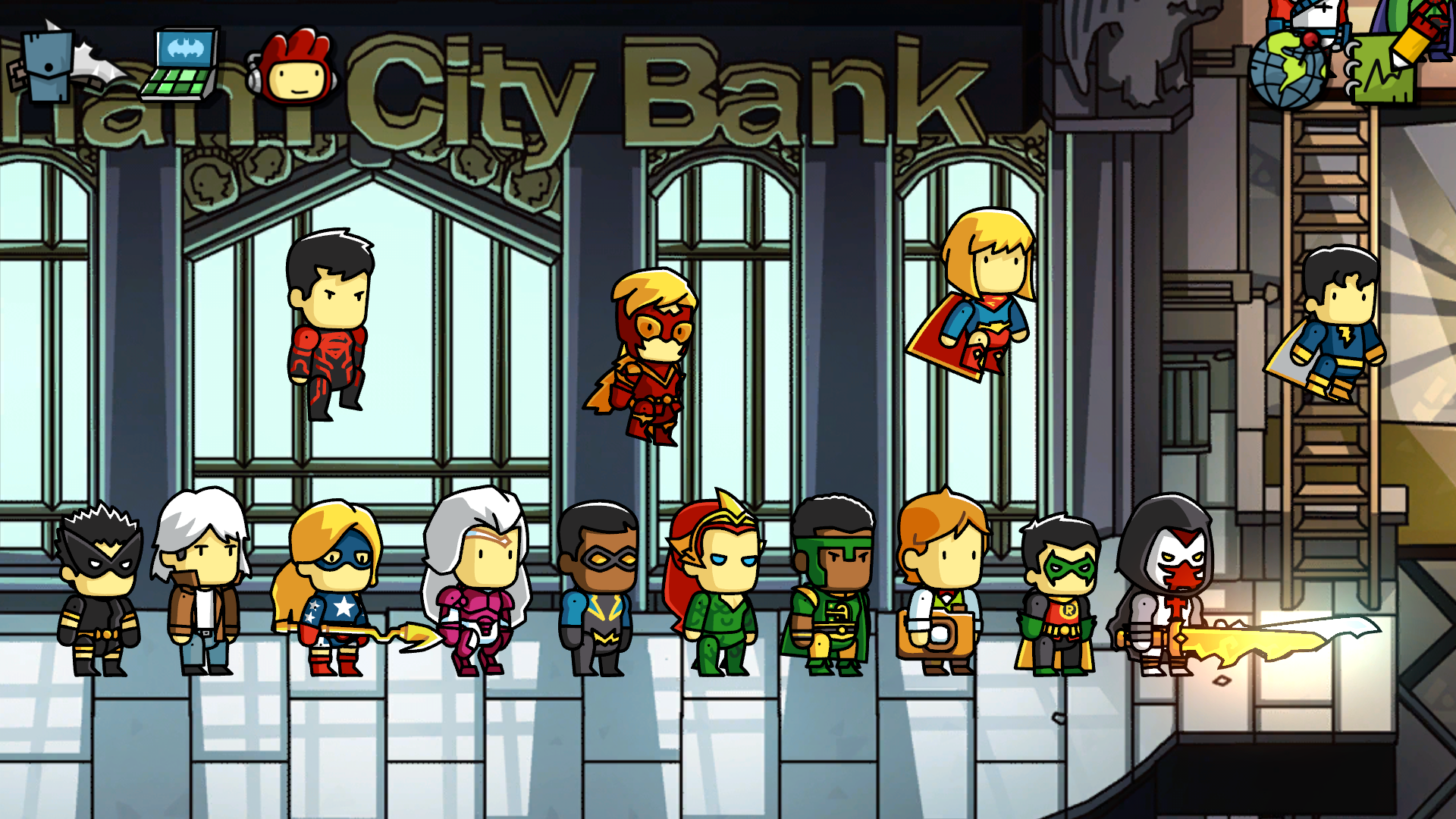 NWR:Were there any characters in the DC Universe that you were shocked to learn existed?
CA: There are some pretty obscure characters in the DC Comics Universe. There is one villain that is actually a whole city floating out in space. His name is Ranx and he is an enemy of Green Lantern.
NWR: What is the goofiest character that you can think of creating in the game?
CA: Captain Carrot is pretty goofy. He's basically a super powered rabbit.
NWR: As a giant fan of the DC Animated Universe, what kind of representation do you have from that world? Any references to Batman Beyond, Young Justice, Mask of the Phantasm, etc.?
CA: Unfortunately we didn't have the rights to use characters which did not appear in the comics, however we do have many characters from those shows in their comic versions.
NWR: Will Mario and Zelda characters still appear in the Nintendo versions? If so, any new additions? If not, why?
CA: No Nintendo characters made it in this version, mostly because we had so much work to do in order to get over 2,000 objects from the DC Universe into the game!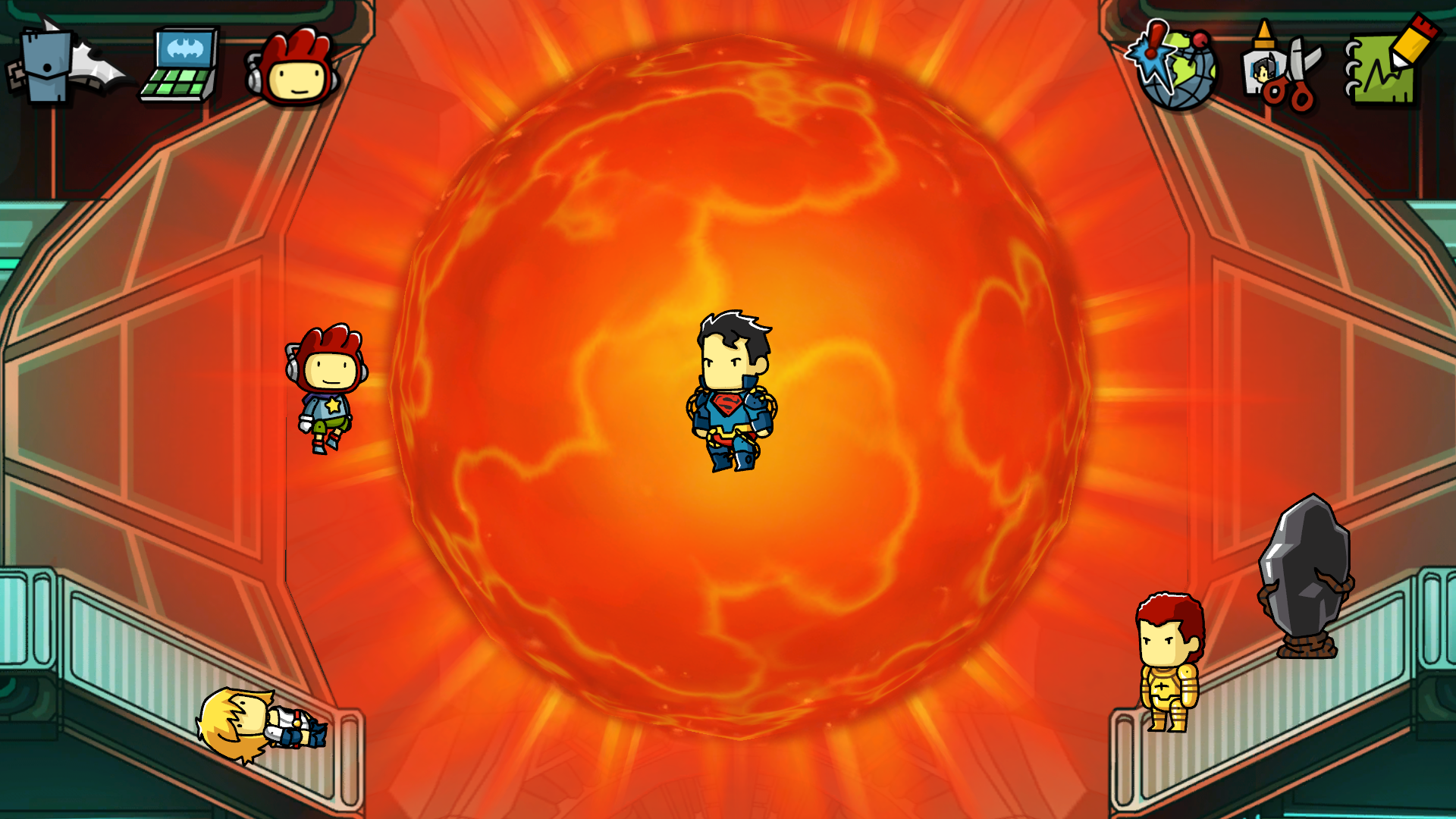 NWR: How will the Wii U and 3DS versions differ?
CA: The cinematic scenes in the game which are hand drawn by one of our artists can be seen in 3D on the 3DS, while the Wii U has the Hero Creator feature which allows players to create and share their own characters.
NWR: Will the multiplayer in the Wii U version be changed in any way?
CA: We continue to support the Sidekick mode from the previous game, however since we've added all these super heroes it's a great experience to have three friends playing with you as any characters they want from the DC Comics Universe.
NWR: What is the creative justification for developing all these sequels to a sandbox game that ostensibly supports every word in the English language?
CA: Scribblenauts is all about the endless possibilities within the imaginations of our players. There are infinite directions to go in and that is what makes the game really compelling to develop and to play.
NWR: Any thoughts at doing anything on other consoles using their tablet or Vita compatibility?
CA: Right now we are just focused on the Nintendo consoles (Wii U, 3DS) and our PC version.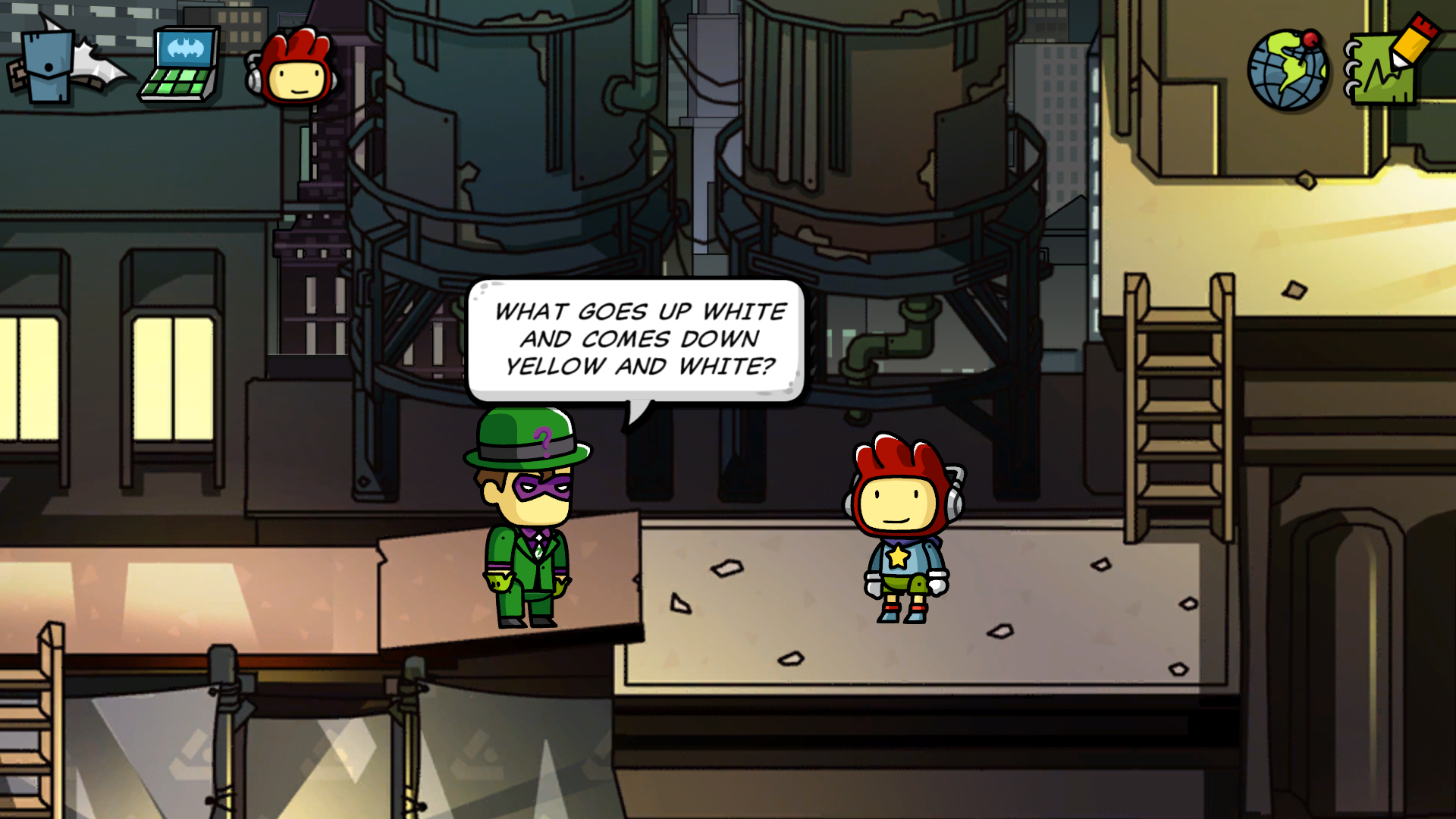 NWR: What can we expect to see in the future from 5th Cell and the Scribblenauts franchise?
CA: Scribblenauts always has been a game that is easily expanded in almost every way. First though, pick up Scribblenauts Unmasked on September 24!
NWR: How has the experience been working on Wii U and 3DS? Do you plan to continue working on the platforms? Will you self-publish any of your own games on the eShop?
CA: We've enjoyed developing for these platforms tremendously, and hope to keep working on them in the future. Self-publishing is really attractive but we've also benefited a lot from our relationship with WB and DC Entertainment on Unmasked. You'll just have to wait and see what's next!
NWR: What's one object in the game that shouldn't be missed by our readers?
CA: Please spawn teams! You don't have to know every green lantern corps member, just type in GREEN LANTERN CORPS and drop the power battery for a random selection of green lantern corps members to appear. Then if you create Sinestro Corps and drop the yellow power battery next to the green lanterns, sit back and enjoy a pretty epic fight!
Thanks to 47 Communications, 5TH Cell, and Warner Bros. for the interview!