Recent Kickstarter success story and retro game lover.

We had the opportunity to speak with Mo Broots of Games By Mo about his recent success: a retro-themed game called A.N.N.E. Mo says that the game has been heavily inspired by some of the best classic franchises around. Titles such as Super Metroid, Gradius, and Mega Man, just to name a few. Although his Wii U stretch goal was not met, he's still dead set on bringing the game to the system, and we here at NWR love that kind of dedication to Nintendo.

NWR: Congratulations on your recent success on Kickstarter! How was your crowdfunding experience?
Mo Broots: It was pretty intense. I got 60% of my target in the first week and then it took two weeks to get the extra 40%. You go through all kinds of emotions and it eats up a lot of your time and sleeping hours. For me it was really deciding my fate, whether I should just get back to working full time and doing A.N.N.E as a hobby or get the chance to work full time on my project. I am really happy that the project got funded and that I get to live the dream and passion on a daily basis.
NWR: How did you get started in the industry?
MB: I started as a 3D modeler in the film/television industry back in 2001. But I was already fiddling with a bunch of different gaming engines at home for a few years already. My goal was to work in the industry with no real specific company or project in mind (well besides some Japanese studios…). I just wanted to have the opportunity to see how games were made. I got my big break in 2004 working for a small studio in Montreal. I met a lot of cool people including two of the pillars behind Chrono Resurrection which led me to join the project. From that point on I evolved pretty quick artistically and career wise. I became a lead environment artists and kept the title until I was offered an Art Director position at Beenox in 2010.
NWR: You've recently stated that a Wii U version of the game would be made regardless of whether or not you reached your Wii U stretch goal. Where does your dedication to Nintendo spring from?
MB: A very young age. Super Mario on the Nes is really what got me obsessed with gaming. I already had some consoles like the Atari, Coleco and stuff like that handed down from uncles and family, but it wouldn't really stop me from playing outside with my friends but the Nes did. I was obsessed and would be playing all the time, renting two games every week end… Having my game on a Nintendo console would definitely be crossing off a dream that's pretty high on the list. I actually already started looking into it. I definitely want to get A.N.N.E on as Many console as I can eventually.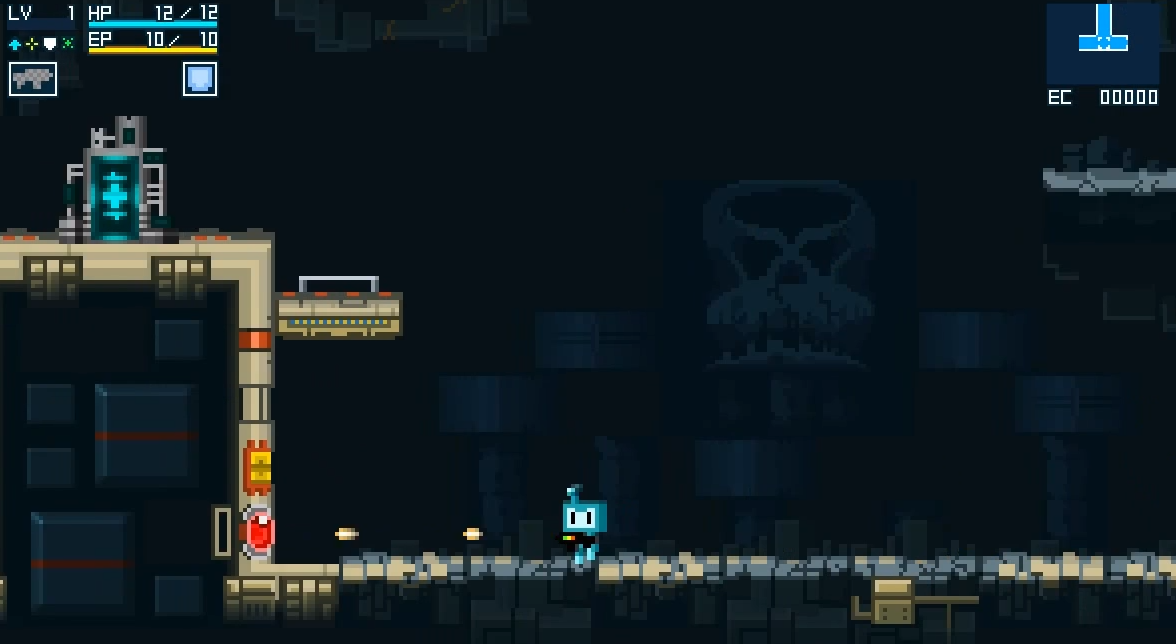 NWR: What does A.N.N.E stand for?
MB: The name is originally based on the acronym A.N.N.E. which means Artificial Neurone Network Enssemble. A fancy way for saying A.I. I modified it a little (minus a period) and made it the girl robot's name in the game.
NWR: How big is the world in A.N.N.E?
MB: It's pretty big. I divided the planet into 5 areas. A space shooter stage separates each areas and each area has multiple themes. I like to refer as areas as "worlds": they are huge opened space in wich there might be ruins, some caves, a crashed ship, facilities and other different sub areas to explore.
NWR: I know it's a long way off, but do you have any plans for how to utilize the GamePad on the Wii U version?
MB:Right now the quick answer would probably be map and menus on the bottom screen. But I haven't gotten too deep into that yet. Looking forward too though. Would also be fun to make the game playable on the controller only.
NWR: You mention a lot of influences in your Kickstarter video, which game most heavily inspired A.N.N.E?
MB: It is hard to only name one. But In terms of gameplay I guess that Mario stands out. Holding the shot button will make you run, emphasis on platforming etc… But obviously Super Metroid, games like Life Force, Axelay. Games in which you would find some innovative twists like changing the camera angle between stages. I always loved that stuff. Or Blaster Master, when you find out that you can get out of the truck and explore. Really inspiring stuff.
NWR: A.N.N.E looks to be very informed by classic games, how does this apply to the difficulty of the game?
MB: I definitely want the game to be challenging but at the same time alleviate the short comings of the games it is inspired from. Having frequent checkpoints and the ability to level up makes the game a bit easier for people that may not be hardcore gamers. So if the game is hard you can level up and upgrade your gear, and frequent spawn points eases the frustrations of redoing difficult moments in the game. I am also working ona teleport system that lets you teleport back to your ship. This is useful when you end up at a dead end and don't want to walk all the way back.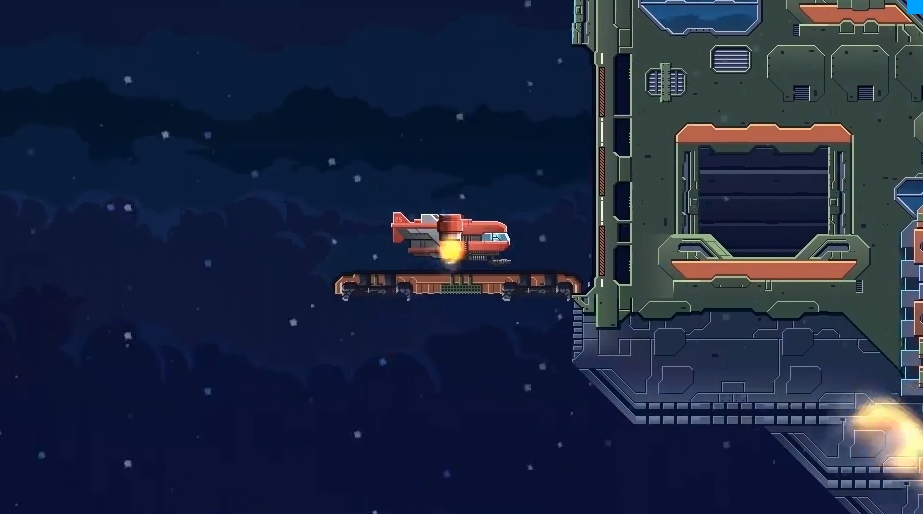 NWR: Would you ever consider a 3DS port of the game?
MB: For sure, but it's not in the plans as of now. All I want to focus on right now is making a great game and then I am sure that a 3DS port will happen.
NWR: What can you tell me about the game's protagonist and his girlfriend?
MB: No25 and A.N.N.E both end up affected by the love virus and thus must be disposed of since it is against the laws for robots to love each other's. A.N.N.E is taking away to planet Gomi where all "outlaw" robots are disposed of. The goal of the game is essentially to retrieve every parts of A.N.N.E and reassemble her while discovering a huge planet with many secrets.
NWR: Even though the Kickstarter is over, is there still a way to contribute to the project?
MB: Yes I am working on setting up the Humble Store. But until then it is possible to pre order the game through paypal by visiting the Kickstarter page. A pledge of $15 and above will allow you to choose between a Steam key or a console key.
NWR: Lastly, if you could take over any one classic gaming franchise to mold to your vision, which one would you choose and why?
MB: It would be Final Fantasy. I am sad to see what happened to the franchise over the years and would love to do it justice. I like the believe that I would really be able to bring back the elements that made me love it so much in the first place. That may be me just sounding arrogant but FF is my favorite JRPG series ever and it has been a big influence in my life. Big respect to Sakaguchi and the original FF team members.