We talk with some of the minds at CollegeHumor about the new BearShark 3DS game, Dinosaur Office, and more.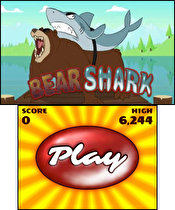 Back when Nintendo Video was first starting out in 2011, CollegeHumor's appearance was a pleasant surprise. The comedy website brought some really funny content to the platform, starting with Dinosaur Office and then moving onto other original work, such as BearShark. Now, they're adding games to their 3DS repertoire, as CollegeHumor worked with Silverball Studios (best known for Metroid Prime Pinball and Mario Pinball Land in these parts) to bring a BearShark video game to the 3DS eShop, bringing the creation of writer Kevin Corrigan and artist Caldwell Tanner to life in a whole new way.
We caught up with Corrigan and Jeff Rubin, CollegeHumor Vice President of Creative Development to ask them about BearShark's development into a video game, potential for pinball games with Silverball, and more.
Nintendo World Report (NWR): For someone who is unfamiliar with the series of BearShark videos, how would you describe the game?
Kevin Corrigan (KC): BearShark is a series that's like the old Road Runner cartoons, except here the predator always catches his prey. The game is an extension of that idea - bear and shark have teamed up to eat poor Steve, and it's your job to help Steve avoid them as long as you can.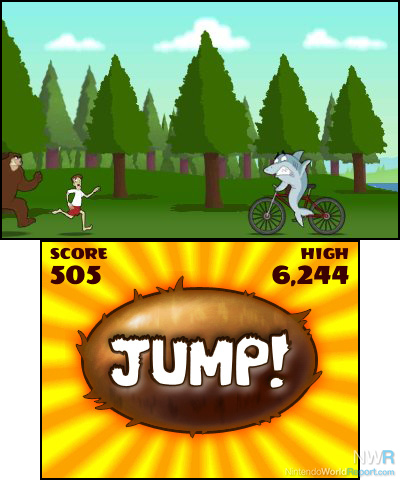 NWR: How did the BearShark series become a good fit for the Nintendo 3DS both in video form and game form? Do you know of any big BearShark fans over at Nintendo?
KC: BearShark was already popular as a comic, and it made a lot of sense to bring its kinetic energy into the third dimension. The perfect place to do that is the 3DS. The series is a lot like a video game already - each episode is a chase, and Steve always has a goal and obstacles to overcome. Once we were already distributing the series with Nintendo, a game was the obvious next step.
NWR: The game appears to be developed by Mario Pinball Land/Metroid Prime Pinball developers Silverball Studios. How did they get involved with the project?
Jeff Rubin (JR): Metroid Prime Pinball is an amazing game, and we were impressed with how Silverball was able to honor that license. We talked to a lot of developers, but none brought as many great ideas to the table as Silverball.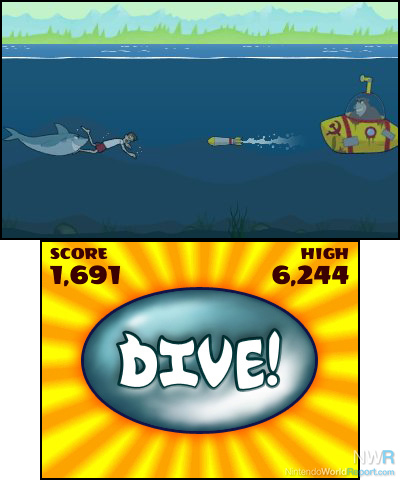 NWR:Are any CollegeHumor pinball tables in the works with Silverball Studios at the helm?
JR: Not yet!
NWR: What's scarier than a BearShark?
KC: Not seeing a BearShark, because then they could be anywhere.
NWR: If you could have one bear super power in a shark body, what would it be?
KC: Soft cuddly fur, to lull my prey into a false sense of security.
NWR: This is the first CollegeHumor game to come out for the Nintendo 3DS. Do you see any other games in your future?
KC: Absolutely! We have lot of ideas for other series, including Dinosaur Office.
NWR: Is anyone thinking about a Jake and Amir text-based adventure game?
JR: The Jake & Amir fan community is so hardcore, I think someone out there is always thinking about Jake & Amir everything.
Thanks to CollegeHumor for the interview!