We talk with Jon Cooperson about making a video game based on the hit TV show.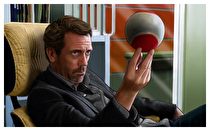 The popular House M.D. television show has been transformed into a video game by the folks at Legacy Interactive. NWR recently spoke with Legacy producer Jon Cooperson all about the game, which has been releasing in episodic segments on DSiWare.
Nintendo World Report (NWR): What circumstances led to Legacy developing a game based on the hit TV show House?
Jon Cooperson (JC): We have a rich history of creating engaging casual games based on TV licenses with titles such as Law & Order, Law & Order: Criminal Intent, ER, The Apprentice: Los Angeles, and Murder, She Wrote. That, coupled with our success with mystery-based games like The Lost Cases of Sherlock Holmes, made House M.D. a natural fit for us. We knew House, which is based to a large degree on the character of Sherlock Holmes, could make a great game with its medical mystery theme and the show's world-wide appeal. We had to jump through many, many hoops in order to acquire the licensing rights to do a game based on the series.
NWR: Could you describe the basic gameplay for our readers?
JC: The game follows a very similar format to the episodes of House where a patient is presented with a mysterious medical condition and House and his team struggle to figure out what is really going on. The player joins House, Cuddy, Wilson, Foreman, Taub, Thirteen, Cameron and Chase while performing physical exams, lab tests, brainstorming diagnoses, searching locations for clues and more. The bulk of the gameplay involves solving a variety of fun and challenging puzzles and mini-games that must be completed to drive the plot (and gameplay) forward. Basically, it's like experiencing and entire show episode with nothing left out. You aren't simply told what the test results are or what clues were found at the patient's home, you actually perform the tests and find the clues.
NWR: The game uses cartoon renderings of the popular House characters? How did you decide upon this art style?
JC: The goal was to find a style that struck a good balance between 2D game art and 3D rendered art. We didn't want to have an overly photorealistic art style that wouldn't feel like a game, and we didn't want to have that low poly 3D look that barely resembles the stars of the show. We chose a detailed graphic novel style that would allow us to keep the characters very recognizable and allow them to fit well within the 3D backgrounds we created.
NWR: The game was originally released on PC and as a retail DS game. How many episodes are there in total? Did you consider releasing the entire retail game as a single download?
JC: The original releases on PC and retail DS consisted of 5 individual episodes connected by an ongoing sub-plot. Unfortunately, due to the large file size of the game as a whole, it is not possible to release them as a single game through the DSiWare store as of now. But the subplot scenes remain intact in the individual episodes so players will be able to experience all the same content as the retail versions.
NWR: Is Legacy Interactive working on any other games for DSiWare? Are you interested in developing a game for 3DS?
JC: We are not working on any other DSiWare games or any 3DS games at the moment, but we love the accessibility that the DSiWare store gives gamers. We also love the unique interface options that the 3DS and all the DS platforms bring to gaming. House M.D. is not our first game developed with the Nintendo consoles in mind so we look forward to doing more Nintendo games in the future.
Thanks to Jon Cooperson, Eddie Kim, and Legacy Interactive.