I'm not exactly sure what I played, but I think I liked it.
Project P-100 is one of the few things on display at Nintendo's booth that we weren't expecting. From Platinum Games, this title has you in control of a mob of heroes as you fight against giant robots and collect friendly people along the way. The game features a lot of touch control, but everything I saw could also be done with regular old physical controls.
As I mentioned, in this game you control a group of people, which will grow over the course of a level, as you take on enemies that are usually much bigger than your heroes. I got a bit of a Pikmin vibe from this mechanic, but that might just be because I've had Pikmin on my mind all day.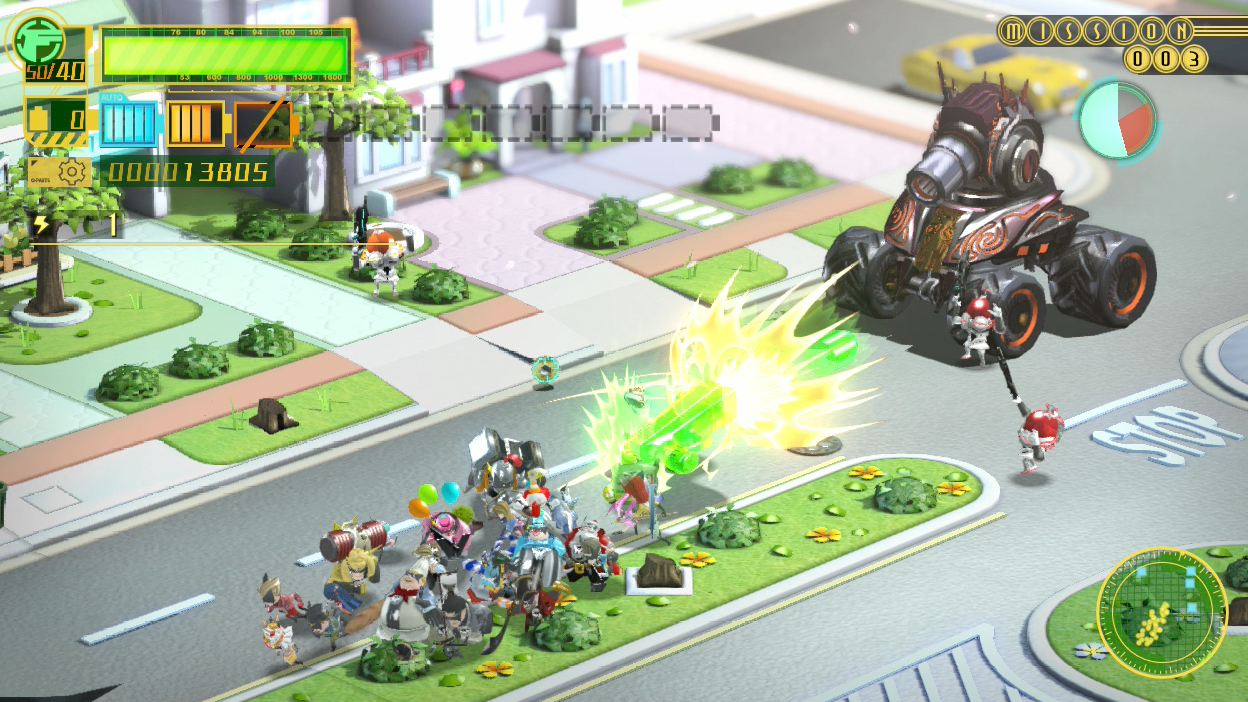 There are various attacks mapped to the face buttons, with X being your standard attack and A being a stronger one. Once you build up power you can execute more powerful moves, which are activated by gestures on the touch screen, or, if you prefer, by doing the same gestures with the right analog stick.
Some of the time I felt like the game was a bit confusing, as I wasn't always sure whether an attack landed, and the action can get pretty hectic with as fast paced as the game can be and with how many people you have to pay attention to.
I came away from the demo with a positive opinion of the game, though, and I think it's one to watch out for. There are a few bits that don't feel quite right, but they still have time to fix them, and I look forward to seeing more about this game.