Wait, what's it about?
Announced at Nintendo's press conference today, Tank! Tank! Tank! for the Wii U is a port of a 2009 arcade title by Namco Bandai. In it, you control a tank, which you use to destroy the game's seemingly Godzilla-inspired monsters.
The Wii U demo consisted of two modes, Co-Op and Versus. In Co-Op mode, you fight side by side with three AI controlled allies, or three other players. I played alone; however, if you were to play with three other people, one player would use the Wii GamePad, while the other three would play the game with Wii Remotes in split screen fashion on the television.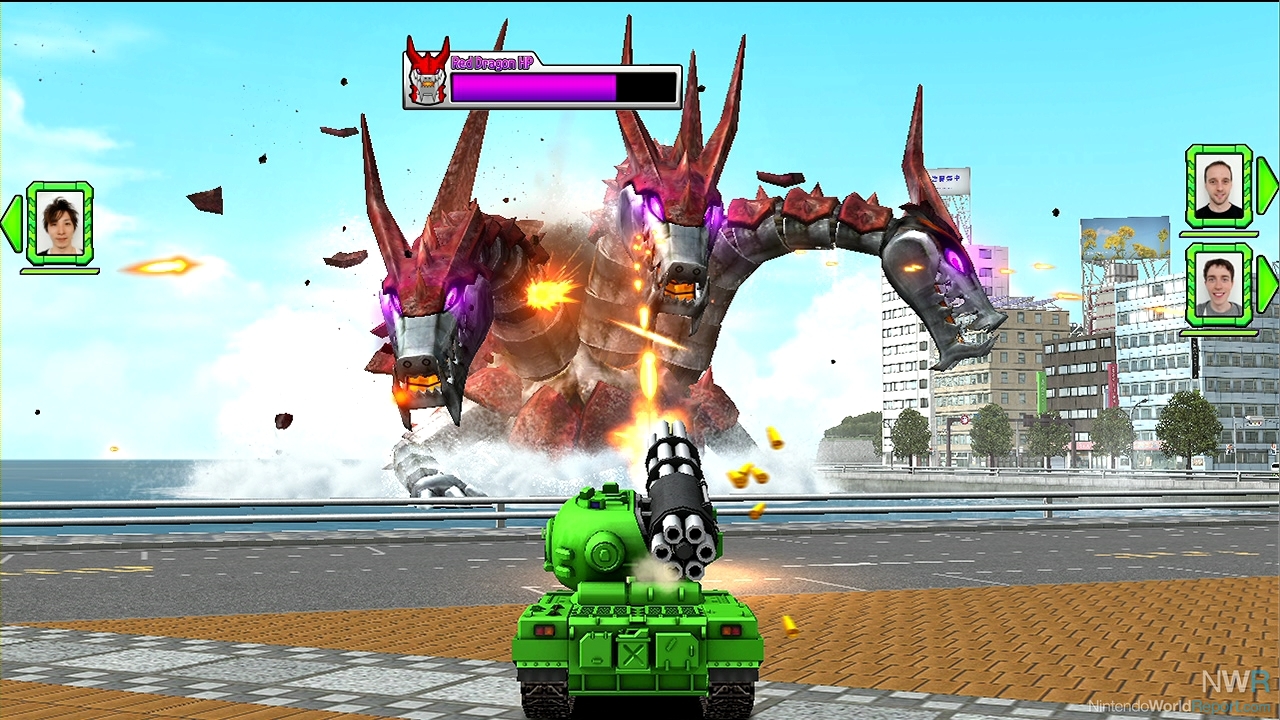 In the demo, I fought numerous mechanical spiders, with the objective being their total annihilation. To assist in this task, there are multiple weapons the tank can use, from the continuous damage of the Machine Gun, to the hugely powerful Colossus Missile. These additional weapons are dropped from enemies, or buildings and other destructible objects that litter the stage. Once I completed the mission, I was then able to fight a large, three-headed dragon, which functioned as the level's boss. Like Hewdraw in Kid Icarus: Uprising, the dragon attacked from water that surrounded parts of the stage, while submerging itself to move to about. Its attacks consisted mostly of large beam blasts and missiles. When defeated, the game grades your progress and awards you with either a gold, silver, or bronze medal.
I was unable to play Versus, but I did ask the PR representative a few questions regarding it. Apparently, you fight other tanks instead of monsters. I'd imagine the game's multiplayer is still played using one Wii GamePad and up to three Wii Remotes.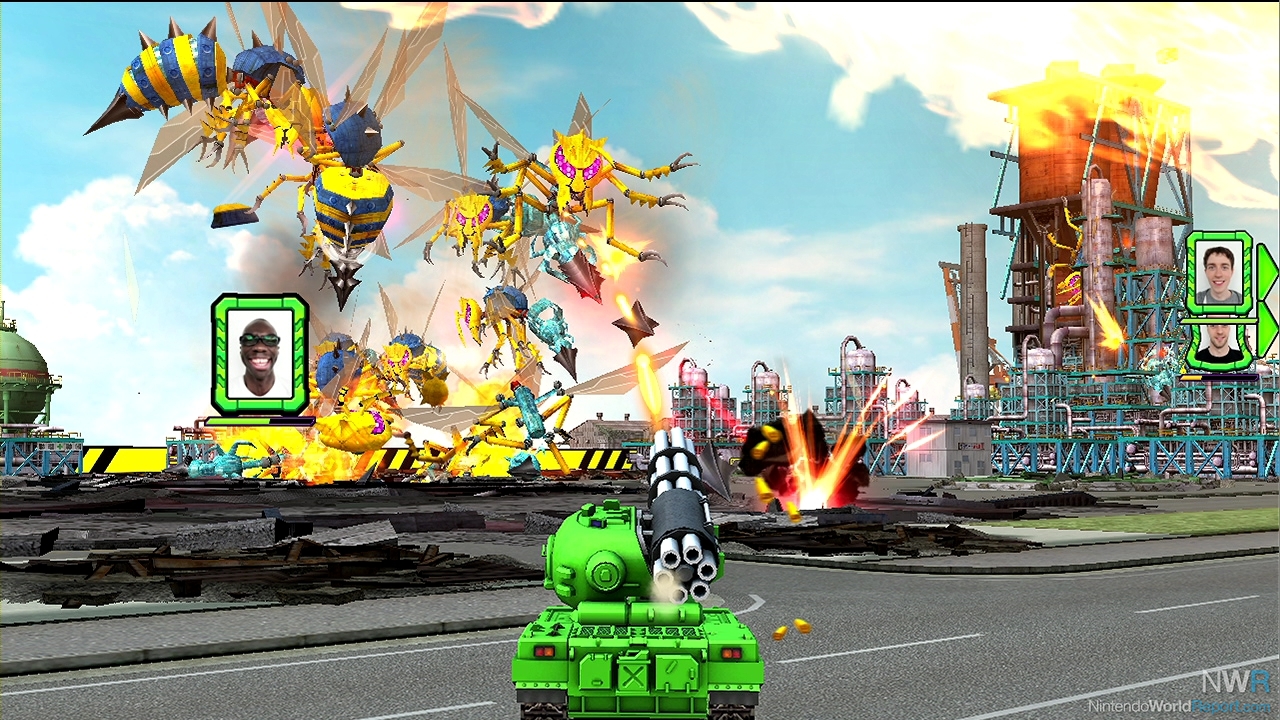 As for the game's controls, it plays like a relatively simple shooter. Using the left analog stick on the Wii U GamePad moves your tank, while the right trigger fires. The aiming is automatic, so there is very little need to use the right analog stick, though it does seem to assist in turning. There is also the option to use the GamePad's accelerometer to steer your tank, but I wasn't able to make it work. However, the Wii Remote does seem to rely on the accelerometer for steering.
According the PR representative, Tank! Tank! Tank! should be coming out around the Wii U's launch. There is currently no word as to whether it will be a retail or Wii U eShop title. Though, from what little I played of it, I seems like it would be more suitable as an eShop release.