Capcom's going big on the next entry in the Monster Hunter universe.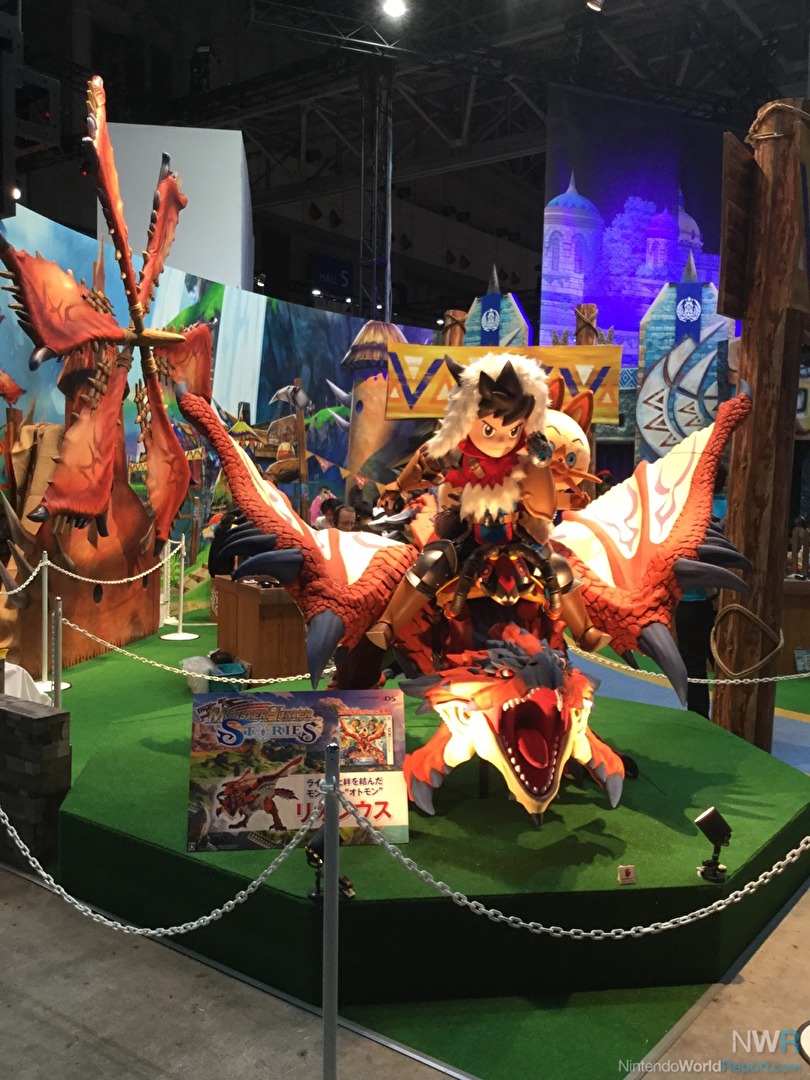 Another year of the Tokyo Game Show always gives gamers a look at an upcoming Monster Hunter game. While in most years mainline games are the focus, this year Monster Hunter Stories is taking center stage in a big way. When Stories debuted in playable form at last year's show, it was still pretty early on in development and was placed in an out of the way area of Capcom's massive floor space. This year Stories is getting treatment akin to what we usually see for the mainline games. A big booth in a premium location, exclusive Monster Hunter Stories booth babes, life sized statues of monsters/main character and even somebody in a big Felyne costume walking around. This game is something that should be on your radar!
The whole Monster Hunter Stories TGS experience this year starts out by having players sit down in a small room in the booth to watch several informative videos about the game. Astute gamers already know, but as a reminder while Stories takes place in the Monster Hunter universe, it focuses on a group called riders instead of the hunters. These riders form special bonds with their monsters, or monsties, so they can fight alongside and of course, ride them. This really brings more life to the world of Monster Hunter, showing that not everyone is out to just destroy all of the monsters populating the land.
After going through the 15-minute video presentation, we were finally able to go out to the demo area to try out the game. This year's demo puts players in the middle of a snowy mountain and tasks them with hunting for monster eggs with their lizard-like monstie and Felyne partner in crime, Nabiru. Exploration is pretty simple. You are able to mount your monstie and interact with items scattered throughout the area. Once you find a monster nest, you have to enter it and grab the monster eggs. Then you'll need to try to escape without mom finding out what you are doing. The controls are smooth and fairly straightforward. You're even able to adjust the camera with the C-stick, D-pad and L and R buttons.
The combat uses a rock/paper/scissors element that can dole out extra damage on attacks. For example, if you think an enemy is going to use a speed based attack, unleash a technique attack to counter it. To counter a technique based attack, power attacks will work out for you and so on. This interesting addition to the gameplay helps keep things fresh and keeps players thinking about how they should battle for optimal damage. Monstie skill attacks are also thrown in to keep things engaging during battles.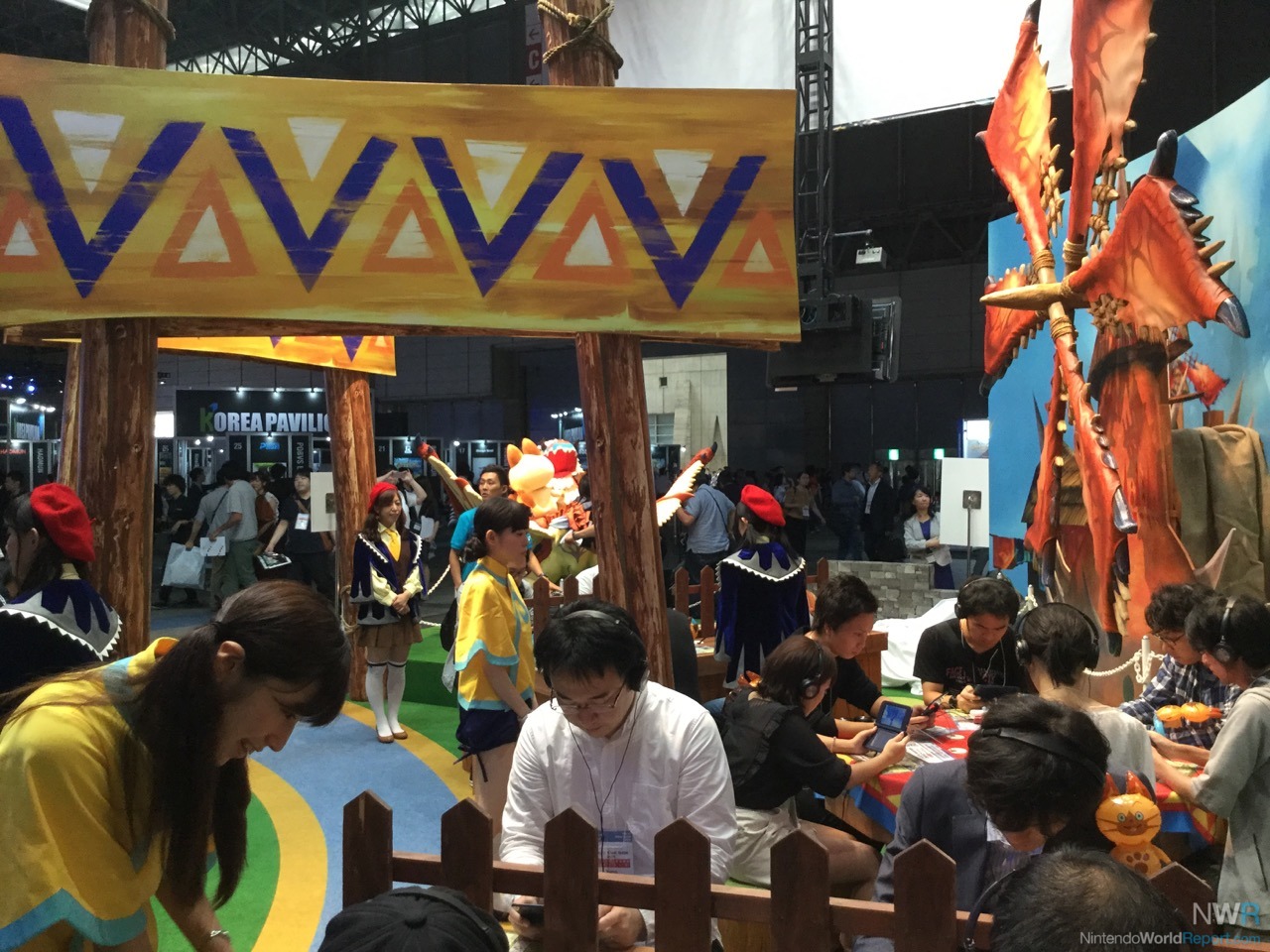 The visuals in Stories are fantastic. The colors, especially when contrasted to the white snowy area, really pop and the cel-shaded visuals are a perfect fit for this type of Monster Hunter game. It also runs super smoothly, even with the 3D effect turned on. I only ran into a few issues with the game engine sputtering when I was spinning around the camera with a lot of monsters running around, however it wasn't a detriment to the experience in the slightest.
Monster Hunter Stories is shaping up really well. It's an interesting take on the Monster Hunter world to show that there is more to it than just getting a higher hunter rank. Stories focus on the relationship between the player and their monstie is charming and could pave the way for a whole new crowd of fans that were intimidated by the series before. It's also one of the best looking games on the system and controls like a dream. The game is set to release on October 8 here in Japan and unfortunately hasn't been given the green light for a release in the west. Keep your fingers crossed!