Curt got some quality time with this recent Kickstarter success story.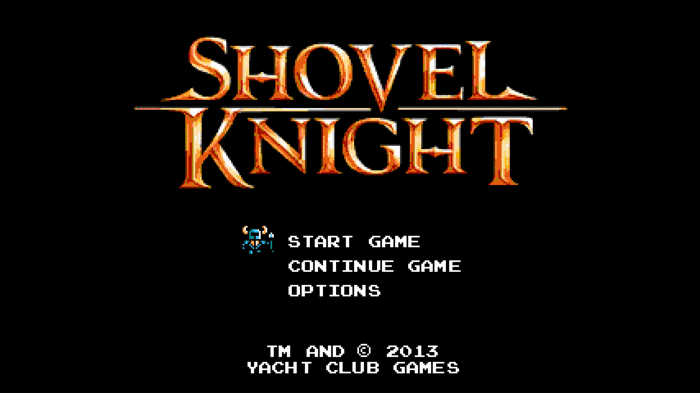 Nintendo made it a bit tough for me to get my hands on Shovel Knight during PAX. Each of the four featured eShop games (which also included Armillo, A World of Keflings, and Q.U.B.E Director's Cut) were relegated to a single kiosk at the Nintendo booth, with a two-hour timeslot for each game a day. Whether it be an interview, a panel, or just a long line, I finally got my hands on the first game by newly formed studio Yacht Club Games. Thankfully, it was worth the four-day wait.
Shovel Knight is a recently funded game on Kickstarter being made by former developers from WayForward, and pays homages to classic 8-bit games such as Mega Man and DuckTales. It stars a knight in shining, albeit pixelated, armor, on a quest to defeat an evil enchantress. The game not only draws inspiration of NES-era platformers from a gameplay perspective, but from a graphical perspective as well. The entire game is done in a gorgeous 8-bit style, and looks incredible on both the TV and on the Gamepad. From what I played of the demo, Shovel Knight's only Wii U-specific feature is a constantly running Off-TV mode.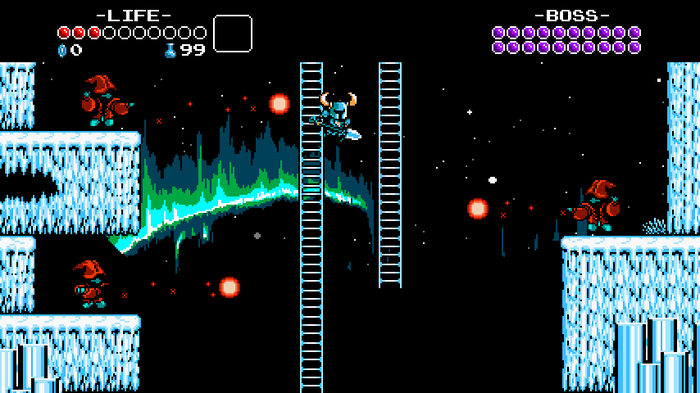 As for the gameplay itself, the previously mentioned influences are here in full force. From extremely tricky jumps and enemies to the different methods of attacking such as a downward shovel strike ala DuckTales or a fireball comparable to Mega Man's Mega Buster, it's a modern take on classic 80s platformers. The controls felt a little unwieldy at times due to the longer jumping arc than I expect in games like this. Traversing through a magical castle filled with spell books, suits of armor come to life, vats of hot oil pouring down from the ceiling, and a boss battle against an even larger knight proved to be a bit more difficult that I imagined, but I suppose that's par for the course for a game reminiscent of that era.

Shovel Knight is due out before the end of 2013.