My biggest disappointment of E3.
Developed by n-Space and published by Square Enix, Heroes of Ruin is n-Space's first attempt at making a Diablo-inspired game for the 3DS. As a Diablo fan myself, I couldn't wait to get my hands on the dungeon-crawler; however, after playing the demo, my hype quickly changed to disappointment.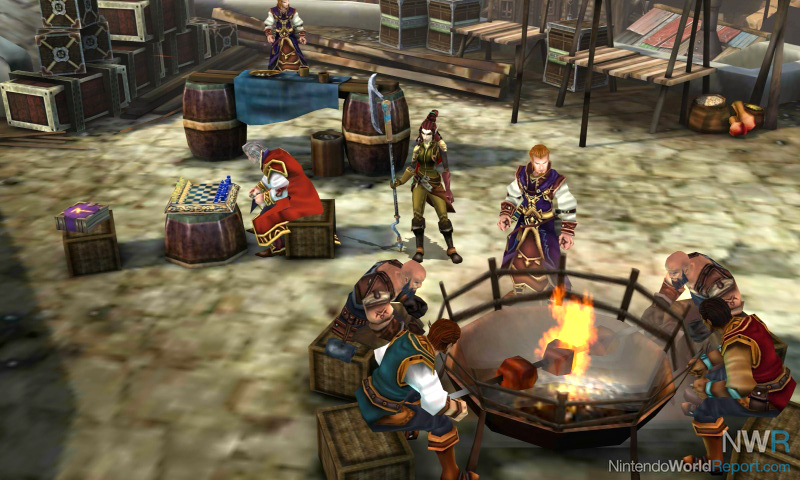 The single player demo on the show floor had two of the game's four available classes playable—the Vindicator and the Gunslinger. I chose the Vindicator because of his strong emphasis on melee attacks. After choosing the character, I was then given the option to customize his clothing, color, fur (he's a cat) and hair. The options were fairly simple, but it is nice to have character variation, especially in a game that is as heavily online focused as Heroes of Ruin. Additionally, n-Space has done a remarkable job at streamlining the item equipping and selling by mapping them to different directions on the d-pad. When you come across an item, all you have to do is press up to equip it or down to sell it. It's so well done that it even rivals Diablo III's own method for dealing with this problem. Sadly, however, Heroes of Ruin's gameplay doesn't quite live up to the series that inspired it.
My first problem came with the Vindicator's sluggish movement. Even as a tank he felt slow. Though, I didn't play as the Gunslinger, so I am not sure if the problem is with every class, or if it will be remedied as you level up. Additionally, the game's combat lacks the necessary feedback that players need to avoid premature deaths. This was especially apparent whenever I got close to do an attack, as my character's health would drop dangerously low and I wouldn't be aware of it until I looked at the health bar. This is a game breaker in combat heavy games, but I doubt it will be much of a problem when using a class that focuses on range attacks, like the Gunslinger.
From my brief time with Heroes of Ruin, it went from a must have game, to one I might pick up after it hits the bargain bin. And that's sad, as it seems they have been able to get some mechanics right, and the online multiplayer looks to be the most ambitious on the 3DS. Nevertheless, if the core game isn't polished, online and additional mechanics won't save it.