We checked out Jakks Pacific's initial lineup of Mario movie toys.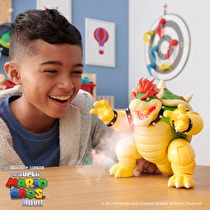 With the Super Mario Bros. Movie on the cusp of wide release, the inevitable follow-up after a child watches this movie is going to involve toys (or video games - if you have questions on that, check the rest of the site because we have almost 25 years of Mario video game coverage). I had a chance to test drive a number of toymaker Jakks Pacific's Super Mario Bros. Movie toys with my 4-year-old (and when appropriate, with my 1-year-old) and across the board, Jakks Pacific seems to have made some winners.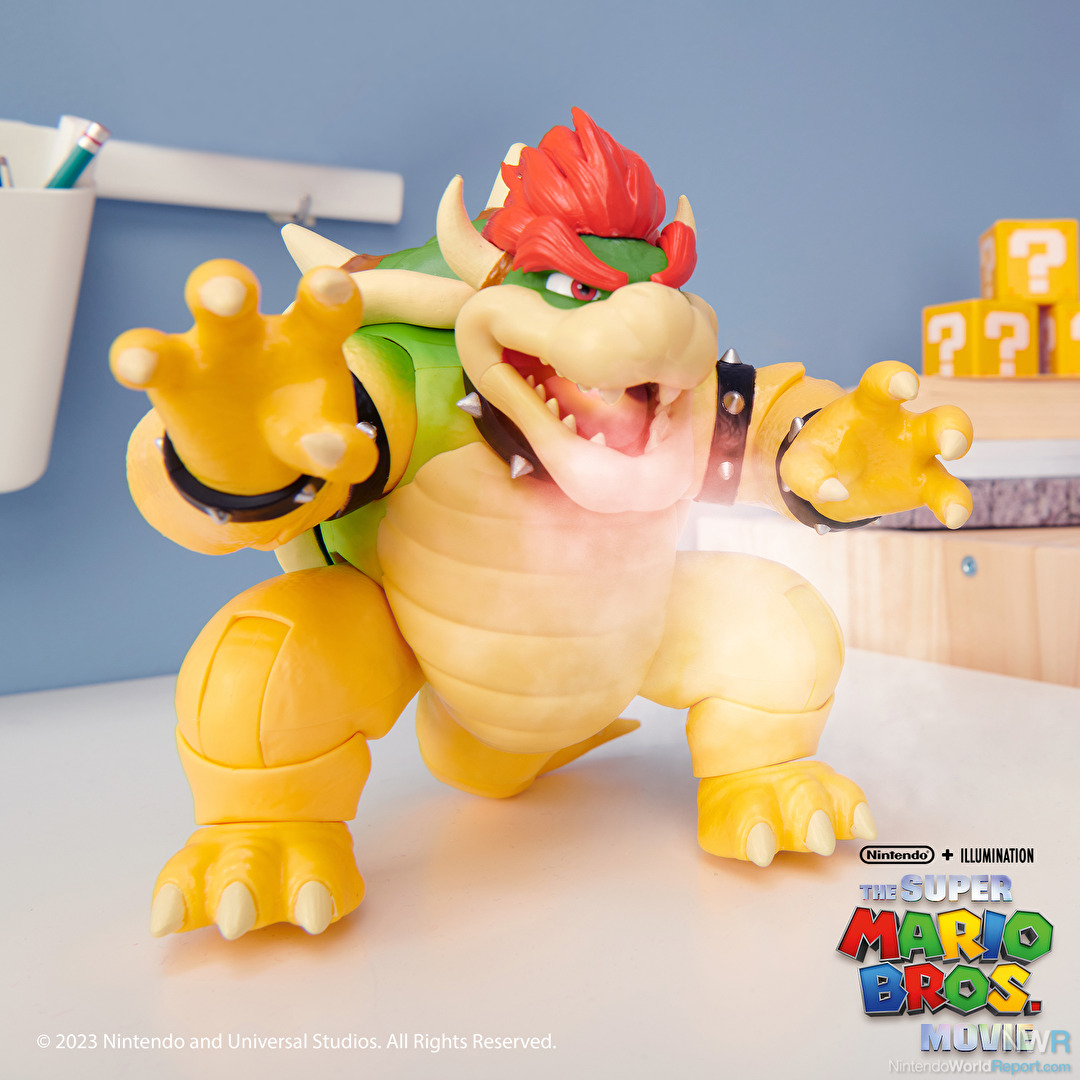 The most ridiculous one is assuredly the 7-inch Bowser figure that blows smoke out of his mouth. It requires some setup (3 AAA batteries and some drops of water), but after you fill up Bowser's head with water, you can press a spike on his back and cackle as he blows water vapor out of his maw as it lights up red. This koopa king is poseable and should display nicely while also being a durable and entertaining toy for kids.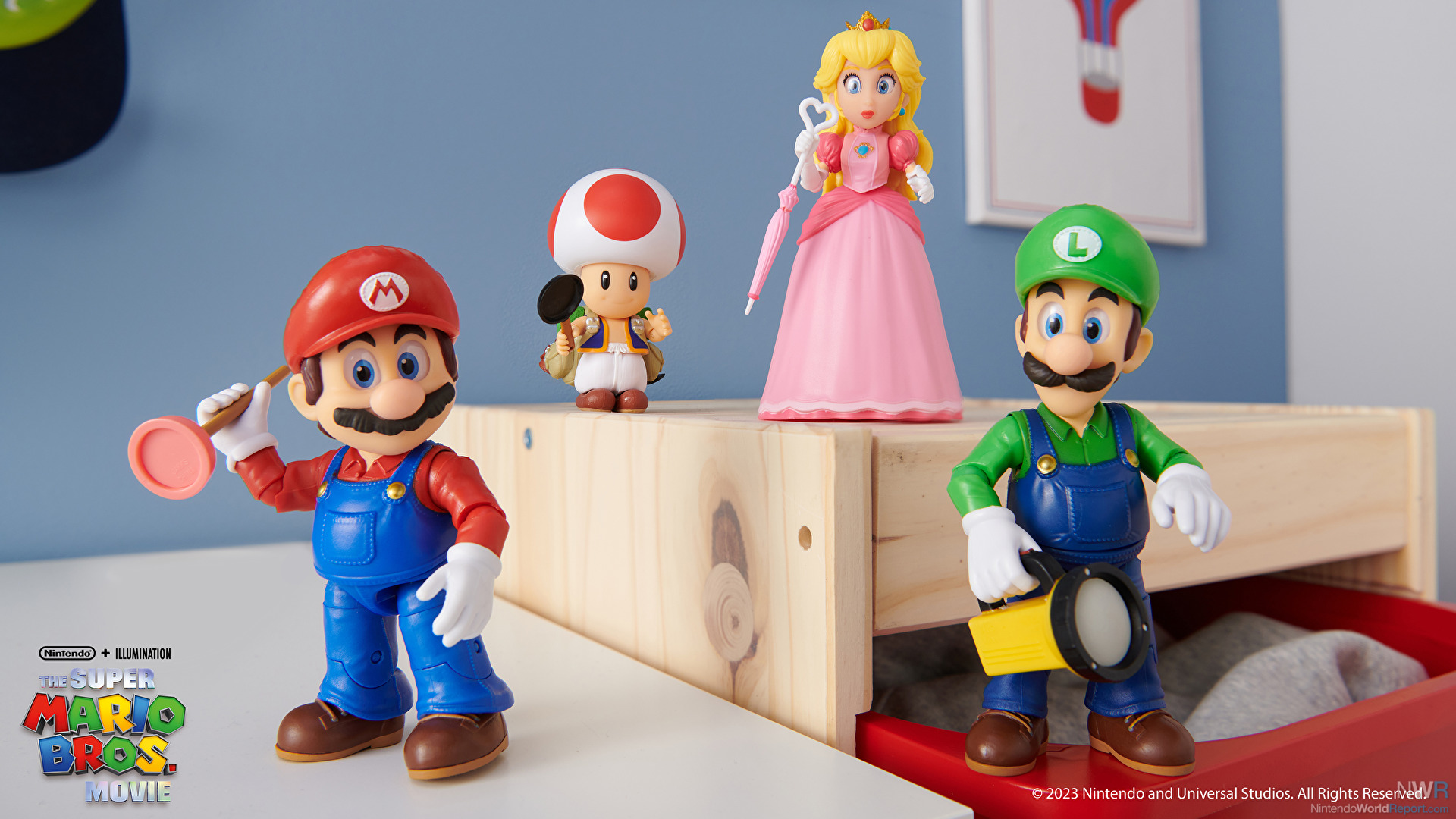 The first wave of 5-inch toys fit well with our friend vape smoke Bowser. Mario, Luigi, Peach, and Toad all get well-sculpted toys that look to be a step ahead of Jakks Pacific's World of Nintendo figures. Each hero comes with an accessory that may or may not have relevance in the movie. Mario has a plunger, which adds up since his plumbing background is going to be referenced. Luigi has a flashlight, evoking Luigi's Mansion while also appearing to be something he uses in his path through the movie. Toad has a frying pan that I assume he uses to hit a goomba on the head or something. Lastly, Peach has a parasol that I assume she uses to hit a goomba on the head or something. Since Bowser and the heroes entered my house, both of my kids have played with them and I'm happy to report they've held up to wear and tear.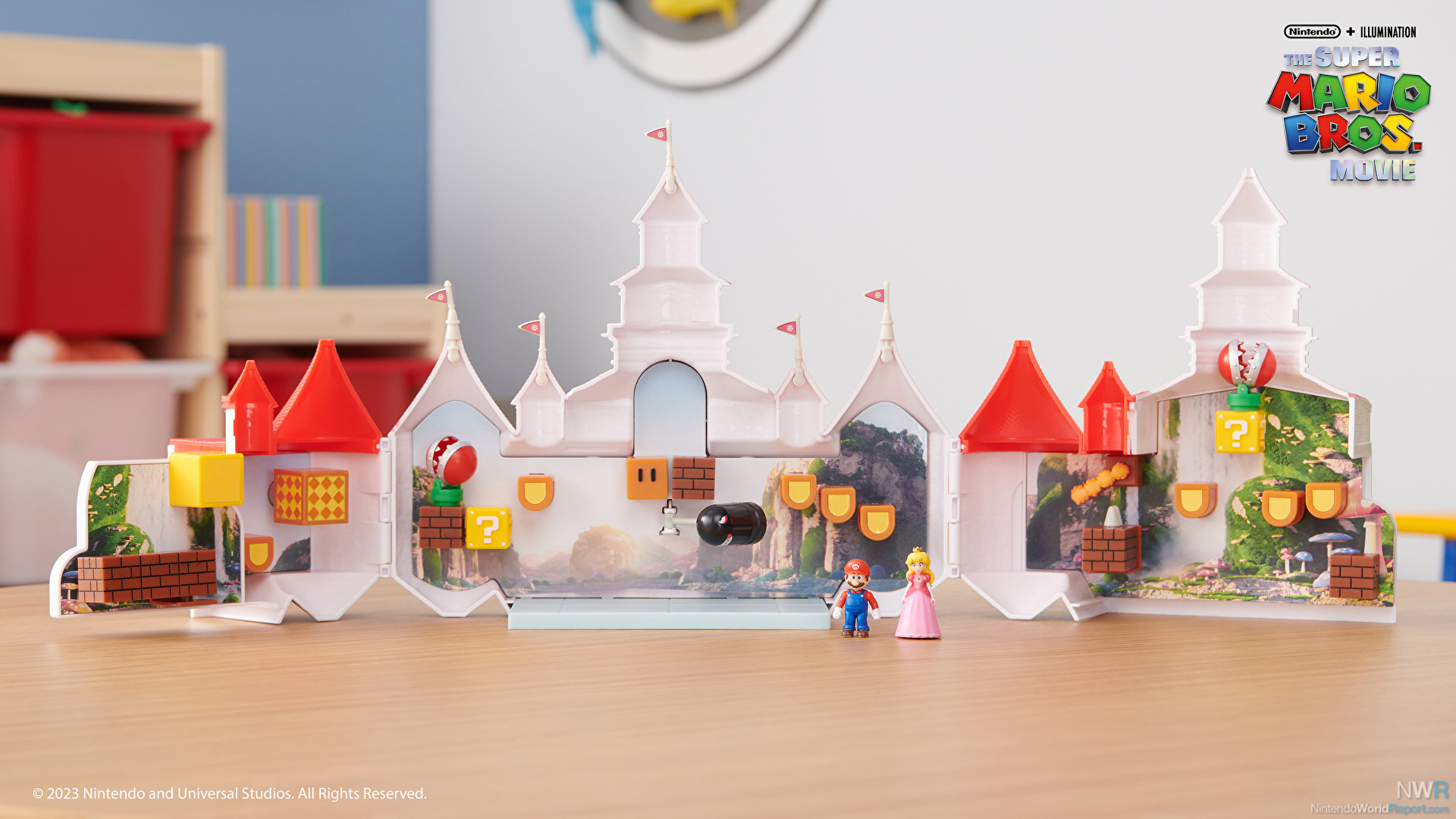 There are also vaguely Polly Pocket-ish playsets that I didn't expect to like as much as I did. The biggest one is Peach's Castle, which resembles the famous facade and opens up to reveal an obstacle course that looks like the training course we've seen in trailers (as well as looking like a level from Mario's games). This set comes with a 1.25-inch Mario and Peach that can be used to hop around the blocks and piranha plants.
The other playset is based off of Mario and Luigi's van. It can be used as a toy vehicle but it also opens up to reveal a series of pipes to different kingdoms. This set only comes with a 1.25-inch Mario. I understand the Mario movie toys should come with Mario, but it's literally the same 1.25-inch Mario that comes with the Peach's Castle set. There are other 1.25-inch figures ranging from Luigi to Kamek that are nice to have with these playsets, but if you just buy the sets by themselves, you're saddled with two duplicates.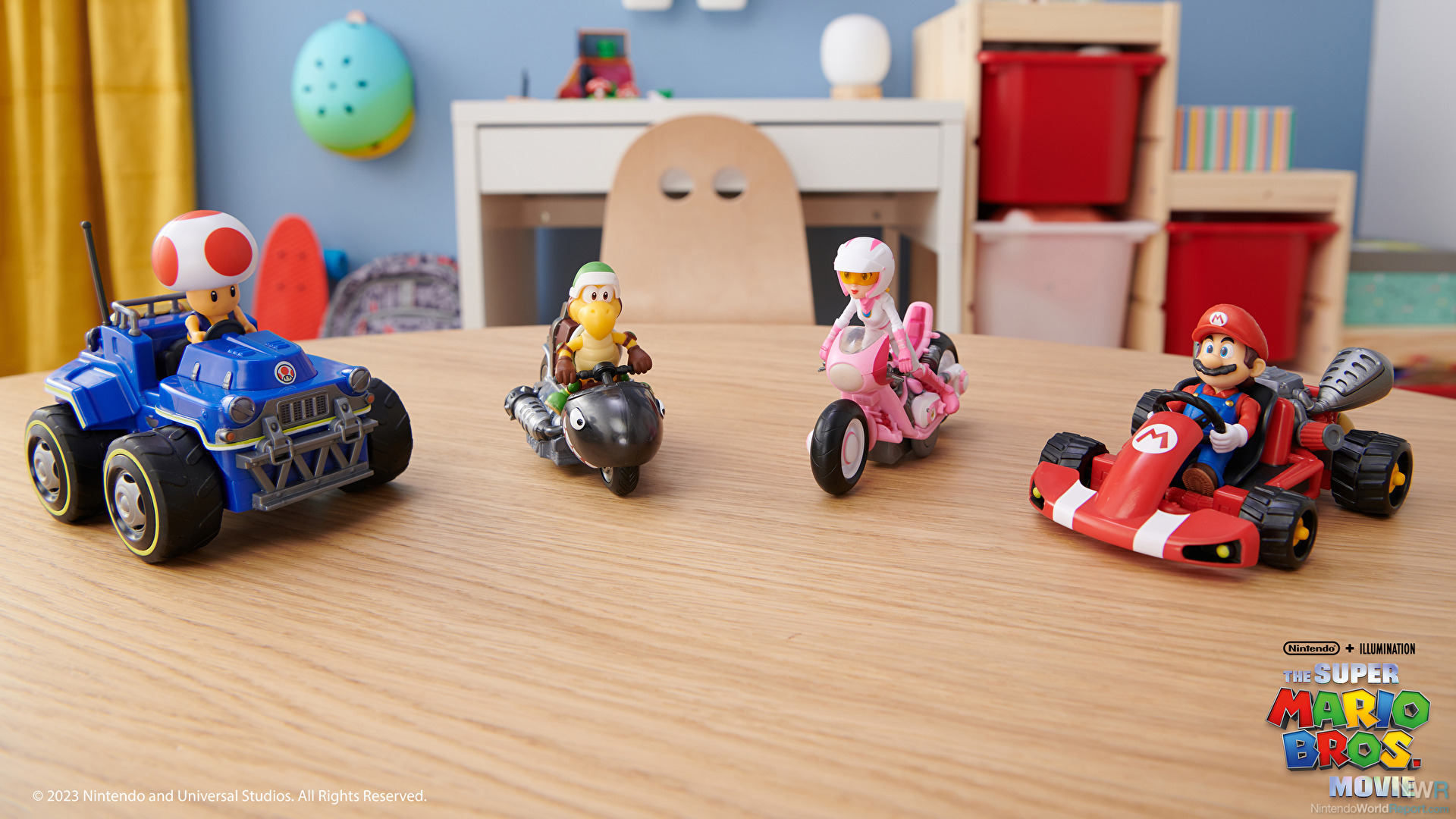 To complement the ample Mario Kart references in the movie, there are also pull-back cars that evoke the karts from the movie (and look like off-kilter versions of karts from the game itself). I've only had time to mess around with the Mario one, which comes with a 2.5-inch Mario figure and a standard kart. Other karts include ones that come with Toad, Peach, and Koopa Troopa.
More waves of toys could be on the horizon and who knows: maybe the Mario movie will expand into a whole Mario Cinematic Universe with movies about Donkey Kong and Luigi and a sequel that introduces Wario. Maybe we could call it the MCU?