An excellent choice for anything Bluetooth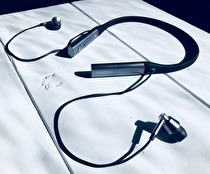 The Nintendo Switch has no doubt been a huge success for Nintendo. Ever since it launched, gamers and critics from all around have praised many of its fun and practical features, with absolute portability and detachable controllers. Although its features have left most satisfied, there is one area that the Switch has had a poor (and downright confusing) showing: online voice chat and Bluetooth capabilities.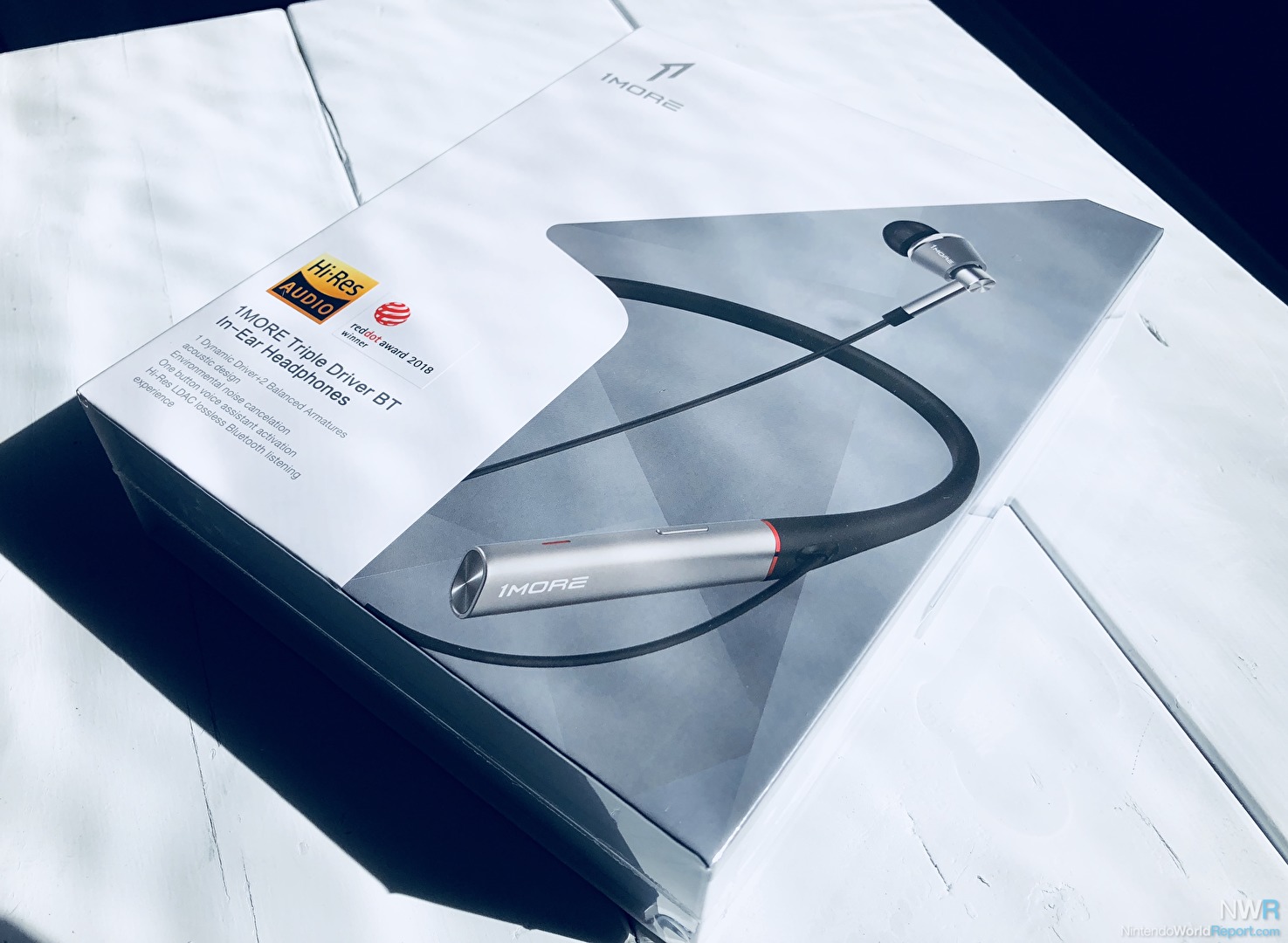 While native Bluetooth headphone support on the Switch would have been more ideal, the good news is through the use of the smartphone app the ability to use your choice of Bluetooth headphones is now possible. 1MORE have sent us their latest pair of in-ear headphones, the Triple Driver BT. These feature 3 drivers, LDAC transmission, noise cancellation, and a super useful Fast Charging system.
Setting up the Triple Driver BT headphones with my phone was easy, with simple instructions included in the beautiful packaging. Also included in the pack is a carrying case, and 8 differently-sized sets of ear tips to adjust to anyone's ear size. Just like the Switch, the Triple Driver BT charges with a USB Type-C cable, conveniently making any charger you may have for the Switch also compatible with the headphones.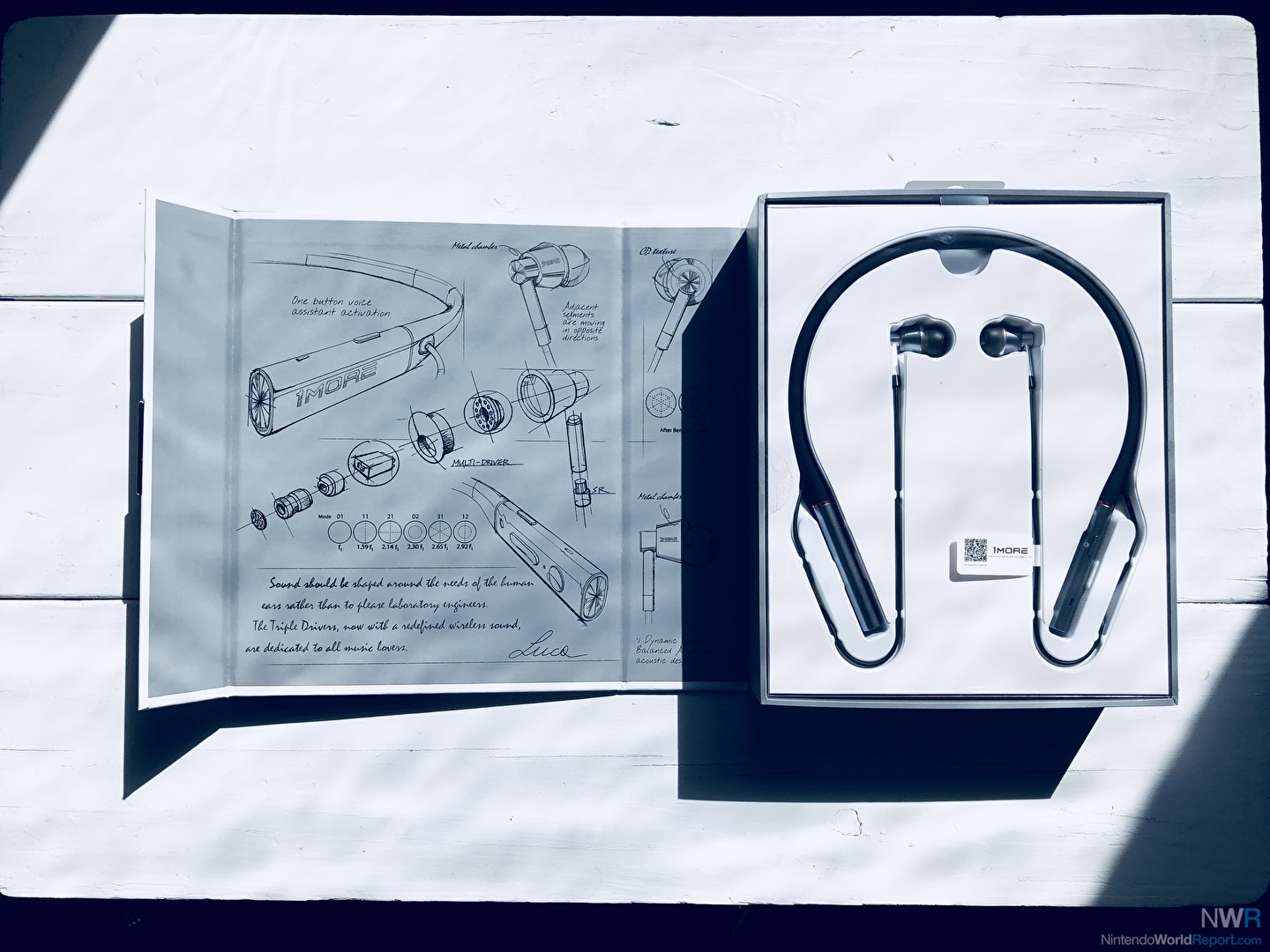 The overall quality of the material is top-notch. Everything feels very nice and solid, and the neckband is very comfortable to the level that I forgot I was wearing the headphones when I was out and about. The power, play/pause and volume control buttons are all easily accessible on the left side of the neckband, which is also where the microphone and charge port lie. As for battery life, I got around 7 hours of listening on one charge, and amazingly enough they only need 1 hour to fully charge back up.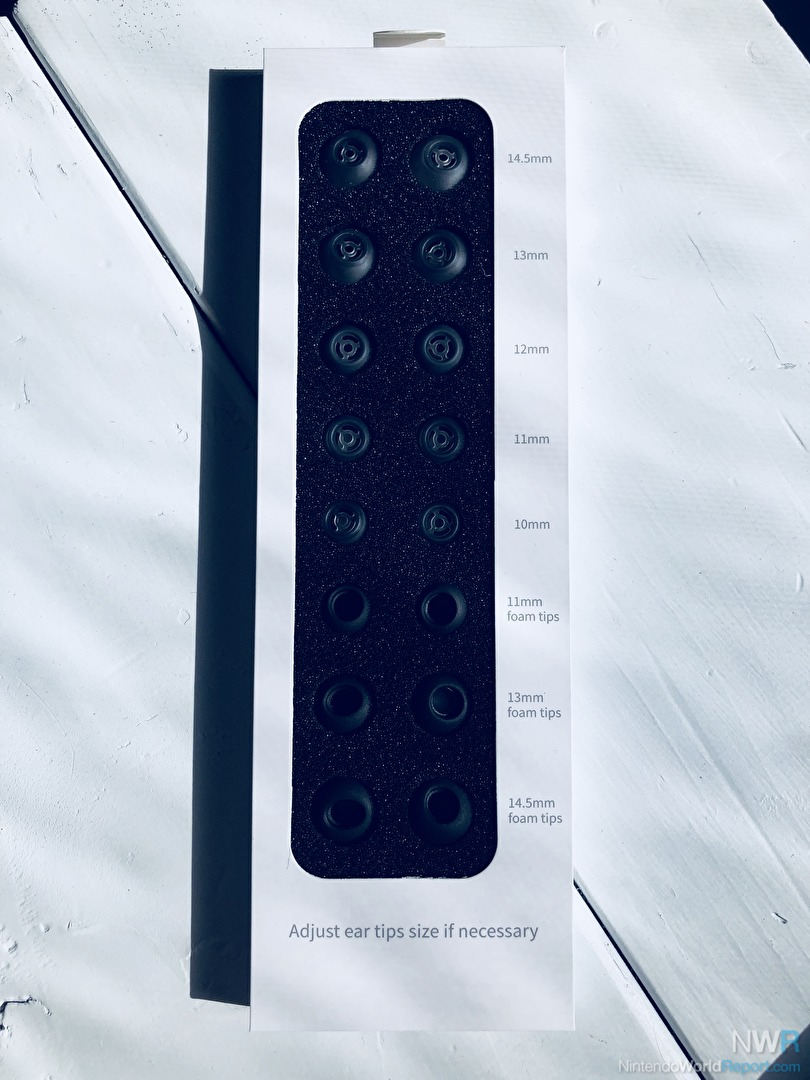 I found the actual quality of sound to be absolutely fantastic. When using Bluetooth headphones, the sound quality can be compressed, altering and losing the highs, mids and/or lows. The Triple Driver BT does a great job of not losing any noticeable sound quality due to the high-res LDAC technology that has a rate of transmission 3 times faster than standard Bluetooth. On top of that, the noise-cancelling worked very well for riding in the car and eliminating any sort of white noise.
Yes, the Nintendo's online voice chat "system" seems trivial and weird. Being a mostly Nintendo-focused gamer, I usually prefer to use Skype to talk to my buddies. But while it would be nice to just use one system to accommodate all the features needed for software (*ahem* Fortnite *ahem*), luckily there are other products like the Triple Driver BT to help you chat with your friends and listen to your music library (and of course, all your favorite NWR Podcasts) with the utmost quality. For anyone looking to upgrade to an excellent and comfortable set of headphones, I would highly recommend the 1MORE Triple Driver BT In-Ear Headphones.