Are the NWR staff playing anything besides Splatoon 2?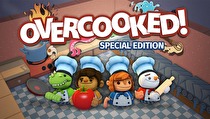 Neal Ronaghan:
My Splatoon-playing slowed down considerably after a wet and wild weekend of Salmon Run and Turf War. That's mostly because my wife started using my Switch to play Zelda. It's been really fun watching her explore the world (and really makes me want to attack Master Mode) and make a lot of the discoveries I made a few months ago. Breath of the Wild is truly a beautiful, majestic game.
With my Switch lost to Hyrule for part of the week, I've actually played more mobile games, chiefly Layton's Mystery Journey. I'm planning to write a full review in a week or so, but so far, I'm impressed by how well the Layton style translates to phones. It's very clearly a 3DS game mapped to a mobile device, but it works very well. Complimenting that is the new case-base structure, which does away with the overarching singular story of past Layton games and tasks his daughter with working on specific cases that are more bite-sized (and better for mobile experiences).
I've dabbled a little bit in Overcooked so far and should crack open more of that cooking game this weekend. Expect a review from me early next week after I test out its multiplayer insanity. I'm excited.
---
David Lloyd:
All of my video game time has been devoted this week to Splatoon 2. Nintendo's baffling requirement to hit certain levels or play at certain times has put me on a quest to unlock all the features that I paid $80 to play. Not to say Splatoon isn't a fantastic game, it would just be nice to be able to use all the features I paid for on my schedule, not Nintendo's.
---
Donald Theriault:
In news from the world of squids and kids, I've gotten way farther in the single player of this game than I ever did in the original. Apparently saving half of my ship (Callie) is quite a driver to progress. In multiplayer, I've still yet to hit rank 10 but finally got an Aerospray weapon which always drove me nuts in the first game. Sadly, I won't be able to get in on #TeamKetchup next weekend.
I also dipped a bit into Fate/EXTELLA and despite being told often that playing the PSP game ($10 on PSN!) was necessary to understand the game it does an OK job of explaining what's going on. I'm still a bit early on, but appreciate the ability to drop the difficulty to Easy and just mow down fools after a long day at work.
Last but not least I got a new phone and it's going to get me $100 in Google Play credit, so I have to decide which Fire Emblem Heroes summon focus will be the beneficiary of a boatload of orbs.
---
Adam Abou-Nasr:
Travel broadens one's horizons, so I decided to grab a different kind of game for me while on vacation (home?) this summer: Wonder Boy: The Dragon's Trap. Wonder Boy is a gorgeous, hand-drawn remake of an old platforming adventure game. I totally suck at platformers, old-school ones especially, but Wonder Boy's animal "curse" transformations were too cute for me to pass up. With enough determination and podcasts, I beat the main story.
Splatoon 2 somehow sunk its tentacles into me. I've often complained about the wide skill-gap on Splatoon 1's servers, but this time, something's different: our Discord. Playing with friends (or even named strangers) removes a lot of the sore loser-ness for me. It's more fun to send a quick "Damn you, Matt W.!" than to curse all of humanity alone in your room. I guess I'm saying that Splatoon needed voice chat, and we now have NWR voice chat, so we fixed it(?).
And of course, Pokémon Go. I've never hidden how smitten I am with Niantic's AR concept, even if it's never quite implemented perfectly. Per Pokémon Go's trailer, I've spent my last two summer vacations wandering around Times Square in New York, looking for Mewtwo. Spoilers: he's not here. However, legendary Pokémon are starting to appear in the new raid battles, so I might just end up in a mob of trainers.
---
Justin Nation:
This week has been a hodge podge. All weekend it was pretty much Splatoon 2 wall-to-wall... what an excellent game overall, just wish they'd take the limits off of Salmon Run since it is my favorite mode by a fair margin.
Beyond that on the indie side I've played through some more of the likely 10 tons of titles coming over, including Sparkle 2, Xenoraid, Neon Chrome and the upcoming JYDGE. Probably the weakest of the bunch overall is Xenoraid for being good but perhaps a bit generic. Still absolutely adore Neon Chrome even though I've beaten it twice already on PC but I still want more. Sparkle 2 is as good a marble shooter as I've played, topping Zuma Deluxe which was a previous favorite. As for JYDGE, it is still in beta but it does show promise and people may find its more straight-forward and planned nature more palatable than the challenge of the roguelike Neon Chrome it shares DNA with.
I've also had Ultra Hyperball to review, and it is an interesting, though much like some other local multiplayer games already on Switch I'd consider it to likely be a niche title. Everything ultimately revolves around timing and who can do a better job of getting in the zone to hit the ball. Thankfully there are a number of Solo and Co-op modes that shift around controls and focus to add some value and they're fun to complete so you can unlock some cute characters you can then play with as well. Look for the review for more info.
Last, I've gotten to sample some of the PC gameplay for 2 titles only announced for the Switch this week: Snow Moto Racing Freedom, which is a passable snowmobile racer, and Aqua Moto Racing Utopia that I'm far more excited for since it does a solid job of scratching some of my Wave Race itches in a way nothing has for many years. It's not perfect but in particular the wave action in the game and overall "feel" make me very happy. Look for more on those soon!