Curious who exactly made Arms? We were too.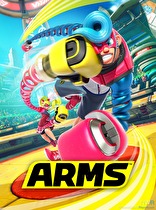 When Arms was revealed back in January, we only had some scant clues as to who exactly was working on the latest new property from Nintendo. Kosuke Yabuki, who previously directed Mario Kart 8, presented the game and was credited as the producer. Aside from that, all we could do was wonder. Now, with the game out in the wild, here's a quick breakdown of the key players behind the development of Arms.
Let's start with Yabuki, who is the producer of Arms and also Mario Kart 8 Deluxe. He started with Nintendo back in 2005 as a planner for The Legend of Zelda: Twilight Princess. After that, he transitioned to Hideki Konno's team, working on Mario Kart Wii and Nintendogs + Cats. Mario Kart became his focus for the next few years as he ascended to the director role for Mario Kart 7 and 8. It appears that he sort of replaced Konno as the producer of the Mario Kart/Nintendogs teams following Konno's transition to working on mobile games. Out of E3 2017, we found out that Yabuki is the head of Production Group No. 9 at Nintendo EPD (the current name for Nintendo's internal development division, standing for "Entertainment Planning & Development"). Unrelated but worth noting for posterity, Production Group No. 8 appears to be the Super Mario Odyssey team (and EAD Tokyo) while Production Group No. 1 is working on Xenoblade Chronicles 2.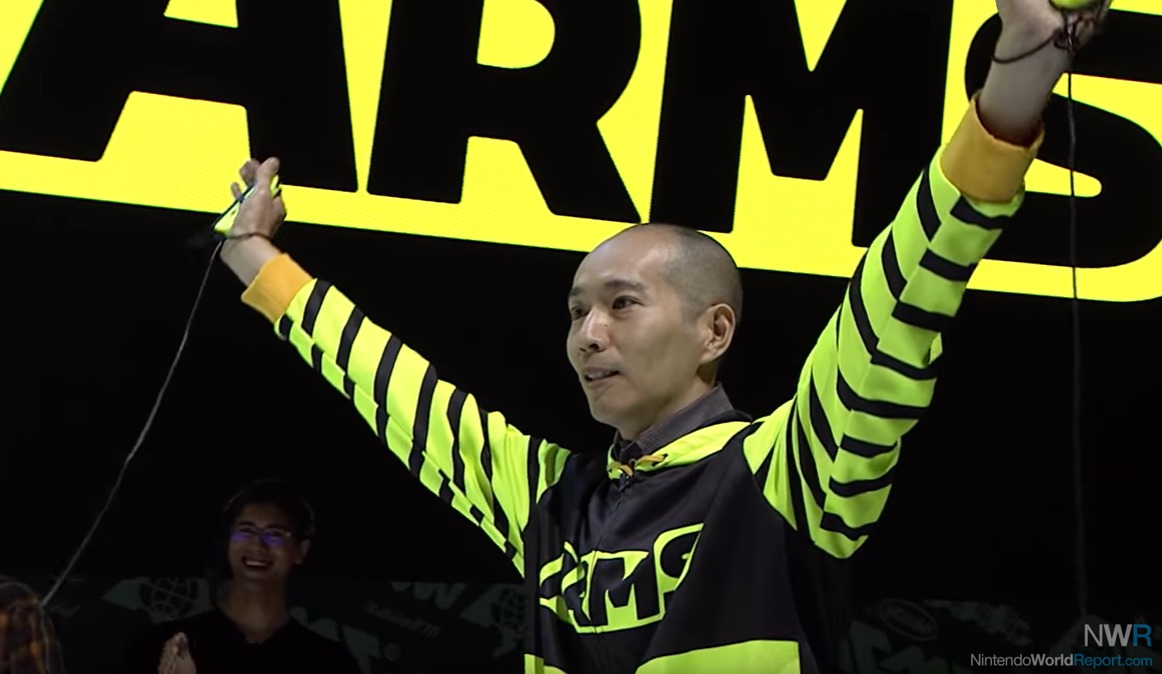 The direction of Arms is credited to three Nintendo employees who all started in the middle of the GameCube era. Kenta Sato started off doing debug work on Mario Kart: Double Dash!! and Pikmin 2 before moving to programming. His most notable projects were Wii Sports (and Resort), Wii Fit, Nintendo Land, and Mario Kart 8. Arms is his first directorial gig.
Shintaro Jikumaru started off in technical support for a number of years, helping out with Mario Power Tennis, Super Mario Strikers, the Endless Ocean series, and Super Smash Bros. Brawl. After assisting with Mario Kart Wii, he moved officially to the planning side of development on 7 and 8 before jumping into a director's seat on Arms.
The third and final credited director, Masaaki Ishikawa has a background in art, first doing 3D design work on Nintendogs, Mario Kart DS, and Wii Play. He stuck around with Mario, doing more artwork for New Super Mario Bros., New Super Mario Bros. Wii, and Mario Kart 7. Following his work on 7, Ishikawa was the Art Director on New Super Mario Bros. 2 and Mario Kart 8.
It's worth noting that Ishikawa's work on New Super Mario Bros. 2 was alongside Yusuke Amano, who went on to direct Splatoon. The 2012 3DS game was, in general, kind of a B-team project, especially as New Super Mario Bros. U was being made around the same time. However, less than five years after its release, New Super Mario Bros. 2's director is at the top of Splatoon's team and the art director is at the top of the Arms team. B-team no more.
The rest of the development team seems to be primarily made up of Mario Kart 8 developers, with a healthy mix of employees from other projects. Some who didn't work on Mario Kart 8 previously worked on Mario Kart 7, and it seems like those who didn't touch 8 were likely consumed in the early HD development struggle on Wii U, as they went from Mario Kart 7 to assisting with Nintendo Land and Pikmin 3.
Credited under character art are Ryo Hamada and Michiho Ito. Hamada worked on Kiki Trick and Skyward Sword before, while Ito worked on Splatoon. In a weird way, it seems like that influence is evident in Arms.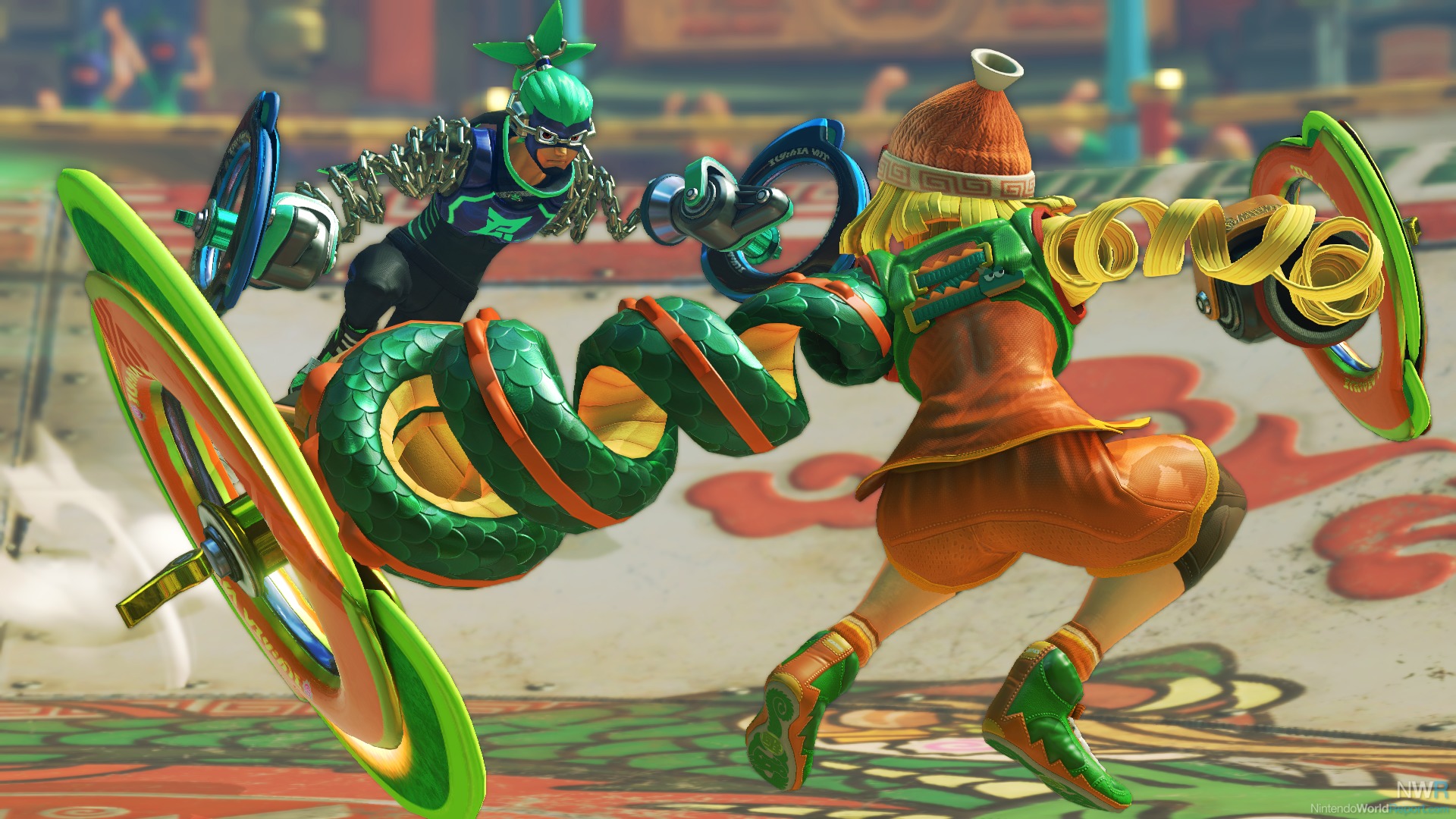 The team credited under UI (user interface) has no Mario Kart experience. Instead, they worked on projects like Super Mario Maker, Pikmin 3, the New Super Mario Bros. series, the Animal Crossing series, and the Wii series. Honestly, that's probably a great call on Nintendo's part because the UI in Arms is way better and more refined than Mario Kart 8's.
One thing that stood out to me from looking at the Arms credits was Yugo Hayashi's apparent involvement. He's credited under Level Design and the last thing he worked was as the Director of Star Fox Zero and Star Fox Guard. It's likely he joined on with the team later on in development, as Star Fox Zero came out a little more than a year before Arms. Hayashi also previously worked on Mario Kart Wii.
Lastly, Koichi Kyuma is credited under Sound Engineering. Kyuma most recently worked on Super Mario Maker and has past credits that include Photo Dojo, Band Brothers DX, and Electroplankton. The composers are Atsuko Asahi and Yasuaki Iwata, both of which worked on Mario Kart 8.
So from that overview and scan of the Arms staff credits, it seems like this was very much a Mario Kart team project, and maybe one of the first major projects to be finished after the 2015 EAD restructuring. It'll be interesting to see the credits on future internal Nintendo projects to see how, if at all, any of the structure has changed. On that note, I'll probably be back here in a month figuring out how Splatoon 2's development team changed from the first one.