Couldn't get in to E3? AX has you covered.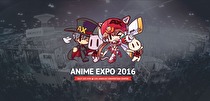 Anime Expo focused heavily on video games this year, featuring panels and booths that brought anime and Japanese characters to the world of gaming. From hands-on demos to amazing costumed recreations of favorite characters, players in attendance had a lot to see.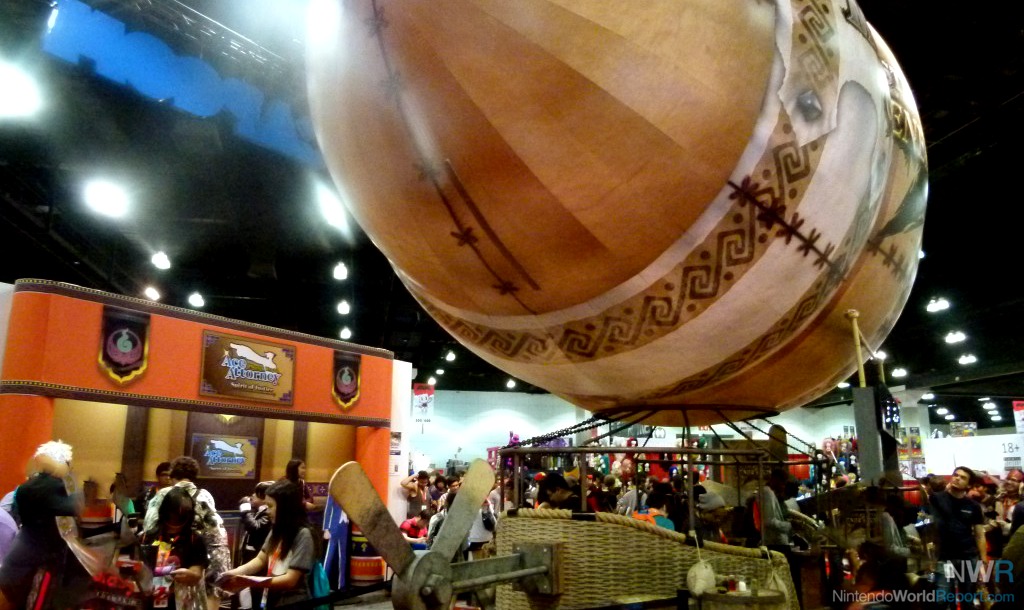 While there's always been a heavy connection between the gaming industry and anime, companies seemed to make up a bigger presence this year. Bandai Namco set up a version of their large booth from E3 and provided game demos for attendees. Fans could play Dragon Ball Z Xenoverse 2, Tekken 7, God Eater 2: Rage Burst, Tales of Berseria, JoJo's Bizarre Adventure: Eyes of Heaven and Sword Art Online: Hollow Realization. Capcom also brought a rehash of June's E3 booth with a large Monster Hunter Generations airship and a courtroom for Phoenix Wright: Ace Attorney- Spirit of Justice. Both games were also available for demo. The third demo presence was Inti Creates, who was making their first appearance at AX. While most buzz has been about the upcoming Mighty No. 9, Inti chose to demo Azure Striker Gunvolt 2 and Bloodstained: Ritual of the Night.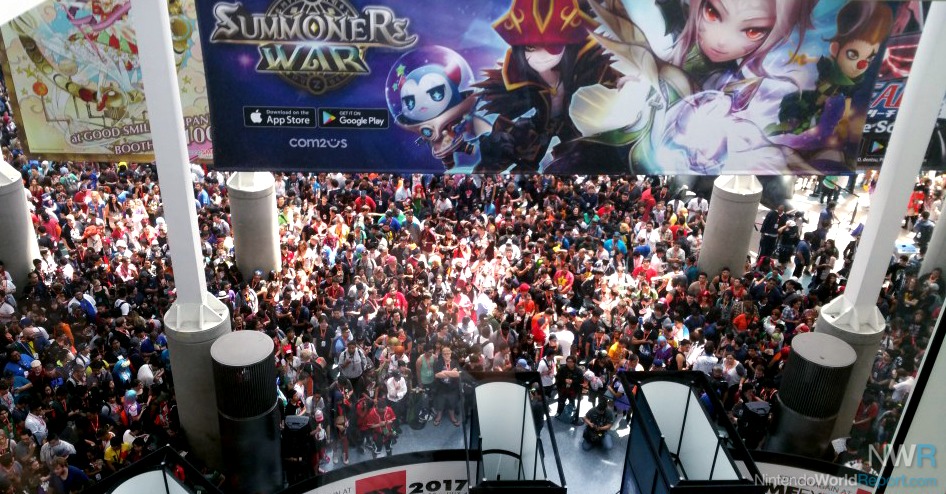 While booth demos were definitely the most visible presence at the event, gamers were also treated to a multitude of panels hosted by large and small companies. Highlights included Aksys Games' State of Anime Gaming discussion that dived deep into past games, their challenges when tying in to beloved franchises, and a look at future titles. Square Enix hosted a launch party for Star Ocean's 20th anniversary and brought together famed developers, voice actors, and cosplayers for a fully immersive meet and greet and panel experience for fans of the series.
AX's Entertainment hall was gamer central for the duration of the expo. This large space was almost a maze of televisions and consoles as gamers participated in official tournaments and casual play sessions as crowds gathered. Not only were brand new games being put through the gauntlet by players, but old favorites like Mario Party 3 and Super Smash brothers could be seen on screens.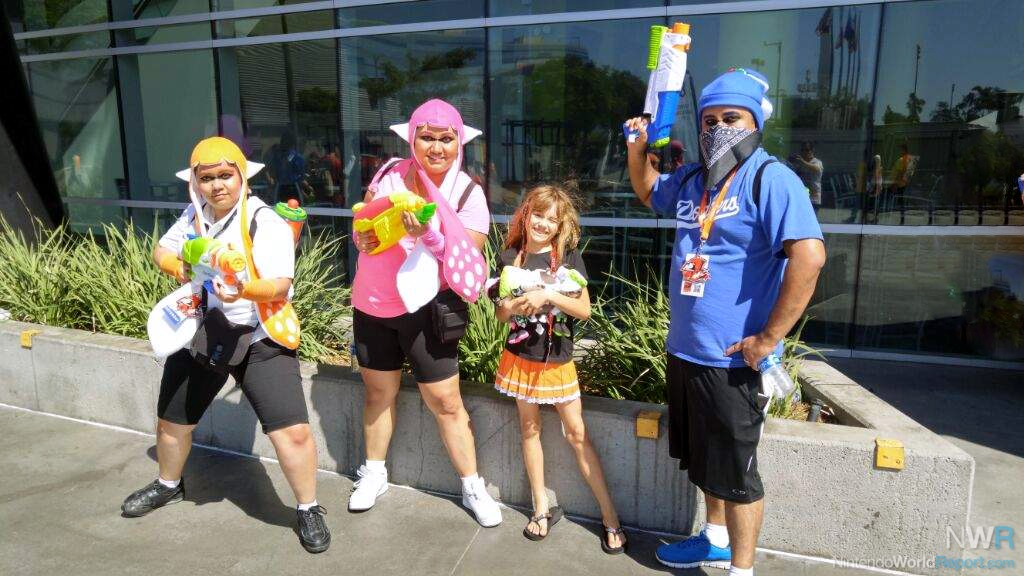 Of course no expo could be complete without amazing cosplay costumes. AX is one of the largest conventions for anime fans in the world, which meant causal and famous cosplayers put their best foot forward for the show. Almost every popular game was represented, but the most fun was finding little known characters like a pixelated duck from Duck Hunt or Lumine from Megaman X8. The most popular franchise this year? Splatoon cosplayers came in full force, which was no surprise. The extreme popularity of the game aside, this is a world that encourages customization and brings mass amounts of clothing options that rivals The Sims. costumes ranged from small touches to blown out costumes with larger than life weapons.
Anime Expo 2016 took place from July 1-4 at the Los Angeles Convention Center.