It's the information THE MAN doesn't want you to know.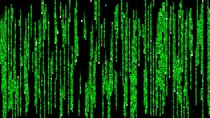 Editor's note: The days are getting shorter and our patience is wearing thin. Experience the truth of the NX below as we wait for sweet salvation from the conspiratorial hordes.
My name is Nathaniel Xavier, and I haven't slept in 144 hours. I'm closer than I've ever been, though. Closer every day. There's no rest for the wii-ry, excuse me, the weary, after all.
The signs are all there, friend. They've been there all along. You've simply been too blind to see them - just like my former employer Mike Danielson, a little-picture person who thought processing insurance claims was more important than cracking the code. That Neanderthal thought I should be content knowing Mario's coming to the iPhone or whatever. "They'll announce the NX soon enough; please stop screaming at the coffee pot," he'd say.
Thank the good Meta Knight above, I don't have to listen to him anymore. I don't have to listen to anyone. That clears my mind to hear and see the signs. And believe me, there are plenty of them:
Did you know that Greece shifted from the Classical to the Hellenistic period following the death of Alexander the Great in 323 BC? No? Keep tracking with me, then. Did you know that Nintendo of Europe recently began having its products distributed again in Greece following the death of its relationship with Nortec Multimedia SA and the birth of its relationship with CD Media SE? Yes, death and birth, time isn't linear, "may the circle be unbroken," and whatnot.
Do you not see it yet?
Alexander the Great's death marked a major turning point in the history of Greece. Nintendo is once again prioritizing Greece.
aleXaNder the great.
I wasn't sure about this clue at first, but over time it made more sense than anything ever has in this cold, cruel, nintendog eat dog world. So let's break it down: Time isn't linear; everyone knows that. It repeats itself in a never-ending cycle where heroes rise and fall then rise and fall again. It's kind of like Ocarina of Time, if you think about it. Actually, it's exactly like Ocarina of Time. If we work with this (correct) assumption that time can go in any direction, then Nintendo's decision to focus on Greece again makes sense. If we spell Alexander the Great backwards – which we would in a reverse chronological timeline like that Nintendo is evoking today – it's taerg eht redNaXela.
That's right: the Reverse Chronological Greek Nintendo Alexander the Great (RCGNAG) theory puts the letters "NX" back in their proper order. And it's not just the letters that are back in order, either. It's the popularity and sales of the major console manufacturers as well. With the NX, Nintendo will once again regain the throne and sit upon the ashes of its rivals … the way Alexander the Great always imagined. NX the Great.
Hold on a moment; someone's at the door!
INT. NATHANIEL ALEXANDER'S HOUSE – NIGHT
NATHANIEL (early 30s, bearded, wearing a Rosalina tee-shirt and no pants) is staring at his front door. The room is immaculate, save for a large FELT BOARD that's been crudely nailed over a window on the wall. The board is filled with pictures of Alexander the Great with his head removed and replaced with a smiling Reggie Fils-Aime. Pieces of YARN run from these pictures to different dates in history, including (unsurprisingly) the 1963 assassination of John F. Kennedy.
Nathaniel opens the door, and his MOTHER (early 60s, well dressed, carrying a purse) and FATHER (early 60s, tall, wearing a pair of driving gloves) enter.
MOTHER
Enough is enough, Jonathan. You're scaring your children. Your wi-
NATHANIEL
(raising his voice) I'm not Jonathan. You know that.
MOTHER
Yes, well –
FATHER
You're going to lose your family; you know that?! And for what?
Nathaniel's father walks to the felt board and points at the picture of JFK.
FATHER
No, no, this is too far.
Nathaniel notices his dad's GLOVES.
NATHANIEL
Why the gloves, Dad?
FATHER
Oh, I must have left them on from driving.
Mother and father look at each other nervously.
MOTHER
Yeah, you know, your father always wears those gloves when he drives. He's been doing since before you were born.
Nathaniel stares at both of them for a few seconds. His father begins to reach for something in the mother's PURSE. Nathaniel dives on the ground, slides a RUG out of the way, and reaches for a TRAP DOOR HANDLE on the floor. Upon opening the trapdoor, we see an underground lair filled with Virtual Boys and Animal Crossing amiibo. Nathaniel's father pulls him out before he can escape.
FATHER
You're not going anywhere, Jonathan.
NATHANIEL
I told you – not - to call me that.
Nathaniel's mother removes her MASK, revealing herself to be KRYSTA from the Nintendo Minute video series.
KRYSTA
You won't need a name where you're going.
Krysta nods at father, prompting him to remove his mask. Indeed, he is actually Kit, also from the Nintendo Minute video series.
Nathaniel faints.
Kit and Krysta shake their heads, seemingly feeling sorry for the man who knew too much.
EXT. NATHANIEL'S HOUSE – NIGHT
Kit and Krysta carry Nathaniel out of the house and through his front yard. After looking both ways to ensure that no one see them, they throw Nathaniel into the back of a BLACK RANGE ROVER. Krysta taps twice on hood of the vehicle, and it quickly drives away.
The pair of video hosts smile at each other before putting on their masks and walking into the woods across the street.
CUT TO: EXT. KINGDOM IN THE SKY – NIGHT
ALEXANDER THE GREAT, wearing the E3 2016 exclusive Breath of the Wild tee-shirt, sits on a THRONE, watching Kit and Krysta walk away on a small, black-and-white surveillance screen. A single tear rolls down his cheek.
Joshua Hillyer is a writer, university instructor, and podcaster who's been around the industry since 2013. Read more about him at joshuahillyer.com or subscribe to the Digital Writes podcast, where he interviews writers and creators from a variety of backgrounds.