Some of our cats have been snooping around some shady litter boxes scouting out hot news scoops.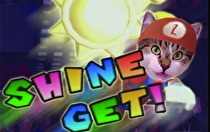 A long time ago, Planet GameCube (what Nintendo World Report was called 10 years ago) used to have a rumor cat named Louie. Louie was also the mascot of the site and an interviewall-around awesome cat. Since the world is cruel and cats can't live forever, Louie passed away a few years ago. Louie was the best.
That legendary cat's presence was felt by some of our staffer's cats. Inspired, four furry feline friends decided to journey out into the cold, harsh world of rumor hunting. Our four ace reporters dug up some treasure. Also, some of them killed mice and brought them to us along with the rumors. We won't post pictures of the mice. We also told them that it wasn't cool and they should stop that. Then we gave them treats and they slept on our feet because we love them.
Anyway, enjoy the rumors. Let us know what you think. These cats could be full of crap.
---
Murmurs of Mother
I've been sniffing around the ol' litter box and sneaking out when the owner's not home to try to track something down. Nintendo purred up a storm when they made that Mother 3 joke back at E3 2014, and they only fueled the cat food fires since then, what with EarthBound and EarthBound Beginnings coming to Wii U and all. The buzz in the catnip-sniffing circles I run in are that both of those games sold well enough for the fat cats to entertain bringing over Mother 3, though that might not be the name it gets when it finally debuts. After all: gotta keep with that EarthBound lineage. The kicker with this? The bird I stare at in wonder outside the window on Thursdays told me that the game could launch at any moment. You planning on waking up tomorrow? That could be the day Mother 3 comes out in America. Now if you'll excuse me, I have a dog to bop on the nose so she knows who's boss. - Iggy
---
Paper Mario Looks Comfortable
So you heard about this Paper Mario thing, right. One of the human's friends blabbed it a couple of weeks ago. It looks like they're going to try and avoid overdoing it like when I jumped headfirst into the catnip. There's a lot of one type of thing this year, so they may not take it down that hallway. Seems strange, like the human bringing a girl home, but whatever. It looks like they're going to milk the usual home for this one, keeping it comfortable like my spot on the couch. Oh, and they're thinking about bringing those rat-fink kids back as well, but that's still subject to change. Either way, it's getting some final checkups at the vet's before it moves in, and we could hear about it at any moment. Now, where's that mouse? - Raikou
---
The Big Cat Has One More Kitten
So I heard something when Arlene was singing the other night, and I thought it was fishy, but a little more nosing around found that the current big cat is going to have one more kitten before the year's out. We don't know what it's going to look like, and it's besides the feral looking one that runs around in the big backyard. They probably should come out with it, if only to keep the owner from freaking out about what the hell he's going to do with the back half of the year. Even if he's too busy playing with the other cat and hearing every little story it tells to really notice. - Misty
---
No Playable Cats in Star Fox Zero
You'd think that Star Fox - a series about animals like me that talk and fly spaceships - would be the right place for a playable cat. Nope. Looks like you'll just be playing as that stupid fox, his dumb bird friend, that old rabbit, and that annoying toad. I got so mad I vomited on my owner's chair. Hopefully he'll notice it before he sits down. Heh heh.
I also heard that Star Fox Zero is in the final stretches, which makes sense since it's coming out in April. But it's not all cat treats and scratching posts for the game. The foxing minds at Nintendo and PlatinumGames doubled down on motion controls. My owner dug those controls, but seems like most people disagreed with him (like I often do). Could it spell doom for Star Fox? I don't really know. Dude survived Star Fox Adventures. He'll probably be okay. He'd be doing better if they replaced the toad with Katt Monroe. - Bowie