NWR's vigilant hunt for Nintendo cosplayers continues!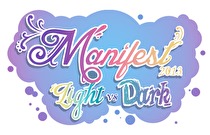 The other week I attended Manifest 2013, otherwise known as the Melbourne Anime Festival. To keep up with annual tradition, I scoured the event in search of any Nintendo-related cosplayers to photograph.
This year I snapped up pics of Zelda enthusiasts, a trio of sexy Kongs, a parade of Pokémon peeps (including Giovanni and his personal Rocket posse!), enough Phoenix Wright cast members to fill a courtroom, and many more! If you're one of the cosplayers I got to photograph, give yourself a pat on the back for the amazing work. Sorry to anyone I missed!
Check out the gallery in the image links below, and as always, if you see me at any future conventions or events, feel free to come say hi. Enjoy!