From Bionic Commando to Mario vs Donkey Kong.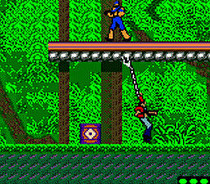 Nintendo Software Technology Corporation (NST) is a first party development house located in Redmond, Washington. NST was founded by Claude Comair and Scott Tsumura, both of which had various successes before the creation of NST.
Claude Comair was born in Hamlet of Tannourine, which is located in the Batroun District of Lebanon. He lived there until he was 18 years old. Claude has two degrees, one in Architecture and one in Environmental Engineering. Over the years he has worked on games for Nintendo, Digital Eclipse Software Inc., Intelligent Systems, and Namco.
From 1984 until 1988 he had been researching as part of Osaka University's Faculty of Engineering. His research whilst there led him to write "VU", a 3D computer language that was used to help create virtual 3D databases for existing and non-existing cities. The virtual models could simulate events that could have happened in the distant past, present, or future.
After finishing his research at Osaka University he moved with his wife Michele to Vancouver, Canada. He then set up the company DigiPen Corporation, a computer simulation and animation company. In the early 90's the company began collaborating with Nintendo of America to create a post-secondary program for video game programming. In 1994 DigiPen Applied Computer Graphics School began its first class for game programming students.
Over the course of the next few years DigiPen grew to include higher degrees, such as the Bachelor of Science degree in Real-Time Interactive Simulation and Associate of Applied Arts Degree in 3D Computer Animation. DigiPen also became the first dedicated university in the world for computer and video game development.
The other co-founder of NST, Scott Tsumura, started in the games industry in Japan in 1976, joining the company IREM Corporation. He was an executive that was responsible for game production and business development. He worked in the Japanese industry for 12 years, then continued working in the U.S producing games and founding or co-founding various companies. These companies include Kyodai Software, Bullet-Proof Software, Big Bang Software, Nintendo Software Technology Corporation, and Tozai Inc. He has also served as an advisor or officer for companies such as Aksys Games, Eidos and DigiPen Institute of Technology. Scott was also responsible for bringing the game Lode Runner to Japanese arcades, which was the first time a game for a personal computer was ported to the arcades (instead of the other way around).
NST was put together by the merging of DigiPen and Big Bang Software. The company was set up with Scott Tsumura as President and Claude Comair as Chairman. NST consisted mostly of people from DigiPen; however, Big Bang also contributed a small number of employees. DigiPen's campus and NST shared the same site until 2010, when DigiPen moved to a larger campus. NST and DigiPen have a strong relationship, with NST hiring a lot of their employees from the institute.
NST's first game was Bionic Commando: Elite Forces. The game was a sequel to the original NES game. The game implemented some new features such as being able to choose either a male or female commando, and the ability to climb down from platforms along with some limited first-person sniper rifle segments. The game's story is also quite a bit different from other entries in the series. The game was well-received, receiving scores within the 8-9 range from major review websites and publications at the time. Elite Forces was only released in the U.S.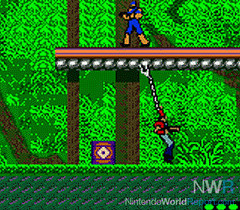 The developer's next game was a Game Boy Color port of the NES action RPG Crystalis. This version of the game changed a number of story elements and re-worked various things about the gameplay and game structure, not to mention decreased its screen resolution. Enemies were no longer immune to various elemental swords, which made the combat less strategic than the original game. However, the port did include an extra dungeon not found in the original. Overall the game was not received as well as either of NST's previous titles, or even the original NES version of Crystalis.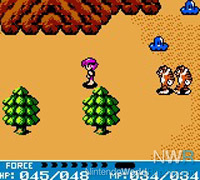 After NST's first two Game Boy Color games, they went on to make Ridge Racer 64 and Pokémon Puzzle League for the Nintendo 64. Ridge Racer featured tracks from Ridge Racer and Ridge Racer Revolution, and also incorporated a number of exclusive tracks. Gameplay- wise it was based off of the previous title, Ridge Racer Type 4. The game was also not released in Japan, a first for the series.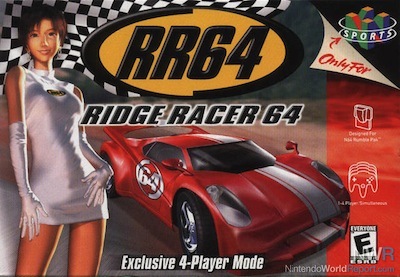 Riiiiddddggggeee Raaaaaaacccceeerrr
As the N64 was winding down on the development side, NST started working on Nintendo's then upcoming console known as GameCube. Over the course of the GameCube's life, NST made or worked on quite a few titles. Their biggest game releases were the GameCube launch title Wave Race: Blue Storm and later 1080° Avalanche. Wave Race was received very well, with some fantastic graphics and wave physics that are still impressive today. However, some felt the game was a little too difficult and sometimes felt too similar to the N64 game in terms of its track design, as some were merely remakes. Still, the game was an excellent update to the classic N64 title.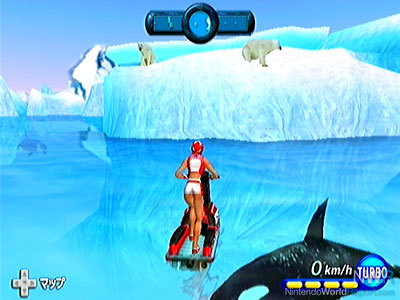 1080°, however, was not received as favorably as its N64 predecessor due to the game not being as fully featured as other contemporary snowboarding games (like the SSX series). The game's development was also a little troubled, as NST inherited the duty of creating the game after original developer Left Field had decided to no longer be a second party developer for Nintendo. NST had originally referred to the game as 1080°: White Storm, after having called Wave Race Blue Storm. In America, the game was released as a single disk game and also as a two-disk Walmart exclusive, the second disk being a Mini-DVD with 30 minutes of extreme snowboarding footage with the game's soundtrack playing.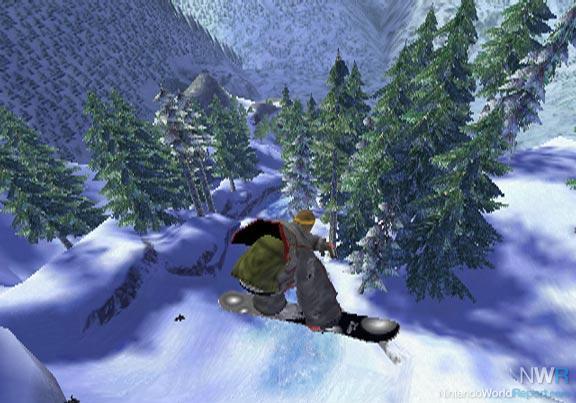 Aside from the major games that they developed, NST also worked on the Japanese exclusive Nintendo Puzzle Collection. It also had a hand in the development of the two Zelda GameCube disks, which featured versions of the Nintendo 64 Zelda games and also the two NES games. One of the disks was included with pre-orders for the release of The Legend of Zelda: The Wind Waker in various countries and included an unreleased version of Ocarina of Time, known as Master Quest.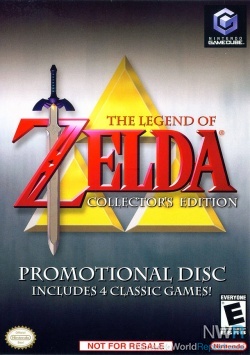 After the GameCube, NST's next games were on the Nintendo DS, with their highest profile game being Metroid Prime: Hunters. Kensuke Tanabe from Nintendo Company Limited came up with the initial idea for Hunters, and with Retro Studios unable to take on the development, Tanabe asked NST to tackle the project. NCL did not create the game themselves because they wanted the game to be influenced with western ideals and presentation. The team that worked on the title consisted of around thirty people, which made it one of the largest teams working on a Nintendo DS game at the time. The game received a mixed response from both fans and critics, many panning the single player game for being repetitive and uninteresting. This was primarily due to the game being heavily focused on being a competitive multiplayer FPS game; it was also one of the first games to use the Nintendo Wi-Fi connection, even implementing voice chat.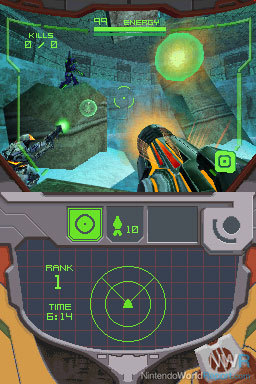 After Hunters, NST went on to create various handheld entries in the Mario vs Donkey Kong series, some being made for Nintendo's downloadable services such as the Nintendo DSiWare store. Aside from that, they also worked on Crosswords DS, Mario and Animal Crossing clocks and calculators, and Aura-Aura Climber for DSiWare.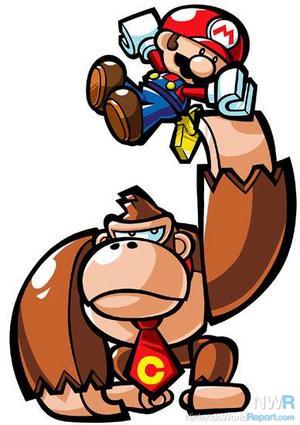 NST also had an early Wii game cancelled, a third person action game called Project H.A.M.M.E.R. It featured the player running around with a giant hammer smashing enemies. Apparently NST later tried to turn the game into a more casual title bearing the name Wii Crush, but it was also never completed.
Lately NST has been working on Nintendo 3DS with another entry in the Mario and Donkey Kong series. It is unknown if the team will be venturing onto Wii U in the future, but a new entry in the 1080° or Wave Race series would be most welcome.