The much anticipated (right?) music service, Reco Choku, older retail titles, and more hit the 3DS eShop this week.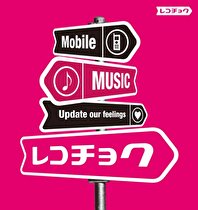 We're seeing more and more older retail titles released on the eShop in Japan, and this week is no different. Two titles from 2011 make appearances amongt a large handful of other titles. Here is everything coming to the Nintendo 3DS eShop in Japan this week:
3DS Downloadable Titles
Toriko Gurume Monsters! DEMO – FREE
Neratte! Tobashite! Rilakkuma Kurakura Sweets Tower DEMO – FREE
Boku wa Kōkūkanseikan Airport Hero 3D Narita with ANA DEMO – FREE
Reco Choku (12/3, music service) – FREE
Azito 3D Tokyo – 500 yen
Aero Porter – 800 yen
Shinobi Spirits Sanda Jū Yūshiden – 500 yen
Paper Mario: Super Seal (Sticker Star, releases 12/6) – 4,800 yen
Monster Hunter 3 (tri) G (releases 12/6) – 3,400 yen
Dead or Alive Dimensions (releases 12/6) – 5,400 yen
DLC
New Super Mario Bros. 2 (Challenge Pack C, Platform Panic Pack) – 200 yen each
Virtual Console
Solomon no Kagi (Solomon's Key, Famicom) – 500 yen
Video Content
A couple more Wii U videos arrived on the eShop thanks to Ubisoft, including trailers for Assassin's Creed III and Sports Connection. Nintendo also added a video preview of the new set of Mario DLC while Capcom and Level-5 put up a new preview for Layton vs. Ace Attorney. The most recent Nintendo Direct, which aired on Wednesday evening in Japan, is also up in its entirety on the eShop.