Don't go into Snake Eater naked.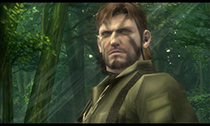 Parsing the multiple layers of reference, symbolism, and exposition in the Metal Gear games can be a chore of bushwhacking at times. Even in Snake Eater, an entry decades removed from the more recent, mind-rending events of the series' chronology, the story-based trappings can get a little overwhelming.
To take the edge off that fatigue, we've touched on a few helpful points of reference in the series: the secretive sub-government entity known as the Patriots, and the titular war machines themselves. Obviously, there's a heap of additional MGS knowledge available out there to pore over, but these introductory items are a good way to acquaint (or reacquaint) yourself with the subject matter.