What Nintendo 3DS games should you pick up at launch?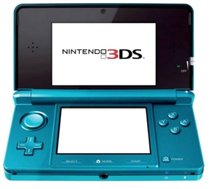 After months of anticipation, Nintendo's latest handheld gaming device is now available in all major markets around the world. With Nintendo reserving many of its heavy-hitting franchises until later in the year, the launch window for the Nintendo 3DS is primarily in the hands of the third-parities.
With so many publishers releasing games at launch, it is hard to keep track of them all! Well, in order to keep things straight, we have assembled a list of launch games as well as a description of each game so you know what to pick up alongside of your new handheld.
To make the task of picking our games to purchase easier, we have given a verdict on each piece of software: Worth A Purchase or Skip It.