Josh gives this game two barrel rolls.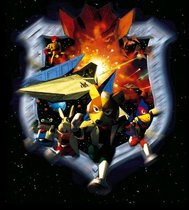 Released in the summer of 1997, Star Fox 64 made a huge splash in the pools of my childhood. This was the first game that utilized the Rumble Pak that connected to the Nintendo 64 controller, which was one of the big promotional aspects of the game. Little did Nintendo know that they would not need such promotional ploys, for they were in possession of one of the best games for the Nintendo 64.
At the outset, players don the role of Fox McCloud, leader of the Star Fox team, a mercenary group who are made up of some of the best pilots out there. In this (mostly) on-rails shooter game, it's up to you and your team to save the galaxy from the evil Andross.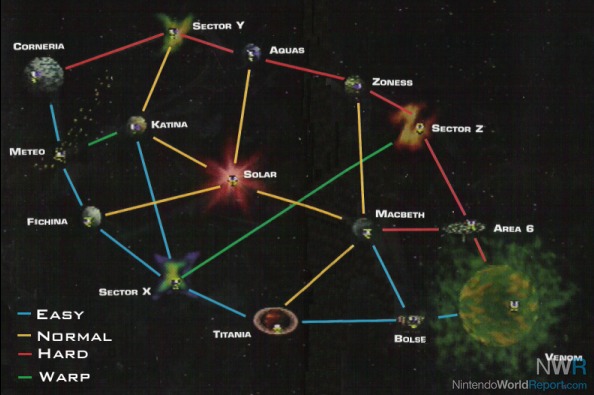 The galaxy as you know it.


In my not-so-humble opinion, Star Fox 64 is one of the greatest games ever. Being without this game for the past couple years, my nostalgia for it has grown exponentially. Last week, after trading in a bunch of old games and receiving some much needed money, I was able to purchase the Virtual Console version. As I picked up the GameCube controller, my mouth was wet with anticipation. As the screen lit up and my eyes danced across my television, I was filled with delight. From Corneria to Venom, the levels were just as I had remembered them from my childhood. The ships still control so smoothly, and the voices echo in my head with their ever-so-classic lines. The ships explode in front of me as I announce to the world that I am Star Fox and that I am on a mission to save the Lylat system.
You may have gotten the impression that this is a great game, which, regardless of my adoration for it, it is. The story, visuals, and controls all hold up well. It was well received when it first came out and it's well received today, even to the point that Nintendo is working on a remake of the game for 3DS.
From time to time when I talk about the game, I tend to compare the game to Star Wars: Episode V - The Empire Strikes Back because it's a sequel that's better than its predecessor. Star Fox for the SNES was a great game. It roped people in, and kept them coming back for more. That 'more' was Star Fox 64, which did a lot of the same things but to a higher degree. Where I only came back to play Star Fox a few times, I have beaten Star Fox 64 four times in the past week. With a variety of branching paths, the replay value is astounding for a shooter. I am still striving to beat Expert mode and get those damn sunglasses. I cannot wait for the 3DS remake later this year, especially after replaying the original.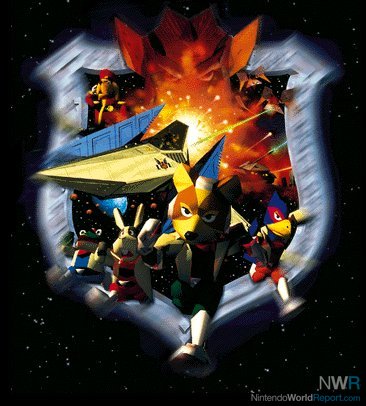 Say your prayers, Andross.