Alex utilizes his third grade artistic abilities to present a level pack based on the other weirdest Mario game.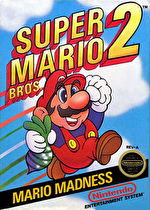 This post is going to be a bit of a trial run for the return of a series called Dream Game, where I (or anyone else) will design a concept for anything, from a Nintendo character, to a console, to a game, to something as simple as DLC. We lay out the game in text, and illustrate it in childlike MS Paint/crayon drawings. Remember: these only require imagination, not practicality!
This particular entry is inspired by the news that the Mario series could receive downloadable content on the 3DS. With this in mind, I thought of all of the possibilities that would be complete fan-service—and completely out of the question for Nintendo to actually consider. The one I'm showing today will be the first of two thoughts I deemed well-constructed enough to actually publish.
As some of you know, Super Mario 3D Land plays like a cross between Super Mario Bros. 3 and the 3D Mario titles. For the sake of rebelling against the established formula, I decided to take another Mario game, known for changing the rules, and completely flip it into the guidelines of the title. The specific game I am thinking of is the one that isn't technically a Mario game: Super Mario Bros. 2, a.k.a. Doki Doki Panic.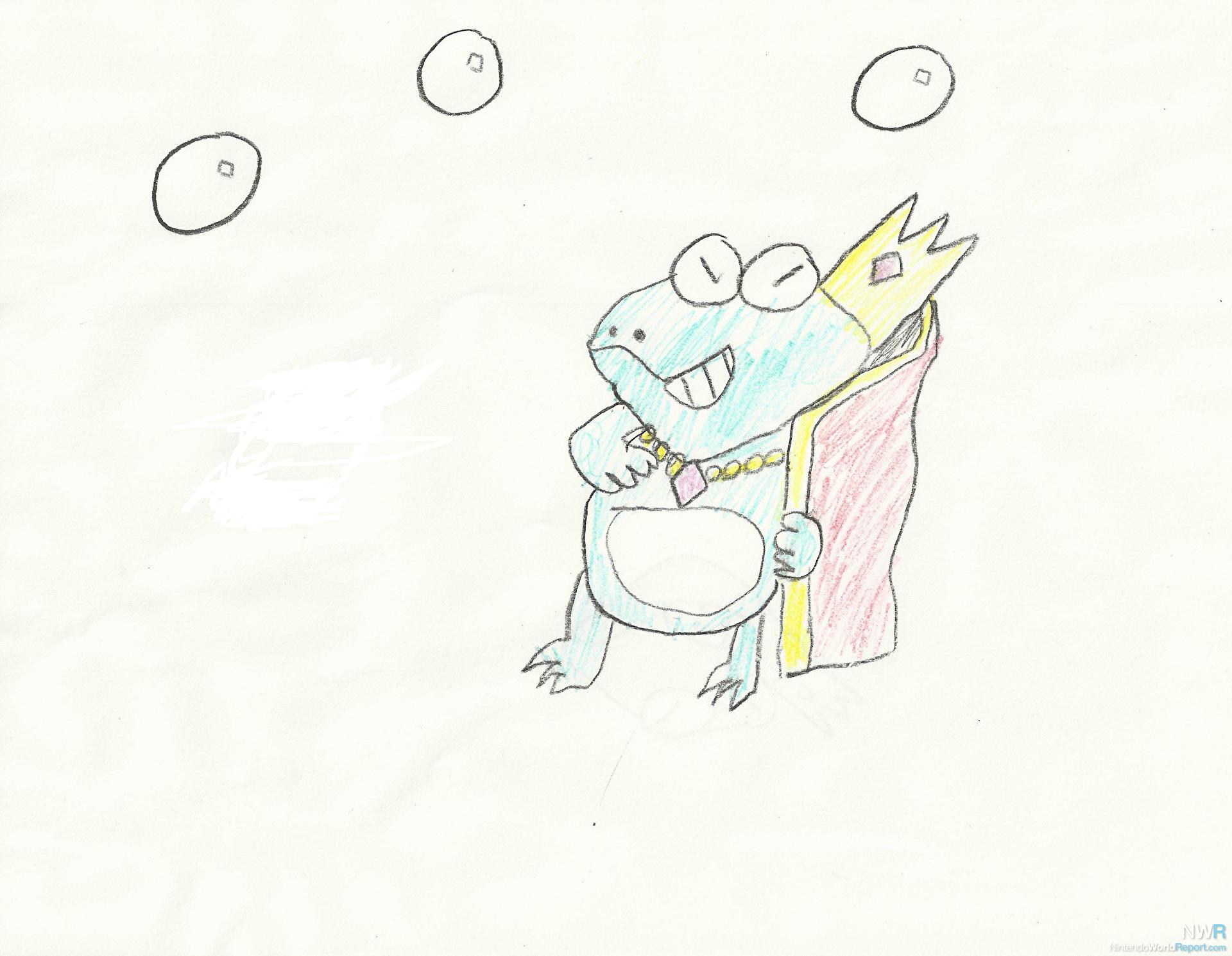 To create such standalone content, I decided the only way to do it would be to add a tight level pack within one world, featuring bonus items and such to carry into the rest of the game. I chose to base this structure on the Mass Effect 2 DLC, entries in which consisted about two or three hours of content and released for about seven dollars. Nintendo wouldn't price something at seven, so let's go with five dollars.
The next issue comes in the form of what to include in these levels, how to carry out potential bosses, and how to add in new features. I've opted for a rundown of each level, as well as things appearing in them.
Characters: It's Super Mario Bros. 2! We already have Mario and Luigi, but Peach and Toad are somehow absent. I would add the two characters in lieu of some forced power-up. Peach could have her brief floating powers, and Toad could have extra strength—maybe to kill enemies in a jump normally requiring a ground pound—or his trademark strength when carrying…
Vegetables: Of course, these would need to be limited to the five (that's right, five) levels contained in the level pack. Perhaps pressing Y over the vegetable picks it up, and pressing Y again throws it at an enemy. The straight throw would give a projectile to a basic Mario, and maybe throwing the vegetable (which would need to go further than all other projectiles) could solve puzzles, like getting certain star coins.
POW Blocks: Doable, but caution would need to be taken, as the ability to see more on screen sets up a potential problem regarding the item becoming overpowered. I suggest nerfing it a little to account for a small shockwave affecting everything within several feet (or what I imagine to be several feet in the game).
Levels/Bosses: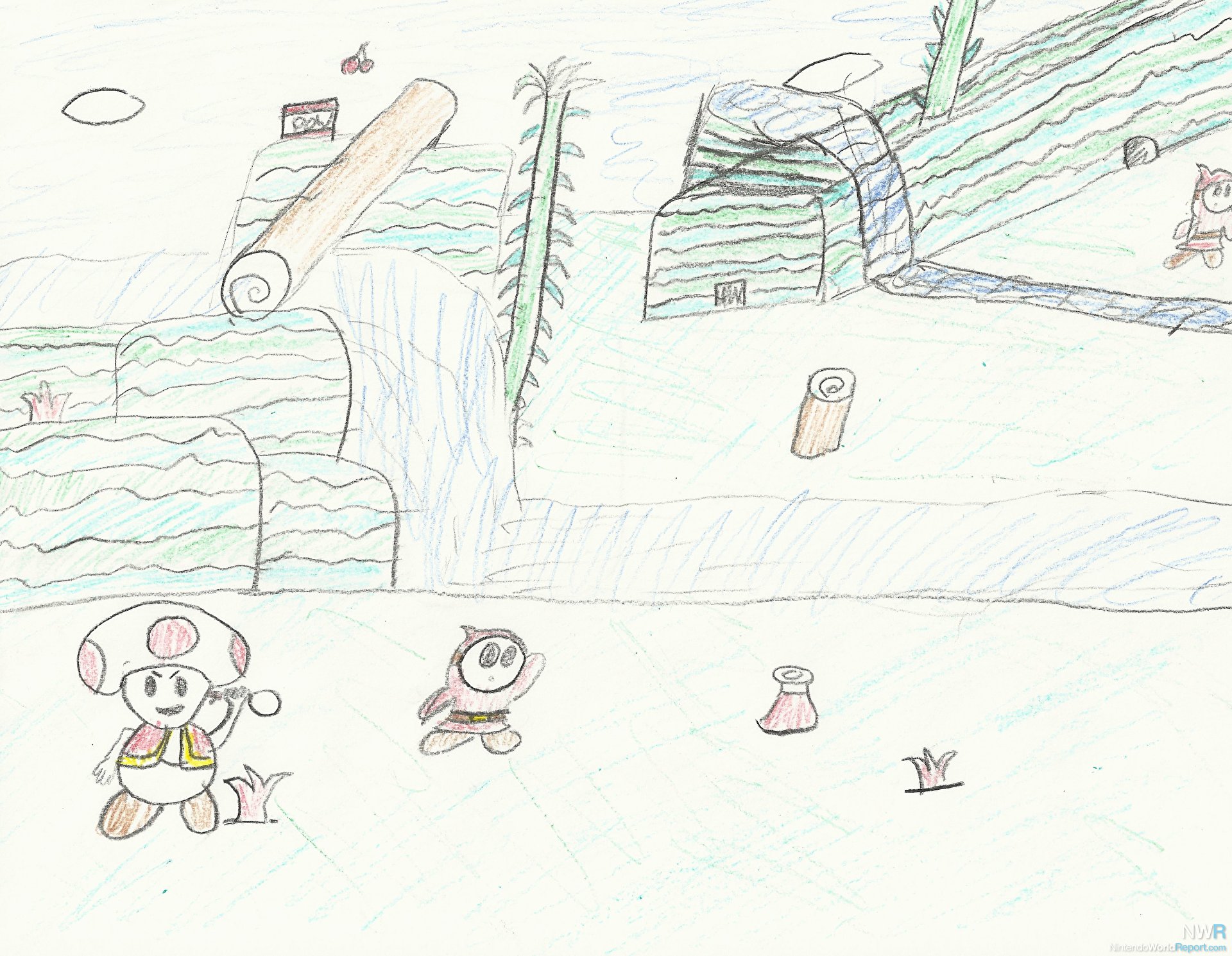 D1-1: A fall out of the sky onto a hilled area would signify the beginning of the first level. Climbing down the hill would introduce Shy Guys (especially the big ones), as well as other enemies, like Ninjis. Moving up a vine (the leaves would likely act as platforms) would reveal a hill with a door leading to the dark negative world from the game. Continuing on, players would move through the well-known log jumping section to get past a waterfall. Further platforming would lead to players kicking a bomb into bricks to reveal the boss, which would be, of course…
Boss: Birdo! Fireballs or well-timed Tanooki swipes could do the job, but if you really wanted to, you could jump on the eggs hurled (on the 3D plane) and throw three back at Birdo to defeat him/her and climb into the Hawkmouth.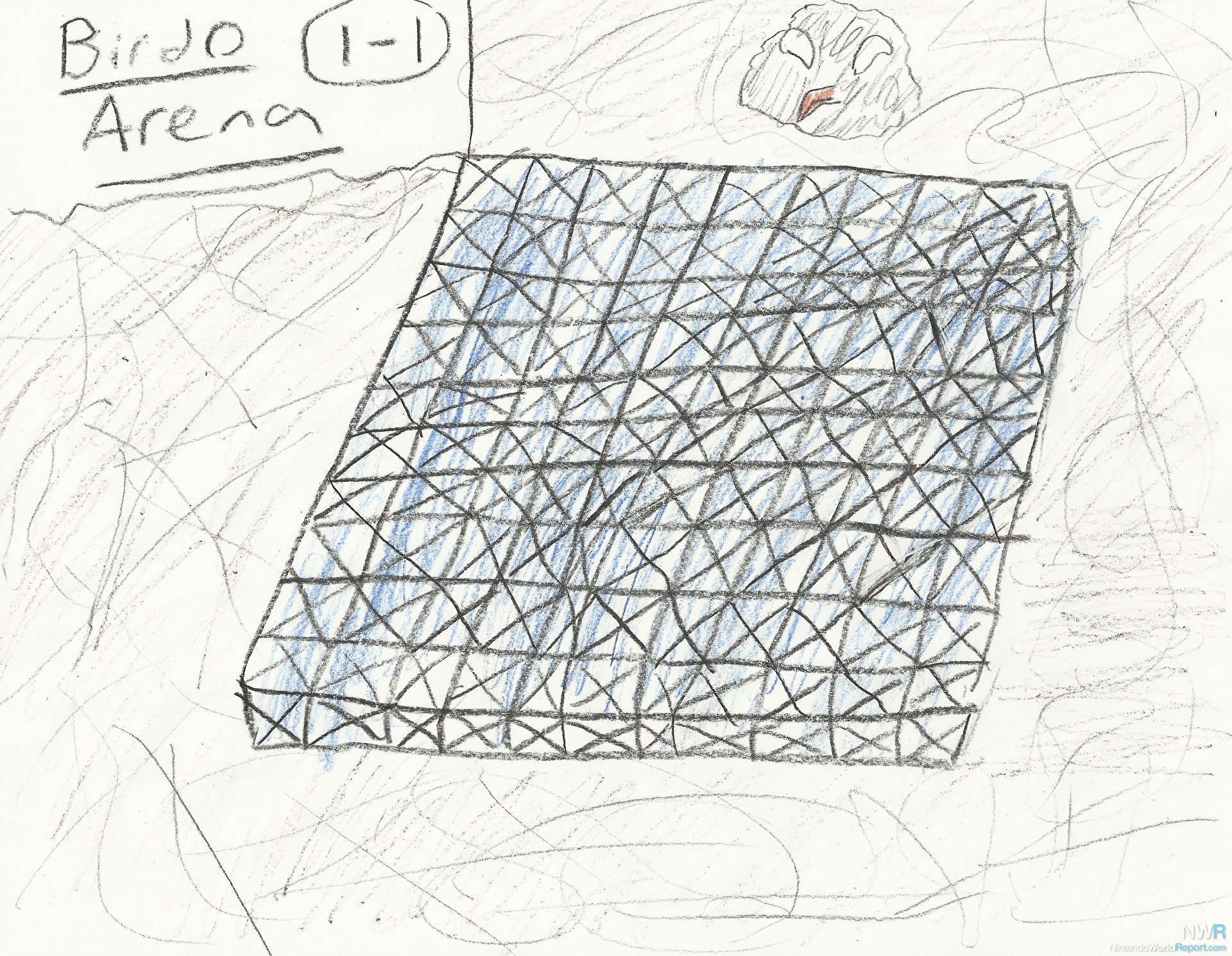 D1-2: Pokeys and snake vases would be in this desert level, of course, but the level would be somewhat standard, with sinking quicksand sections and animal skeletons, causing the level to resemble something out of Mario 64.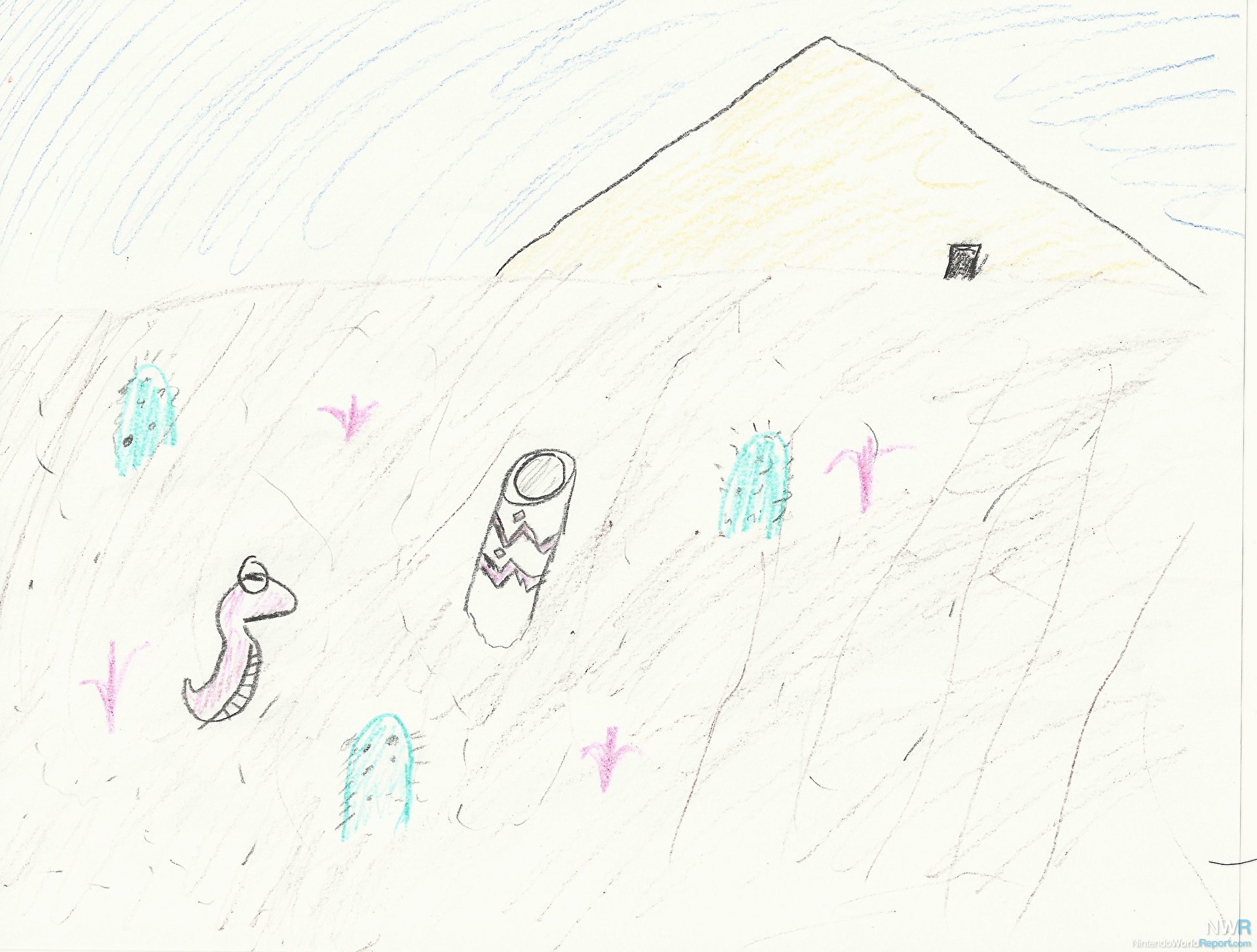 D1-3: A cave level with ground bombs, spitting Shy Guys, etc. Early in the level, players find a vase just wide enough for one of the four characters to slip into. At the bottom of the vase is the key needed to get through a door… but with three masks mysteriously behind it. Taking the key to the door causes the masks to swoop in from every direction (now actually possible because of 3D design), trying to kill the character and take the key back. Eventually (s)he puts the key into the door to lead our hero into an encounter with…
Boss 2: Mouser. The fight takes place in a metallic chamber not unlike Boom Boom's from Super Mario Bros. 3. Since the plane is in 3D, Mouser is no longer on a higher plane, and more bombs get thrown in every single direction. Again, three hits takes him down.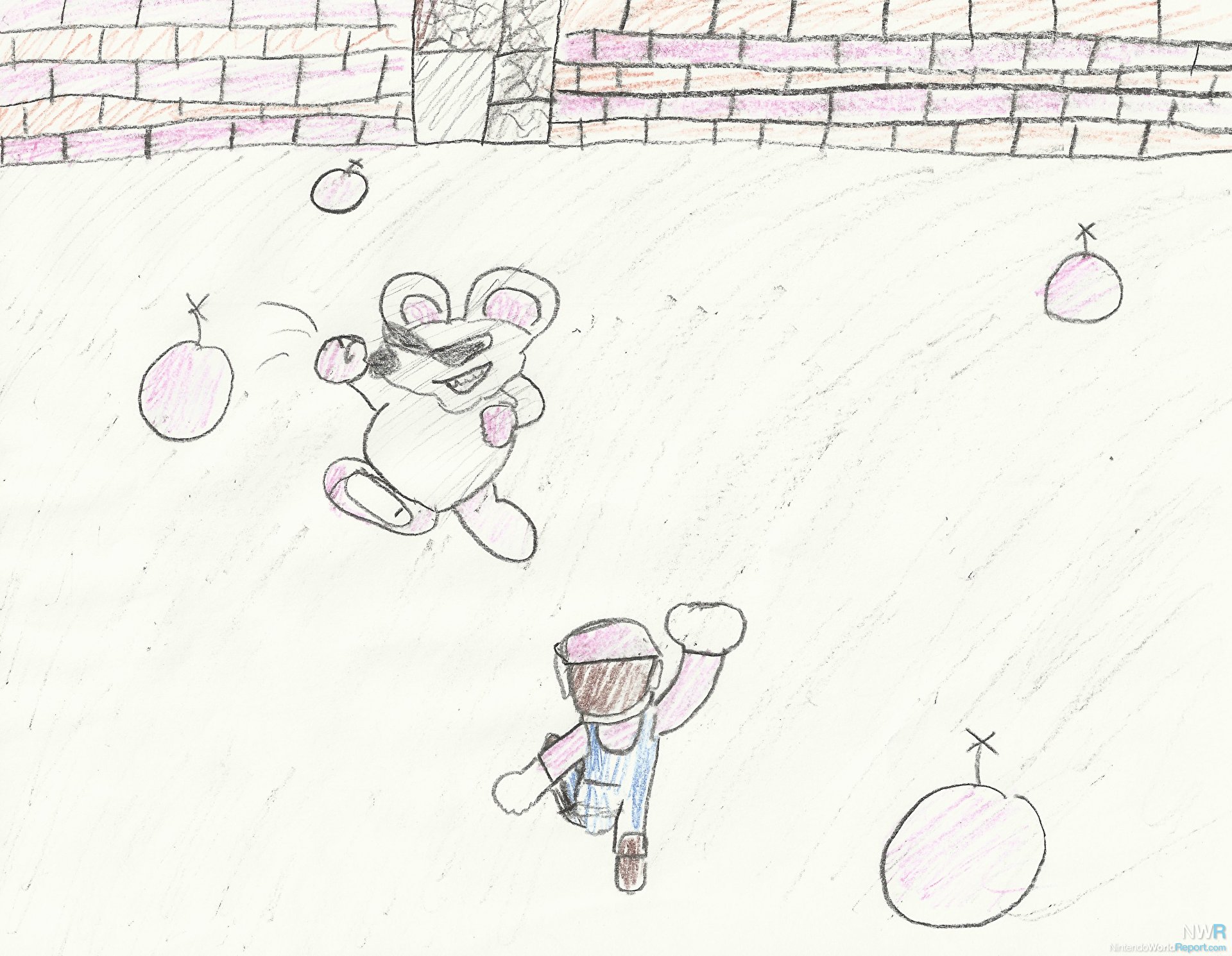 D1-4: This ice level would incorporate hectic slipping and sliding while surviving the enemies dropping from the sky, as well as icy platforming over water while whales' blowholes go off. Dropping a red potion and entering the negative world near a certain vase warps to the final level (as a call back to the original).
D1-5: The final level starts with sky platforming, as balls of electricity swarm around while the character ascends. When the top is finally reached, there will be some cloud platforming leading to a castle level with plenty of spikes and challenges. After one more vase is entered, the player walks right into an encounter with...
Boss 2.5: Red Birdo. More of the same, but with faster eggs and ruthless AI. Beating it leads to a Hawkmouth, which sends the player to fight…
Boss 3: Wart! The fight is in a similar room on a 3D plane, and only throwing vegetables at Wart seven times stops him. Just like the last game, Wart attacks using bubbles.
Of course, defeating him leads into Mario dreaming about their victory over the world, and as such, the content is complete.
My imagination makes the levels a bit longer than the regular levels (between five and six minutes apiece instead of two minutes), and replay value/bosses/secrets would give the game another hour or so of content. On top of that, Peach and Toad act as slight replay boosters of the original levels, but I do warn you, playing the final level of the main game as Peach will lead to some horrifying implications.
There's part one. My next post will dive into a level pack of Mario's minor roles coming back to haunt him. Stay tuned!