Xander and James Jones possibly bring some controversy when discussing the Zelda series.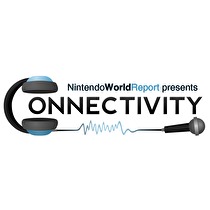 Subscribe via iTunes (Please rate and review, too!)
It's been a long time, but lets try and get this show back on the road. This is an older recording, however, there are some plans afoot for a bigger return, so stay tuned.
But, in the mean time, take a listen to Xander and James's chat about what they like and dislike about the Zelda series. The two are separated by an age gap, so they both bring different perspectives on Zelda.
Nintendo World Report is now on Patreon, and high rollers can name their topic for Connectivity, so head over to our Patreon page if you want to support us.
Connectivity has joined Twitter, so be sure to follow @ConnectivityNWR to be up to date on any announcements. We are wanting more listener participation, so feel free to ask questions, they may show up in the show!
Send us your listener mail by clicking here.
This episode edited by Xander Morningstar. The Connectivity logo was provided by Andrew Brown.