How not to plan an E3 conference.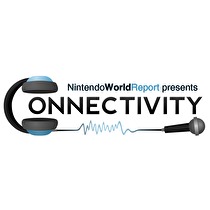 Subscribe via iTunes (Please rate and review, too!)
It's show 228! Matt West takes over hosting duties for this episode, he is joined by Adam and Carmine.
The gang kicks things off with a discussion about the Arms Test Punch, then they move onto the main discussion of the show which is once again about E3. Matt came up with the idea to create a Nintendo presentation with a slight twist, anything that is said is locked in and cannot be taken back by another co-host. What monstrosity will they end up with? Listen to find out.
The musical selection this week is 'Live and Learn' from Sonic Adventure 2.
Nintendo World Report is now on Patreon, and high rollers can name their topic for Connectivity, so head over to our Patreon page if you want to support us.
Connectivity has joined Twitter, so be sure to follow @ConnectivityNWR to be up to date on any announcements. We are wanting more listener participation, so feel free to ask questions, they may show up in the show!
Send us your listener mail by clicking here.
This episode edited by Nicholas Bray. The Connectivity logo was provided by Andrew Brown, and the opening theme song was provided by Perry Burkum. Check out more of Perry's music at Bluffs Custom Music.