We discuss the life, accomplishments and impact of Mr. Iwata.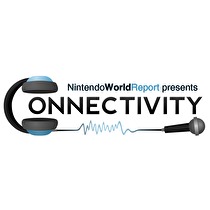 Subscribe via iTunes (Please rate and review, too!)
Welcome to episode 182 of Nintendo World Report's Connectivity podcast.
After the sad news hit of the passing of Mr. Satoru Iwata, we quickly decided to break from our bi-weekly schedule to discuss his life and accomplishments. Nick, Scott and Neal recount some stories and discuss the impact and legacy that Mr Iwata has left behind.
Also, if you haven't checked it out yet, Alex, Donald and James Jones did a Nintendo News Report episode earlier in the week also paying tribute to Iwata. Check it out here.
Be sure to send us your listener mail by clicking here.
Thankyou
This episode was edited by Nicholas Bray
Connectivity logo by Andrew Brown