Connectivity, now with "super-stable" audio!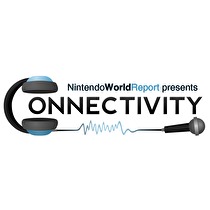 Subscribe via iTunes (Please rate and review, too!)
Hello there loyal listeners. The day has finally come. The New 3DS is available world-wide, and we're going to talk about it. Specifically, Mike, Daan, and Nick are going to talk about it. It's an international panel of joy!
After that, it's the return of The Music Segment with Scott, Mike, and Zach. This time, they're chatting about the best winter level tracks submitted by our loverly listeners. We haven't decided on what the next music topic will be, but when we we'll be asking for more of your submissions.
Speaking of submissions, why not submit some listener mail by clicking here? The mailbag is running low and we could use some more. Also, if you have a moment please rate and review the show on iTunes.
This week's episode edited by Mike Sklens.
"March of the Nucleotides" by Bit Shifter.