On the eve of the New 3DS, we look back at the launch of the original 3DS. Plus, a whole lot of Majora's Mask 3D talk!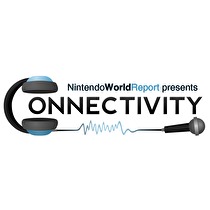 Subscribe via iTunes (Please rate and review, too!)
Hello everyone and welcome to episode 167 of Connectivity! We have two great segments for you this week.
Kicking things off, Scott, Zach, Mike and Andy revisit the launch and life of the original Nintendo 3DS. The guys discuss that troublesome first year, the Ambassador Program, the games that turned it around, and what games they are most looking forward to revisiting on the New 3DS.
After that, Nick joins Curtis to discuss Majora's Mask 3D. This spoiler-free segment highlights the changes that help improve the 3DS port, and the guys break down just what makes Majora's Mask the weirdest, most unique entry in the long-running series.
We'll be recording our favorite winter/snow/ice level music segment next week, so be sure to send your submissions in by clicking here. We'll see you next week!
This episode edited by Scott Thompson.