You've got questions? We've got answers! Also Hockey!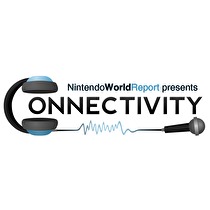 Subscribe via iTunes (Please rate and review, too!)
Howdy neighbor, come on in and sit down with a nice cool episode of Connectivity. On this week's episode, we're answering your questions. Well maybe not your questions, but questions submitted by people like you. But maybe actually you, if you're lucky. Questions include: How improved is the New 3DS over the OG 3DS, what games to play with your significant other, and a whole bunch of questions about the end of Club Nintendo.
Plus, we have a bonus segment for you! JP, Donald, and Scott meet up to talk about the NHL season as we're about halfway through the season.
Now that we're out of listener mail, we need more! Send them in to us by clicking here. Also if you have a moment, please give us a nice review on iTunes as it really helps spread the word about the show.
This week's episode edited by Mike Sklens.