We listen to your favorite tracks from the Smash Bros. series and discuss our games of the year!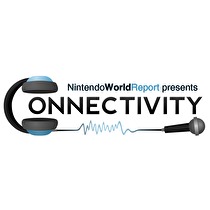 Subscribe via iTunes (Please rate and review, too!)
Hello and welcome to episode 162 of Connectivity! We've got two great segments for you this week.
Kicking the show off, Scott, Mike and Zach host another music segment, this time featuring the best music from the Smash Bros. series. Featuring tracks from Melee, Brawl and 3DS/Wii U, this segment is packed with the guys' favorite music as well as your listener submissions. Plus, bonus Frozen discussion! And for next time, be sure to send us your favorite winter/snow/ice level theme!
After that, Alex, Neal and Scott discuss their favorite games this year, with a few surprises along the way. After that, the guys break down the handful of news stories from the past week, including how amiibo will be used in Kirby and the Rainbow Curse.
You can send us listener mail or your submission for best winter/snow/ice level music by clicking here. And if you have a moment, please rate and review the show on iTunes. We'll see you next week!
This episode edited by Scott Thompson.